Quarter 04 / 2002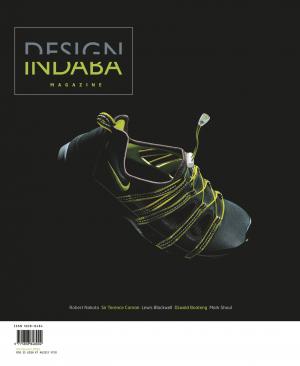 We can't help but express our excitement for the 6th International Design Indaba, which is set to take place in Cape Town in February 2003. Many of the speakers lined-up for the conference have been highly influential in my design career, and it is hard to believe that we will be meeting some of them on African soil next year.
Sir Terence Conran will be visiting South Africa for the first time next year for the Indaba, and in this issue we invite you into his world of beautifully designed home pieces. He is a man who needs little introduction, but much admiration, for what he has achieved in the past four decades. A design icon, he has made us sit up and take notice of good design, and appreciate our home environments more.
Another Brit who will be making his way to Cape Town is Ozwald Boateng. He has completely shifted our perceptions of what a men's suit should look like, or how it should be worn, and his client base of international celebrities is testimony to his success. Take a glimpse into the multi-coloured world of this talented Saville Row designer.
Being on the "invisible slate" is what I enjoy most about what we do as designers/artists, and this is highly applicable to a lot of the artists we are featuring in this issue. State of the Comic Art focuses on the state of the comic strip industry in South Africa – an industry, I think, that needs to be appreciated and supported more, both financially and perceptually, for the art form that it is.
Photographer Mark Shoul makes us notice our usually unnoticed surroundings. His pictures caught my eye because of their simplicity, and the use of flat colour and diagonal lines. Common sights that are visually very pleasing on the eye – often without us even being aware of them.
We enjoyed putting together this issue immensely, as we always do, and hope whoever reads it will share in our enthusiasm for the talent we have featured. We're hoping that with this issue, we've made the invisible, visible.
We hope to meet you at the International Design Indaba next year, as we share in a line-up of some of the most influential designers in the world. For more information go to www.designindaba.com. See you there! – Michael Stallenberg