Cape Town DC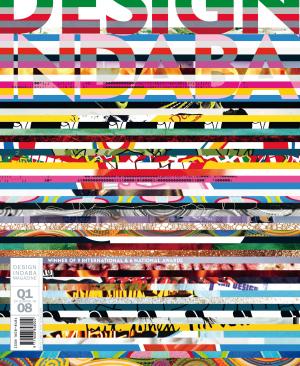 My favourite design in Cape Town is the Company Gardens. Originally designed by Jan van Riebeek as a vegetable garden for colonists, the gardens' present-day format is a lush park with gorgeous alcoves and lazy terraces.

During the week, school tours usher in cavorting children; on Saturdays, newlyweds arrive with their photographer and entourage; and on Sundays, you might be lucky enough to find an informal soccer match. Every day, crazed bergies will confront you with wild tales and delirious mumblings, and tourists will either feed or run from the squirrels. On stinking hot days the cool aestheticism of the South African National Gallery welcomes me and on rainy days refuge can be found in the South African National Museum, whose retro fiberglass dinosaurs afford me endless entertainment.

Sure, one might view the gardens as a relic of colonialism. But more than that, it embodies the essence of Cape Town design: The constant urge to recycle, reinvent, rejuvenate and re-pimp. Instead of taking bulldozers to the politically sensitive, Cape Town turns it into a party - with just a touch of nostalgia for good measure. After all, unlike any other South African metropolis, Cape Town's CBD is still throbbing with life.
So it is with great pleasure that Design Indaba welcomes its international and local speakers and delegates to Cape Town DC - as in Design Central. While the approximately 3 000 conference visitors and more than 20 000 expo visitors will ensure that Design Indaba has the highest concentration of creative minds in Africa from February 23 to 29, 2008, Cape Town DC pulsates all year round.
In this edition, Design Indaba magazine has prepared an exclusive biopsy of the city's creative arteries. Leading cultural proponents Chimurenga, Toast Coetzer, Katrin Coetzer and am i collective have each contributed a subcultural chart of their Cape Town, while photographer Monique Pelser meets five of Cape Town's leading designers in their studios. We have also gone behind the scenes at South Africa's youngest and biggest animation studio, Clockwork Zoo, and get an insider's perspective on two contrasting Gugulethu hotspots.

Spreading the love of the Mother City, we asked local creatives James Webb and Haldane Martin to interview Paul D Miller and Toshiyuki Kita, in anticipation of their participation in Design Indaba 2008. We are also greatly honoured to have managed to steal a few moments with interaction design guru Bill Moggridge, who designed the first laptop and is a cofounder of IDEO.
Welcome to Cape Town DC and Design Indaba 2008! - Nadine Botha