An Exhibition of Suss'tainable Design

The inaugural SUSS'T exhibition, which was shown at the KZNSA Gallery in Durban for two months from November 16, 2008.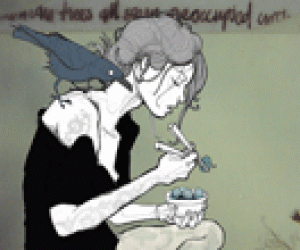 The inaugural SUSS'T exhibition, which was shown at the KZNSA Gallery in Durban for two months from November 16, 2008, as the result of a partnership between KZNSA and Design Indaba. Curated by Brenton Maart, the exhibition catalogued and exhibited the broad wealth of design and creativity born of South Africans, most of whom have regularly participated in the annual Design Indaba Expo. Exhibitors and objects were selected based on their relevance to sustainability (the concept after which the exhibition was named).
In showcasing the best of local sustainable design, the exhibition functioned as an illustration of how design is capable of saving us from ourselves. Sustainable goods have long carried the stigma of inferior quality and being overpriced relative to the market. Additionally, many of the elements of sustainability have been derided by neoclassical economists as being economically inefficient. But the very definition of efficiency is radically changing as its measure shifts from profit to units of carbon, methane and social stability. With this shift, everything changes. And with new technologies and innovative approaches to materials and design, sustainability has lost its stigma. In fact, the notion of sustainability is starting to sparkle and shine.
The exhibition adopted a multi-pronged definition of sustainability:
Environmentally and ecologically sustainable products, including Koop's alien wood furniture by Richard Stretton and Angela Shaw, a minimalist range that packs up into a box.
Sustainable growth through skills development and application, including Ardmore Ceramics, whose depictions of indigenous animal and plant life, and visual interpretations of Zulu mythology, have seen them win major awards and their work housed in significant international art collections.
Sustainable economic growth through network development, including the Soda project, which is a best-practice model of collaboration between the country's high-end fashion industry and its skilled rural crafters.
Sustainable development, including the Hillcrest Aids Project (the makers of the gorgeous Little Travellers) and the Monkeybiz Project (who employ thousands of people in and around Cape Town to develop and produce the wacky beaded animals that have seen them gain international fame).
There were four key components to the exhibition:
Industrial and product design occupied the Main and Mezzanine Galleries, with signature work by Andrew Roberts, Andrew Walford, Ardmore, Avoova, Carla da Cruz, Cetsile Mbongosi, Chris de Beer, Colwyn Thomas, Daley Ntanzi, Elaine Woodbridge, Gillian Gerhardt, Fikile Makhanyazi, Gerald Bedeker, Give-It-Bag, Haldane Martin, Heath Nash, Hide, Hillcrest Aids Project, Khumba Mpanza, Kwakunzemnyama, Lindelani Ndinisa, Liv, Koop, Monkeybiz, Ncani Shaya, Ronel Jordaan, Sibongile Gina, Siya Frank, Simply Sam, Sonto Twala, Strangelove, Xavier Clarisse, Zenzulu, Zulu Bead Project and Zulu Lulu.
Fashion and jewellery design occupied the Mezzanine Gallery, with signature work by Amanda Laird Cherry, Black Coffee, Icon, Leigh Schubert, Lunar, Nic Bladen, Phillipa Green, Skermunkil, Soda, Springleap, Strangelove, Two and Veronika de Greef.
Books on art, design, fashion, music and culture, along with a selection of bound sketchbooks and diaries, were housed in the new Glass Box Gallery.
Editioned artists' prints, drawings and sculptures were installed throughout the galleries, and included work by Andrew Verster, Claudette Schreuders, Colbert Mashile, Cameron Platter, Conrad Botes, Daniel Hirschmann, David Koloane, Judith Mason, Michael Croeser, Nhlanhla Xaba, Nils Eichberg, Oliver Schildt, Penny Siopis and Robert Hodgins.
Over the period of the exhibition a number of special events were held, including talks and demonstrations by artists and designers, performances, book launches and readings by authors and poets.
Email: curator@kznsagallery.co.za
KZNSA GALLERY:
CONTEMPORARY VISUAL CULTURE
166 Bulwer Road, Glenwood, Durban 4001
Tel: +27 (0)31 277 1703
Fax: +27 (0)31 201-8051
Please contact the gallery for further information, additional images, or to arrange an interview with the artists and designers.
Event Information

Event Information

Saturday, 15 November, 2008 - 22:00

to

Saturday, 10 January, 2009 - 22:00

Venue:
More About An Exhibition of Suss'tainable Design