Design Indaba Party 2011

For the first time in 16 years, Design Indaba is opening its party doors to the public. A night you won't soon forget.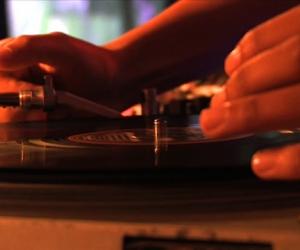 It's that time of the year when the top creative minds from around the world converge on Cape Town to show how a better world is possible through creativity. But we at Design Indaba don't only work hard, we play hard too and 2011 is no different.
Sponsored by Grolsch, the 2011 Design Indaba Party promises to be even bigger, better and… You and all your friends are invited! Once an exclusive party for delegates, speakers and VIPs, this year the party is open to anybody and everybody – by popular demand.
On Thursday 24 February, Cape Town's hottest new club, Trinity will be hosting an indoor and outdoor party with a music line-up that includes 7ft Sound System, Soft Touch Operation, Lindiwe Suttle, Spoek Mathambo & Mshini Wam, Black Coffee, Unsound System, Monique Pascal, Honey B, Card on Spokes and DJ Yoda from the UK, this is sure to be another unforgettable party. That's not even mentioning the evening's surprise mystery artist who will be brought out to perform for the crowd.
But be prepared to undergo a separation from your most prized possession. Curious? We dare you to step through our doors and take your experience low-tech. It's about the music and the people – the rest is up to you.
Tickets are R100 per person and are available at Computicket. Arrive any time from 9pm and rest assured that nobody will ask you to leave until 4am. Design Indaba style!
Event Information

Event Information

Thursday, 24 February, 2011 - 19:00

to

Friday, 25 February, 2011 - 02:00

Venue: Book now at Computicket
More About Design Indaba Party 2011