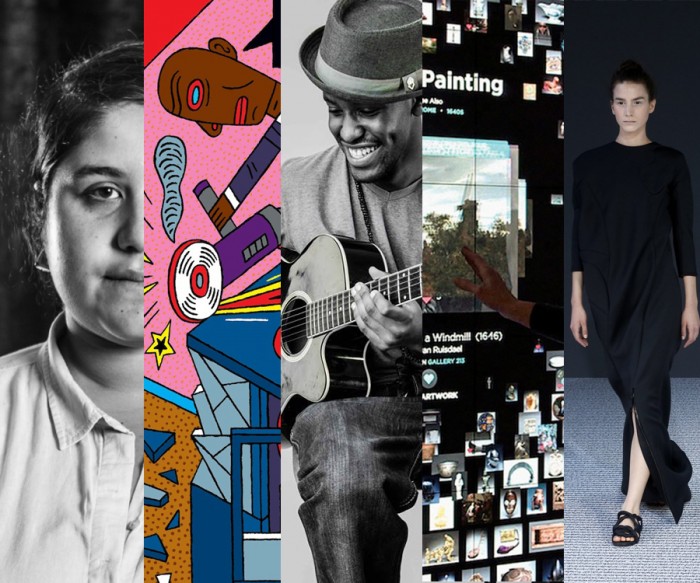 Take Five
Where space and storytelling meet
Jake Barton is the interaction designer helping the world's leading museums bring their exhibits to life with digital interfaces that tell powerful stories. Watch our 6-minute interview with him.
Juice detox
A new exhibition of images from "ijusi" delivers the zesty punch the cult South African design mag has become known for. Get a visual taster here.
Dutch Design Award finalists
Wondering where design is headed? The Dutch Design Awards rounds up some of the most forward-thinking work. Flip through this lookbook.
Fierce independence
'Born-free' photographer Jody Brand uses her work to wrestle free from South Africa's past. Watch our interview with her.
Track of the week: Aparo
Banish winter blues with this balmy collab between Kenyan guitarist Kato Change and vocalist Lisa Oduor-Noah. Press play here.
Watch the Talk with Jake Barton
Talks
• Duration: 00:44:03
•
8 Jan 15