Lavie, using light to cleanse tap water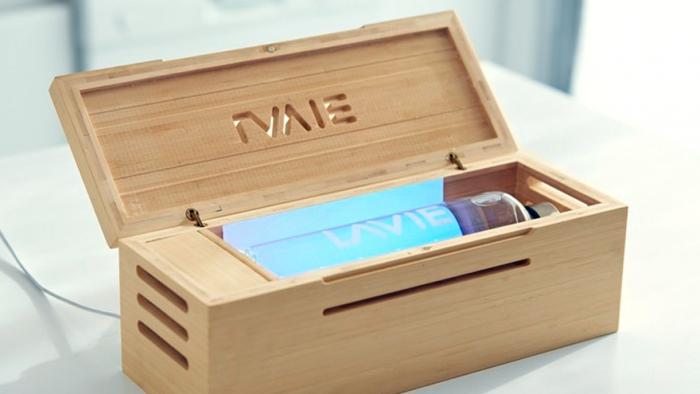 Based on a process observed in nature, the LaVie device converts tap water to pure, high-quality water in 15 minutes. Good for you and good for the planet, this design uses patented UV-A technology to cleanse tap water of chloride and other impurities without the use of a filter or plastic residue. Read more.
The game of creativity
Here's a fun tool to remove that overwhelming feeling we all get when staring at a blank canvas. Key for anyone in the creative world, The Game of Creativity is a thought connection tool that helps you solve your mental block with a combination of unique cards. Read more.
Wibes shoes
This new fashion brand is making waves all the way from Portugal. Wibes is an eco-centric, ethical shoe company that produces handmade sneakers. Using an age-old African method of applying cotton wax to preserve the durability and colour of each pair of kicks, Wibes aims to return the fashion world to a more wholesome space. Read more.
Four Paws pet prosthetics
Medical practitioner and veterinarian Beau MacLean aims to merge physiotherapy with cutting-edge 3D-printing for the benefit of our pets. The goal of the Four Paws campaign is to return some mobility to injured dogs or those who have lost limbs, rehabilitating and improving the life of the animal with a durable, perfectly-moulded new appendage. Read more.
Papier Machine
Where paper, electricity, graphics and play come together. Papier Machine is an interactive book, compiling 6 electronic paper toys that help the user learn the basics about the world of electronics. It is a hands-on learning experience that explores the aesthetics of circuitry and basic programming in paper cut-out form. Read more.
Lonesome City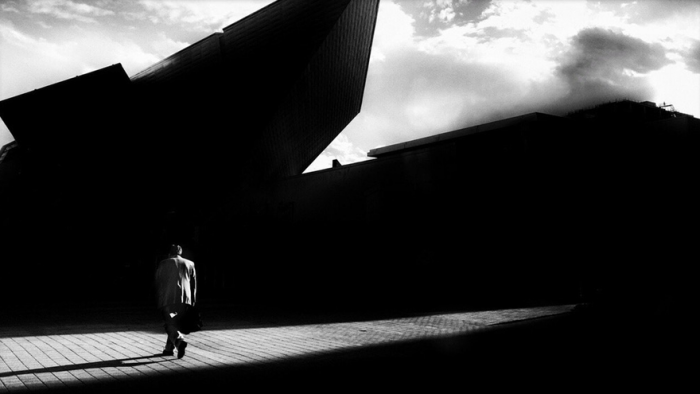 Lonesome City is the in-depth photography book by David Ingraham. Keen to reveal the darker underbelly of our citified lives, Ingraham presents a visual exploration of modern isolation and big-city anonymity. In this age of interconnected devices, rapid building developments and the unrelenting cycle of work life, how connected are we really? Read more.
Mobile Air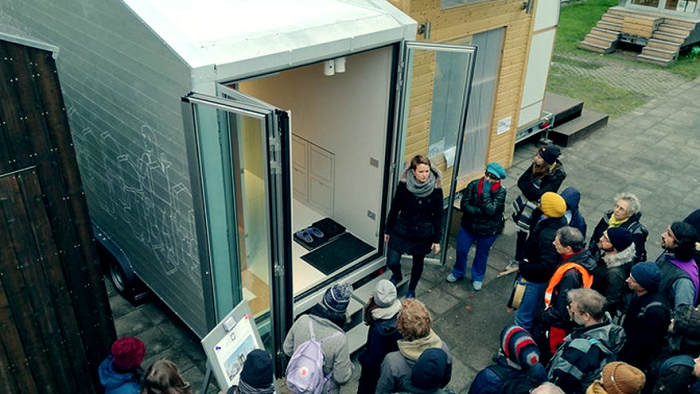 German-Finnish artist Pia Grüter believes that art has to take to the streets in order to make a meaningful impact. Her project, Mobile Air, is a traveling studio design that can be erected and transported virtually anywhere. It combines living, working and creative exchange with the public on only 6,5 square meters. Read more.
Meet Kevin, the anti-burglary device
Kevin is the virtual roommate that lets outsiders know your home isn't unsupervised, even when you're away. It the first IoT device to simulate the presence of people in a room by emitting light, shadow effects, and sound, meaning burglars will think someone's home, and won't want to break in for fear of being caught. Read more.
qurkies, the eco-friendly toy blocks
Qurkies is the first natural alternative building blocks maker in the world. Made entirely of cork, these blocks are softer to the skin and better for the Earth – for the future of generations to come. Read more.
biocycler
This project turns demolition waste into new building materials on site using new green technology. With Biocycler, nothing goes to waste – gone are the days of sending rubble to the waste pits! This company aims to make the recycling of construction materials a commonplace thing for the built world using living microbes instead of harmful glues. Read more.