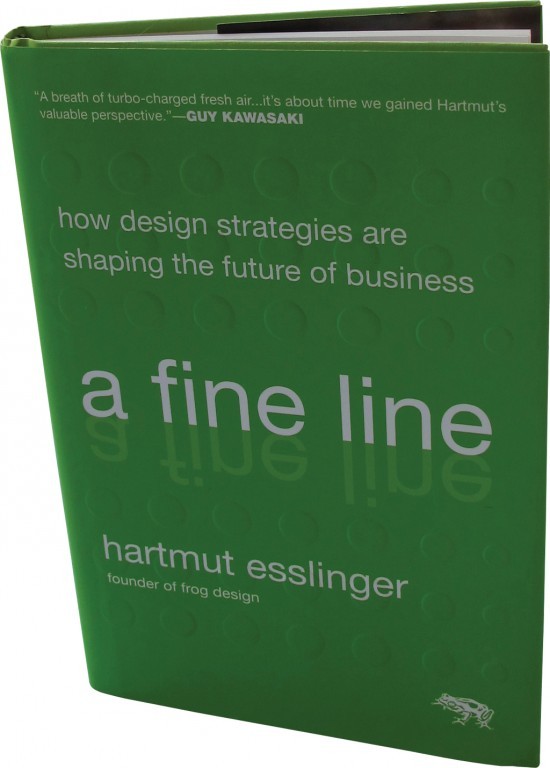 A Fine Line by Hartmut Esslinger.
There is a lot of talk about "design thinking" in the management and business arenas, but it is notable how few designers themselves partake in this conversation. Published by Jossey-Bass, A Fine Line by Hartmut Esslinger describes the journey of leading design consultancy frog design from garage enterprise to multinational.
Motivated by a desire to bring good design to everything he touches, Esslinger realised early on in his career that he had to dream big.
"Designers become true professionals (albeit sometimes rebellious ones) when they grasp the connections among business, money and power, and then use their competence to arrive at the same goal their business partners are working towards."
An insightful autobiographical account of his early years is revealing and thought-provoking, offering a measured template for success to any designer or entrepreneur. However, what really distinguishes this book is Esslinger's frank approach to client case studies, which are filled with reflection and criticism rather than the typical corporate gloss over.
Peppered throughout with design and business maxims, there is clearly much to learn from this businessman and designer. However, that's up to the reader. As Esslinger self-reflectively states: "New ideas are mandatory to innovation, but they're only as effective as the objectives used to filter them and the processes used to develop them."
Watch the Talk with Hartmut Esslinger