"Growing up in Accra, you couldn't identify yourself as an artist. That equated to being a loser," says Mantse Aryeequaye. "Today, people will introduce themselves as artists. Confidently. And they expect to be treated with respect because of it."
Mantse Aryeequaye and Sionne Neely are the founders of the ACCRA [dot] ALT platform, which has initiated, empowered and documented much of Ghana's indie art scene. They are the organisers of the immensely popular Chale Wote Street Art Festival, an annual event during which the urban fishing community of James Town explodes into parades, performances, dance parties, art exhibitions and markets, with members of the public joining in spontaneously.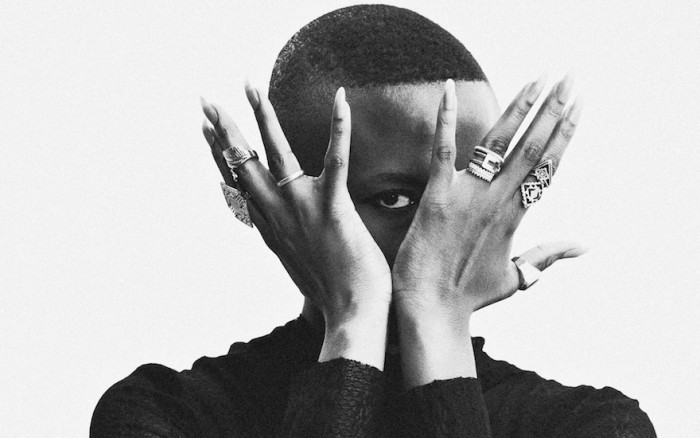 The pair epitomise the can-do mentality they say is crucial to making it as a creative in Ghana. Besides Chale Wote and their blog, they are filmmakers and photographers who run a production services company for international film crews and lead cultural tours of their home city for tourists. They also run the monthly Talk Party networking sessions for creatives and an alternative music festival.
They're currently finalising plans for the next Chale Wote Festival, which takes place 20 to 23 August. It will include original and site-specific installations and performances by nearly 200 Ghanaian artists as well as contributions from South African, Cameroonian, German, US, Kenyan and Nigerian artists. A new feature called The Labs @ Chale Wote will include discussions, film screenings and DJ sets in this year's theme, "African Electronics".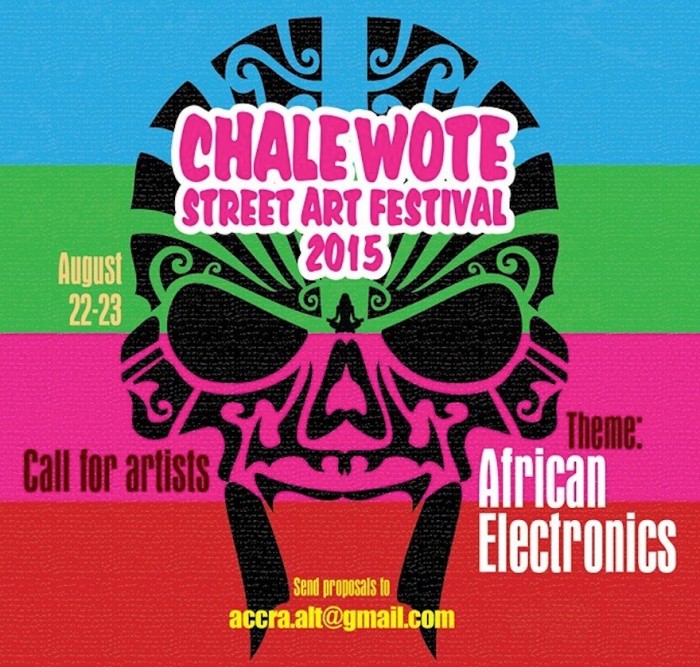 "Chale Wote" means "man, let's go!" in Ga, which is spoken by the people of the greater Accra region.
"We use it as a way to mobilise people around the concept of accessible and magical art. With Chale Wote, we take the art out of the private galleries and museums and bring it straight to the people and on the street," say Neely and Aryeequaye.
"The idea is that each person is creative with valuable contributions to make to our communities. It is only through such acknowledgement that we are able to imagine alternative possibilities for social life."
Chale Wote is also a common reference to flip flops, worn both as indoor slippers and outdoors by most people in Ghana and across the continent – "signifying that we all stem from different walks of life yet this experience binds us no matter our differences," say the ACCRA [dot] ALT guys.
Their insights into Ghana's shifting creative territory are a testament to art's power to bring about change, as this interview shows:
What does "indie culture" mean in Accra, circa 2015, and how is it unique to Ghana?
It means DIY. Living and working in Ghana means you must be able to provide for yourself – we can't assume that the government, corporations or anyone else will take care of us. You have to, essentially, do it yourself. Art is no different. There is an active alienation of art as a professional craft in Ghana – so not only are you doing it yourself, you are doing so alone or as part of a few.
To not conform – to go outside of what other people are doing – is seen as strange or abnormal. Through indie cultures we are identifying new forms of communities taking shape, particularly of young people, artists, folks looking for something refreshing or different to experience.
Indie cultures are emerging at different speeds across the globe, simultaneously and in a multiplicity of ways. For us, this is how it is developing here.
Tell us about your platform, ACCRA [dot] ALT. How has it developed and changed since it first started five years ago?
ACCRA [dot] ALT, an independent cultural network, began as an alternative space for artists, musicians, filmmakers and creative professionals in Accra to meet, share and create projects in 2010. But even before this, the real seed was the Talk Party Series in 2009. During that time, we would gather some creative artist friends together to talk about the challenges they were having making a livable wage from their craft. Mantse was working on a documentary at the time on hip hop music and culture in Ghana. Sionne was working on her dissertation also looking at this subject.
Through the Talk Party Series, which happens at the end of each month, we created an alternative music platform called IND!E FUSE that became a portal for artists who are not played regularly on radio either through unspoken censorship or payola for airplay. IND!E FUSE was rebranded as the Sabolai Radio Music Festival last December.
From there, we have really been on an expanding journey from leading tours to the Talk Party Series birthing Chale Wote and the Strolling Goats photography series, among a dozen other projects. We are also filmmakers and under REDD Kat Pictures we develop multimedia projects and interventions for artists, non-profit organisations, multilateral agencies and businesses. So, with our website and our video channels, it's important to document this process and practice that we've been a part of over the last five years.
How does ACCRA [dot] ALT's growth reflect the wider changes in Ghana's creative landscape?
The changes are evident and imminent in Accra right now. More artists are travelling and participating in international art residencies and showing their works in museums across the world. Musicians are demanding more in contracts with corporations on endorsements and concert performances. We're seeing more artists putting on their own shows, upping their marketing strategies and visual imprint, inventing and selling merchandise, connecting and networking on social media, raising funds through crowdsourcing. It's exciting to be a part of this unfolding.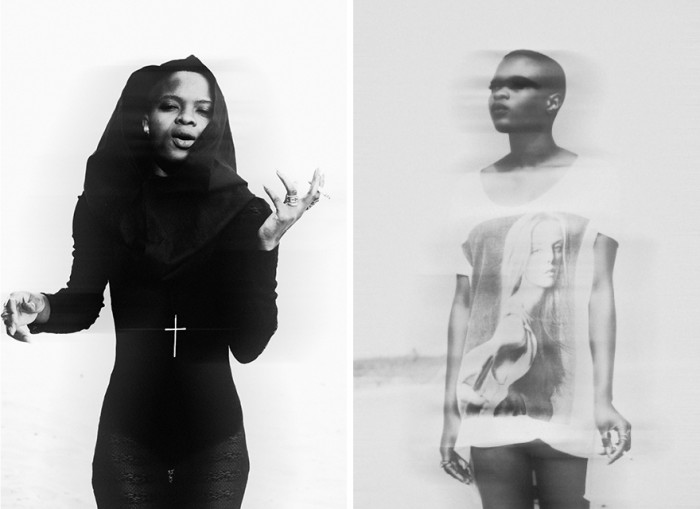 What do you think is driving this creative evolution?
This thing has been cooking for about 20 years now and had to go through a number of shifts against conservatism in Ghana. Young people are learning more and engaging with all kinds of influences and information, which also forces a bit of disconnect with our parents' generation and the prescribed way of doing things. We see that it is talk and these things are largely not working for us today – they are not relevant in the same way. Technology is a big part of that but so is time and a thawing out of political apathy among young people. There's now a bold curiosity to learn about otherness. It translates in how people dress, the pidgin they speak, letting your hair grow out and embracing of cultural identities.
One of our favourite parts of Chale Wote is how people come to the festival as characters. They participate fully in the festival by performing as well and helping to create this enabling alternative existence – the very idea of the festival.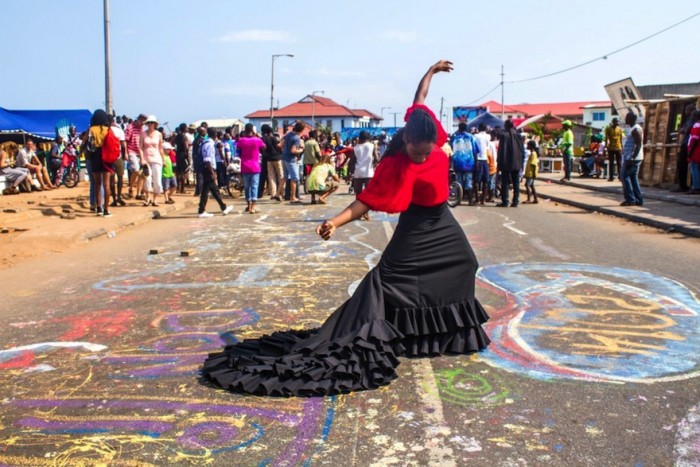 What impact is this having on Ghanaian society?
There is a growing number of young creatives who are invested in telling stories through art and digital media and film and are doing an amazing job of diversifying what it means to be Ghanaian. The world has been forced to see this space differently because now artists are invested in shaping how we are represented. This has been done through consistent creating and sharing of music, art and design from Ghana through social networks.
Presently a number of indie artists who aren't coming through radio have released work that critiques government and called out the double standards that permeate our society. There's a very obvious shift in consciousness that has come through creative expression.
Which creative talents stand out for you in Ghana right now?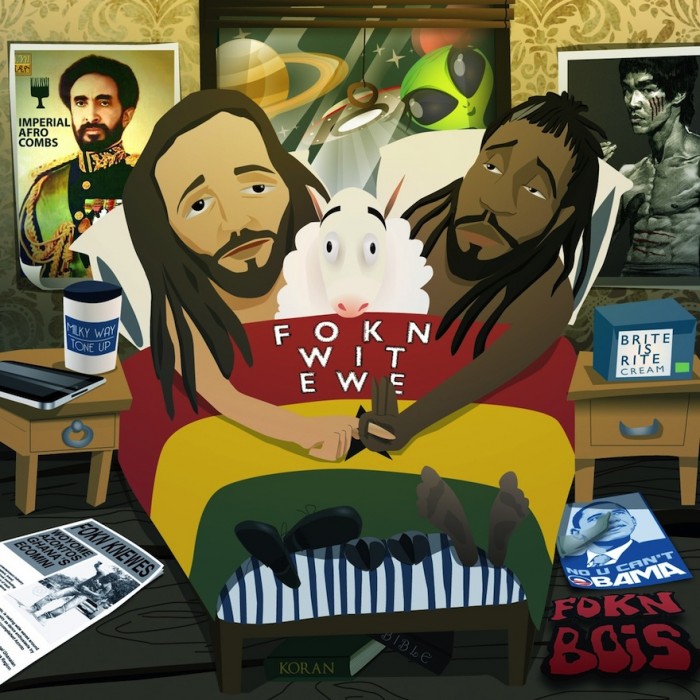 Music duo Fokn Bois has succeeded in creating a large following of young Ghanaians based on their unique ability to speak truth to power. That boldness to speak freely has really only been reserved for the folks at the top of the economic structure. And the journey has not been easy for them but they have stayed the course. They call out the contradictions within Ghana from religion to sex to politics. For that, we always have major love and respect for their artistry as Fokn Bois but also individually as Wanlov and M3NSA.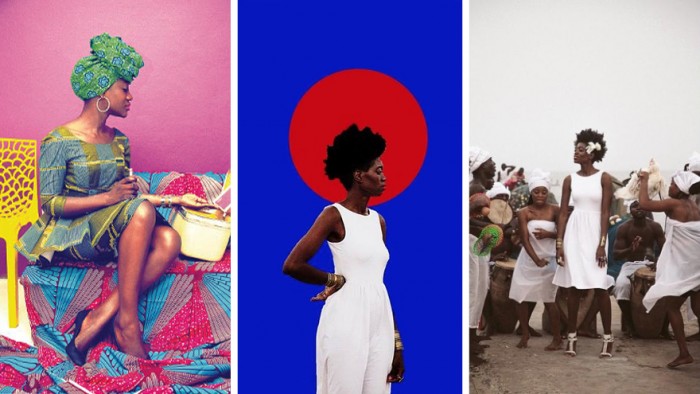 Ofoe Amegavie expresses his emotions through photography. You see it in the moods and themes that he chooses. He's an artist. He explores the journey of feelings through his collections. He's also a very talented fashion photographer and Studio of Colors is literally all over social media.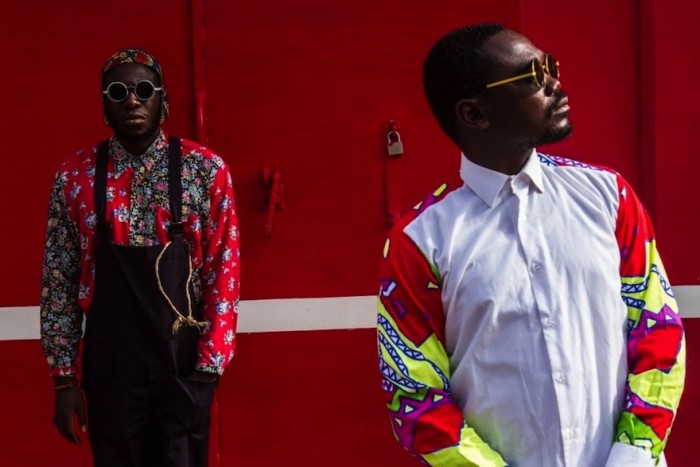 Steloo and Yaw P have single-handedly created a cult following for EDM (electronic dance music) and house music in the city of Accra. They have released individual projects through their Guy Guy Beats label. They're also co-founders of the Accra House Music collective (along with Jason Kleatsh), which has been responsible for some of the most active house music gigs in Accra for over five years now. They are each uniquely talented and together their music complements the other. Steloo and Yaw P are leaders of the new school right now.
Dedo Azu is an uber-talented designer and painter. She makes beautiful and comfortable printed clothes for women and men. She also designs fresh jewellery and sunglasses custom made from wood. She's always creating something new and exciting so that's fun to witness.