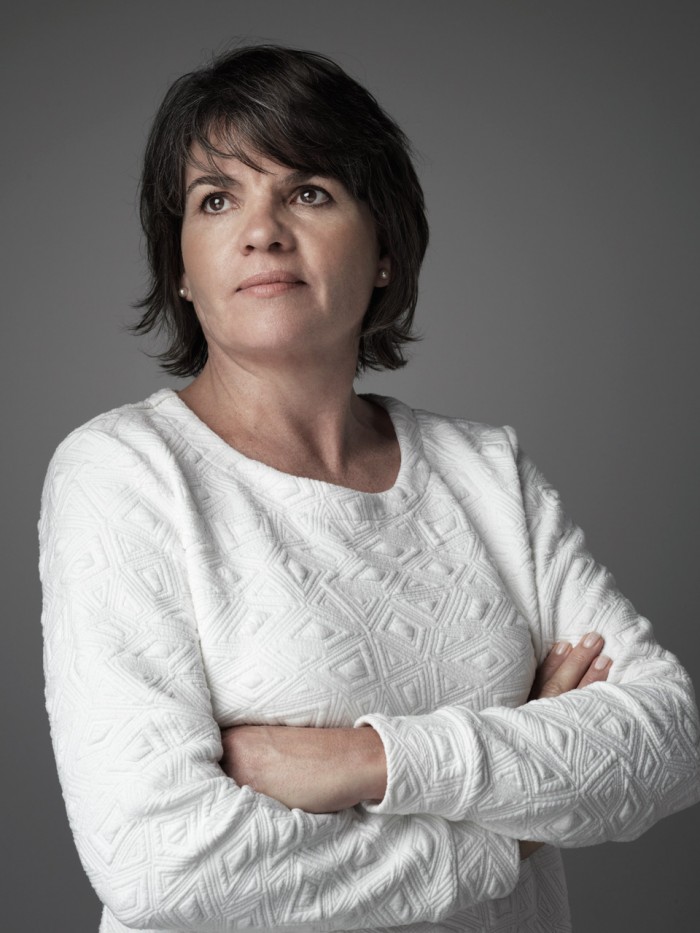 Kate Fordyce, head of agency at Woolworths Marketing
Kate Fordyce knows the advertising industry inside and out – literally. She has worked on the agency side as managing partner at Ogilvy & Mather and deputy MD of TBWA\Cape Town at TBWA\Hunt\Lascaris, on the client side as business director for South African Breweries and now in-house, as the head of agency at Woolworths' marketing division.
In 2011, Woolworths made the much talked-about decision to take its marketing in-house, losing The Jupiter Drawing Room Cape Town its biggest client at the time (and one of the largest advertising clients of any agency in Cape Town at the time, valued at over R100 million a year). Fordyce was brought on in 2012 to head the agency team at Woolworths. She now manages a 120-strong group that conceptualises and produces all of Woolworths' above- and below-the-line advertising and marketing.
She shares some key lessons she's picked up from the different environments, cultures and sectors she's been exposed to along the way.
1. Identify conventions. Then turn them on their heads.
TBWA is well-known for its philosophy of disruption. "Disruption lies at the core of everything we do." But more than simply being about breaking rules, this thinking taught Fordyce the importance of identifying conventions before turning them on their heads. "You need to understand the rules before you can break them," says Fordyce, "not for the sake of it but with a clear end in mind."
2. Immerse yourself in the consumer's world.
At Ogilvy and South African Breweries Fordyce learned the importance of consumer immersion to fuel and inspire creative work.
"There is no substitute for consumer facetime – their voice, their version, their reality, their space," Fordyce says.
3. Be consistent but stay fresh.
Fresh consistency in advertising is crucial – something Fordyce learnt from her work with SAB on power beer brand Carling Black Label, known as "Africa's champion beer" and an international award-winner for its consistent taste and quality.
It's important to consider the distinction between being "freshly consistent" and "consistently fresh", she points out. The key with sustainable and effective brand engagement is consistent messaging that always speaks to the values of the brand, but retains relevance and resonance. It must be easily identifiable to the consumer and never stale or "samey".
4. He who approves should brief.
"There should be awards for briefs," says Fordyce.
It's often said in the industry that the work will only be as good as the brief. Fordyce upholds this sentiment, qualifying it with: "He who approves should brief."
Acceptance of bad briefs represents culpability for the production of mediocre work. "If you accept them then you collude with them," she says.
5. Have fun.
There's nothing more paralysing than fear in a work environment, Fordyce believes. She's also a firm proponent of fun. "Don't take yourself too seriously," she says. And if things go wrong? "Make a feature of the failure."
6. Treat people with respect.
The relationship between an agency and a brand should be a partnership, says Fordyce, not that of a master and servant.
She also says we need to put "please" and "thank you" back into the dictionary (and wonders when they were removed). When you treat people with respect in the workplace (and outside of it) you get a completely different experience and output – on a number of levels.
7. Remember these "C words"
Beyond the "4 Marketing P's" – Fordyce believes the future will be about "Marketing C's". Among her favourite "C words" are customer, consistency, community, channel and content ("Some claim content is the new black," she says).
They also include creativity, culture, collaboration, clear, compelling, constant change and conversation.
"The way to win is to start a conversation."
Kate Fordyce originally presented this material at Bright Talks last month. Read our interview with Bright Talks founder Ross Chowles from the same event.