We've seen some major talents evolve since their participation in our Design Indaba Emerging Creatives programme. Undeniably, one of these talents is Russell Abrahams, more affectionately known as Yay Abe, the namesake of his illustration studio. With his signature bold and vibrant visual language, Abrahams grows from strength to strength and has worked with a multitude of noteworthy brands including Heineken, Woolworths, Jameson, Redbull, and Mail & Guardian.
One of his recent brand collaborations is with Adidas South Africa, through which he created murals for their new flagship store in Sandton, Johannesburg. This is the most sustainable Adidas store across the globe. Abrahams also had the opportunity to paint a mural for Adidas on the FNB Soweto Tower, honouring legendary local athletes and showing us that Impossible is Nothing.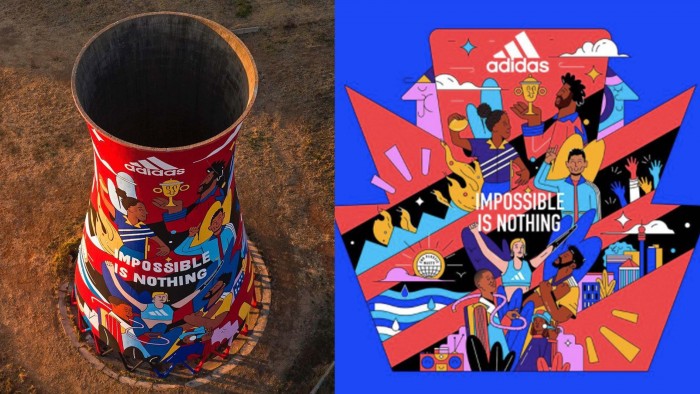 We caught up with the graphic designer, illustrator and typographer about his journey, style, and getting to work with Adidas.
What does being a former #DI Emerging Creative mean to you?
Being a former Emerging Creative is such an honour. To have been recognised by such a great platform at such an early time in my career was definitely the creative confidence boost I needed. I met so many peers and made some great friends back in 2014 while showcasing as an EC. It was a beautiful and very memorable exchange.
How has your style changed since then?
I think over the years I've realized how to make my work more commercially viable and in doing so, my work has definitely changed from being very painterly to being more minimal in aesthetic. I've pulled a lot of inspiration from the super flat art movements and pop culture in general. Personally, being able to push my work into a space where it can be understood by so many people has been the biggest blessing. This has allowed me to speak to larger audiences and I really love it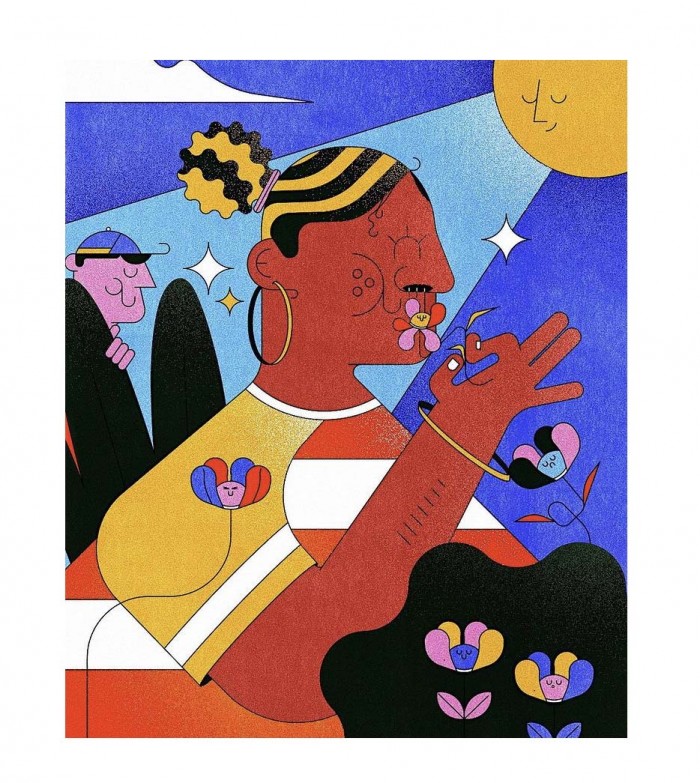 What are you currently working on? Talk us through some of your latest projects.
Some of my recent work has been with the really cool team over at Adidas SA. We've recently tackled the task of creating a beautiful piece on the FNB tower. We used the space to adorn it with some of South Africa's most influential and talented creative, cultural and sporting icons. It was such a fun project as I worked so closely with the Adidas team on this. It resulted in a piece of work that adorns the skyline of Soweto! We've also worked on a large-scale mural at the new Adidas store in Sandton City. The mural is inspired by kids and was made for the Kids Section in the store. It's such a vibrant and energetic corner of the store and I'm really grateful for the opportunity.
I've also just put up an installation for Stella Artois at the V&A waterfront. I worked alongside Sindiso Nyoni and Baba Tjeko who each had their own installations too!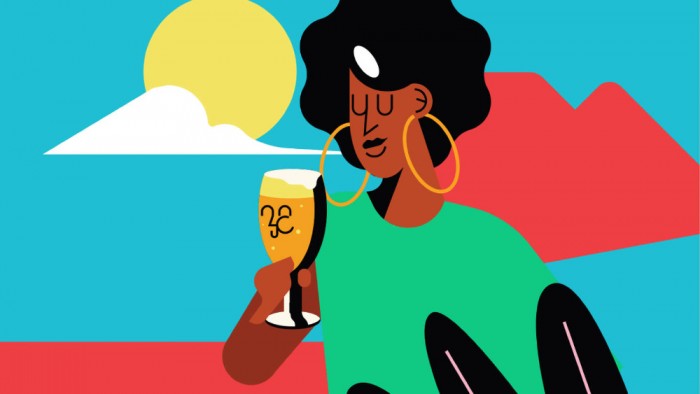 What's your biggest career highlight thus far?
I've literally been trying to work with Adidas since my Design Indaba Emerging Creative days. So, finally being able to work alongside my dream client, has been a dream come true.
What can we expect to see from you in the near future?
I'm currently working on a personal project that will be in memory of my late mother who passed away from Covid this year. I've decided to create some T-shirts under the label Aunty Jean. All proceeds will be going to the Choices Crisis Pregnancy Centre. It's my way of honouring my mother and using design to create real change.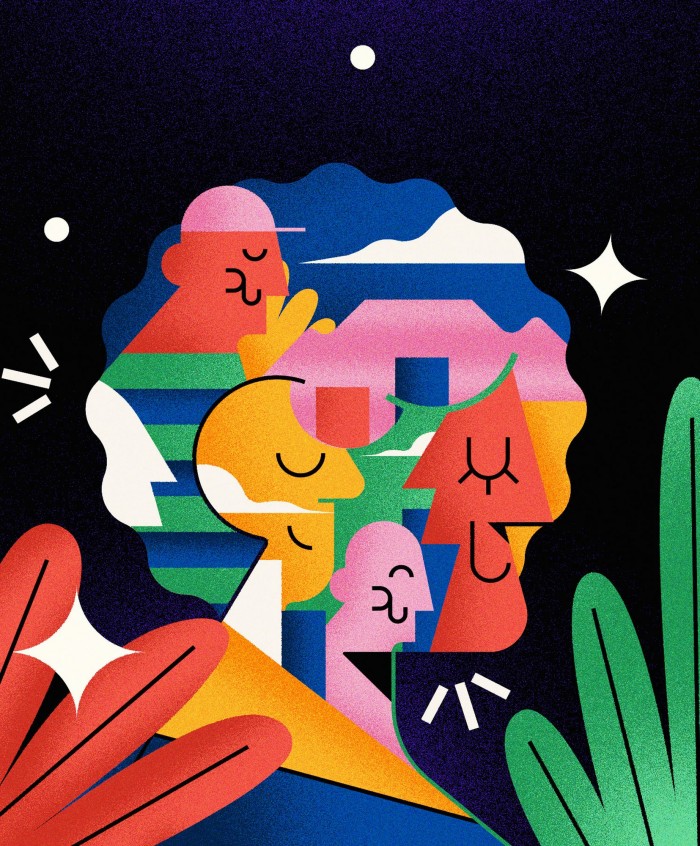 Any advice for 2021's #DI Emerging Creatives?
Persistence and patience will get you really far.
Apply to become one of our 2022 Design Indaba Emerging Creatives! Read more here.
See more:
Cape Town illustrator talks local style and narrative.