Kent-based textile designer Margo Selby makes contemporary patterned fabrics and accessories using traditional thread weaving techniques. Her work is distributed worldwide and is included in online lifestyle boutique FAO. Here she tells us about her creative process, what inspires her incredibly detailed patterning and life in the artsy, seaside town of Whitstable.
Please introduce yourself.
Margo Selby is a woven textile studio that produces exceptional quality textile products for interiors. Our design philosophy is focussed on the careful interpretation of our handwoven designs for a range of interior textile applications, uniting the very best weavers and high-quality fibres to produce beautifully crafted products. The weaving expertise in the studio is central to all the product development. Designs begin on a 24-shaft dobby loom and are then developed with specialist mills to translate these handwoven constructions into products, including handknotted and handtufted rugs, broadloom carpets, upholstery and decorative soft furnishings.
Where are you based?
Our studio is based in Whitstable in Kent. I was attracted to Whitstable because it's unpretentious, has a thriving community of creative people and a wonderful high street. There is regular live music on offer around the town and I enjoy swimming in the sea.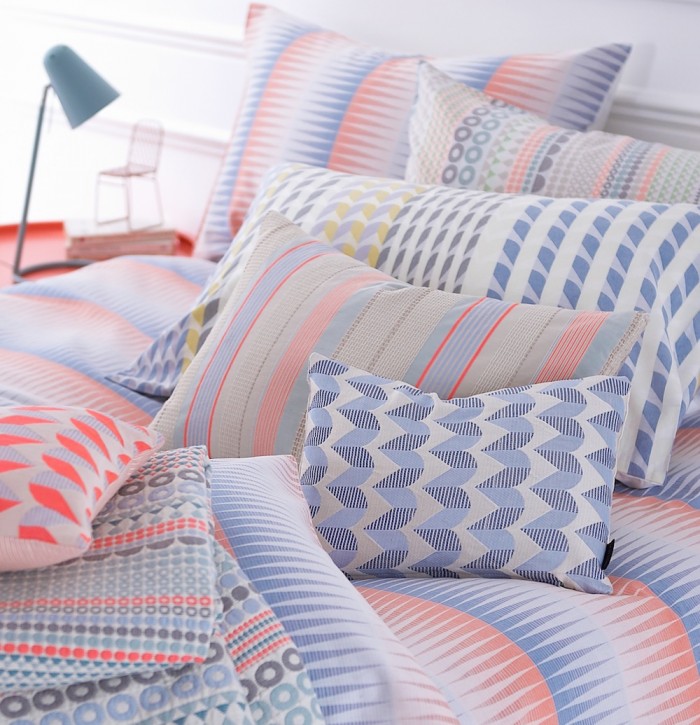 What or who inspires you?
I am stimulated by highly decorative design that incorporates lots of pattern and colour. I love travel and have been looking lots at indigenous textiles over the past two years. Our recent collection combines inspiration from Japanese textiles, which are sophisticated and delicate with pattern from African tribes which are bold and rhythmic. I am constantly gathering images and ideas and collating these into cohesive groups, which can then be translated into fabric collections. Much of my work is also inspired by the process of weaving itself, and our patterns reflect the organised nature of the craft. In terms of my flooring collection the designs were inspired by handwoven, deflected double-weave cloths that I had been developing on my handloom for the past few years.
The work of the Bauhaus designers has always been an inspiration to my design process. I can compare myself to them in that I am equally passionate about creating a piece of weaving that celebrates the beauty of a woven textile as an artform as well as developing ideas in weaving that are suitable for industrial production. Weaving is my passion and starting point for all I do whether it be a one-off artpiece or a commercial design. The two are intrinsically linked and symbiotic.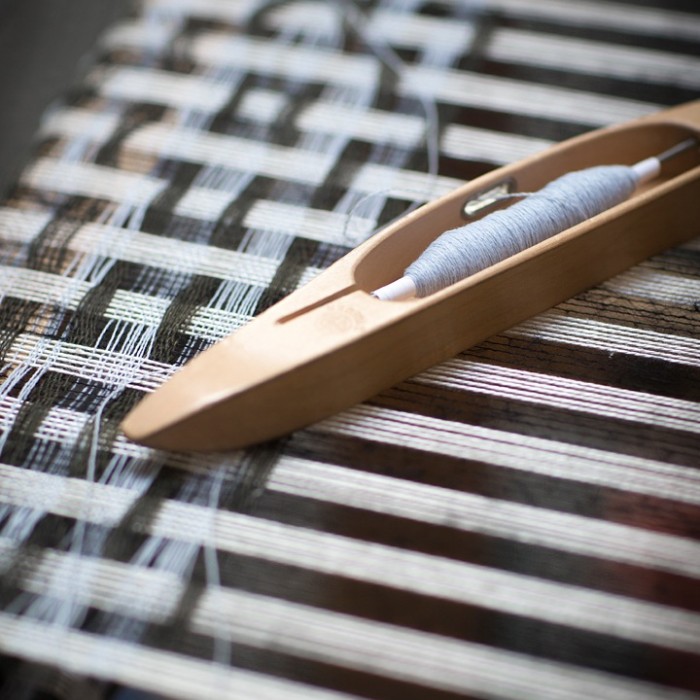 What part of the creative process do you enjoy the most and the least?
I love the development process the most. I like to explore technical constructions on my handloom, combining fibres and structure to innovate new fabrics and patterns. I'm always interested in exploring new materials and techniques both in handweaving and industrial production.
When I create a fabric, I start by designing the warp. It goes onto the loom with tension and forms a series of taut threads similar to a string instrument. Into this we weave the weft yarns, which can be changeable. The warp is the backbone of the fabric and an integral part of the design, and it cannot be changed once the fabric is on the loom. In the warp, I experiment with weaving different structures and weft yarns until I have a product I am happy with.
The weaving is slow and methodical and the fabric grows, one row or pick at a time, giving much contemplation time for design.
Once I am happy with a fabric, often after many warps developing the idea, I then explore the possibility for production with an industrial mill.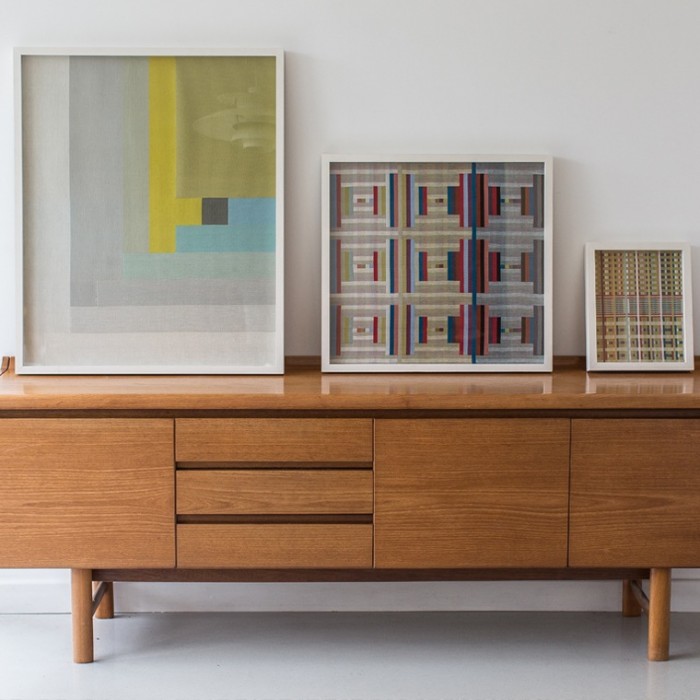 What are you most proud of?
My handwoven framed works.
If you were starting again, what advice would you give yourself?
Record and archive all of your development ideas as you go along as they are an invaluable source of inspiration.
What do you do when you're not working?
Practising Nichirin Buddhism and learning ceramics from Carol Foster. On the weekends I love getting out into the fresh country air for a long walk with my daughter, Cleo. I'm a real foodie and I love cooking and spending time in the kitchen, whizzing up fresh seasonal dishes. We spend a lot of time on the beach too in the summer, joining friends around a fire for food and wine.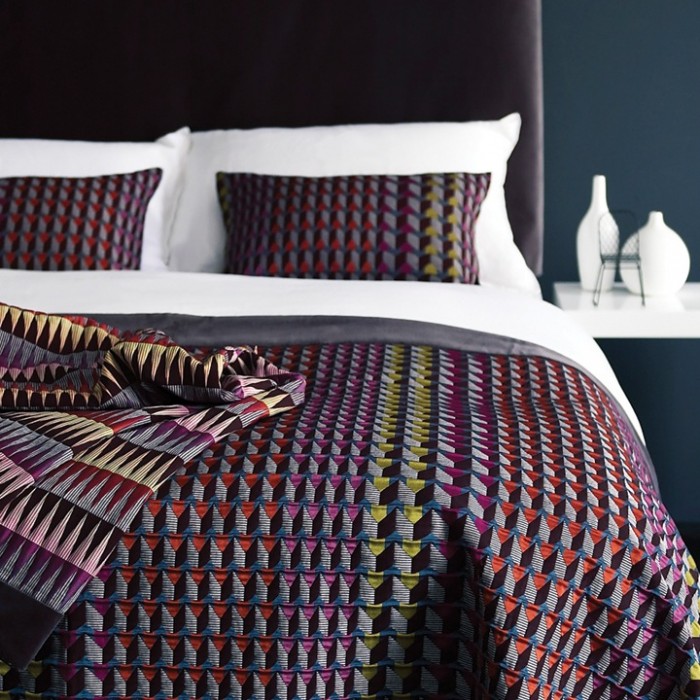 What or where is your favourite place?
I love Whitstable. The vast open space is wonderful and a real boost to creativity, giving you the feeling that anything is possible – dreams can happen. I like being able to swim in the sea at lunchtime, having a choice of where to eat out and where to shop for really tasty wholesome foods.
What are you listening to at the moment?
What is your guilty pleasure?
Whisky Sours.
What can't you live without?
My loom, my Buddhism and my daughter, Cleo.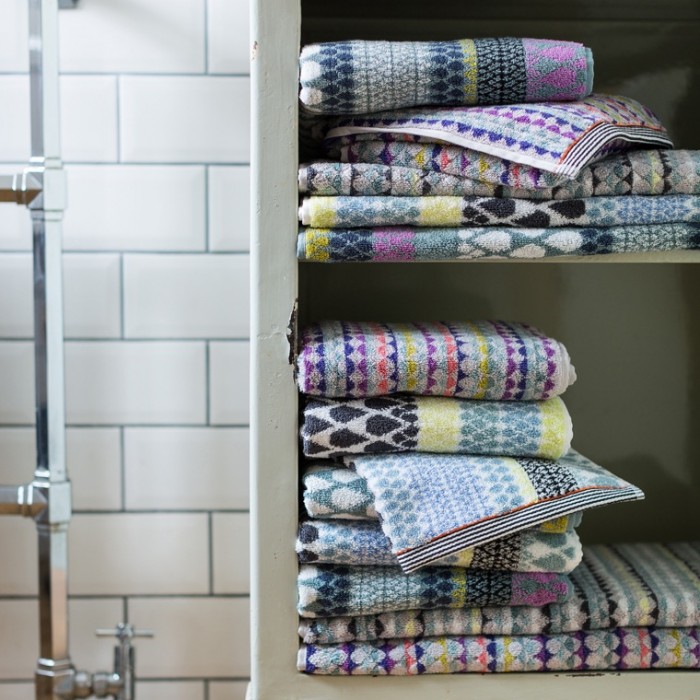 Do you have any news or events you would like to tell us about?
My new towel collection launching in Spring/Summer. The Whitstable Oyster festival is a great time of year for us. Our studio is open to the public for the week (25 - 31 July 2015) where we have our secret sample sale. Keep up to date with our blog for more information.
This interview first appeared on FAO's blog.