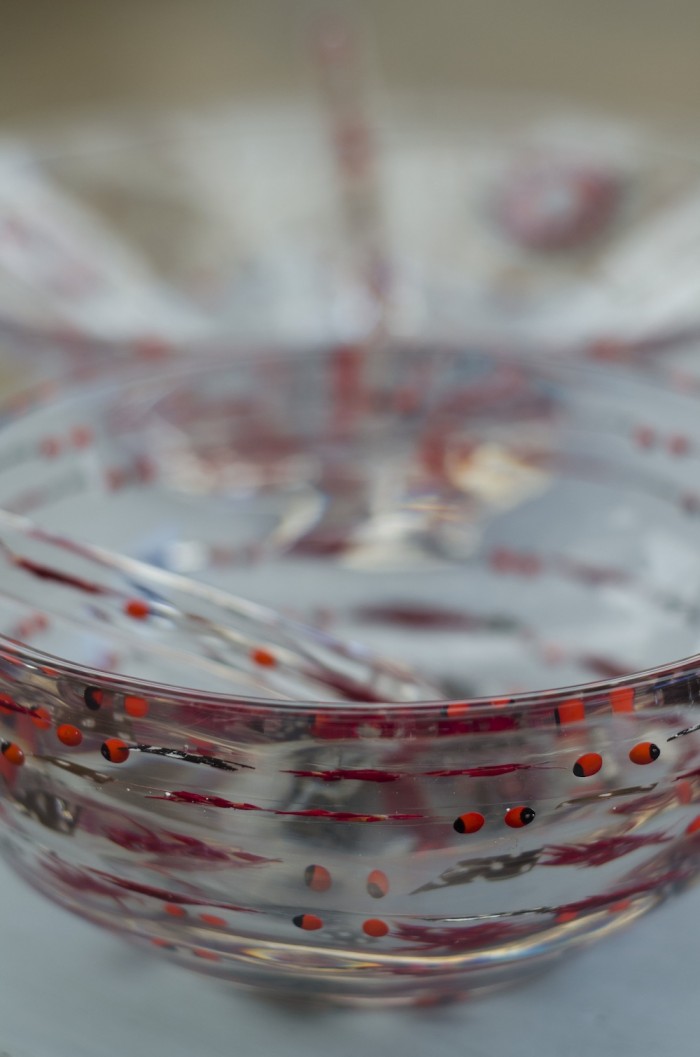 Resinovations on show at ZimbabweinDESIGN.
What is ZimbabweinDESIGN about?
The idea of the exhibition is to move the concept of design beyond mere craft items and begin to interrogate the design that already exists with a view to introduce greater dynamism and competition in the sector. The show is organised as an attempt to understand where Zimbabwe currently stands in terms of local design.
How many designers are exhibiting as part of Zimbabwe in Design?
57 designers are exhibiting their work as part of ZimbabweinDESIGN.
What design disciplines are represented?
A wide range of design disciplines are represented from product, furniture and fashion design to architecture, body art and digital design.
Who are some of the designers on show?
Ndau Collection, Berry Bickle, Sam Jacobs Glass, Resinovations, Hayhill Weavers, Nyarai Makone Foundation, Mbira Center, Lupane Center, ForGrace Arts & Crafts, Elliot Beattie and DeMoyo.
How would you describe the state of design and the creative industries in Zimbabwe?
Design in the Zimbabwean context is tarrying behind other African countries such as Nigeria, Egypt and South Africa who have paid conscientious attention to heritage, customs and innovations to adapt to the contemporary milieu. Most Zimbabwean design is still rather rudimentary but have a strong emphasis on the handmade and craft exploration. Nonetheless there is an abundance of imagination; materials have been put together in unexpected ways and many works are unique and creative. ZimbabweinDESIGN is one of the first attempts to collect these disparate items under one roof and offers the public a new understanding of the place of design and its multiple offerings.
How would you describe the role that design plays in Zimbabwe?
Zimbabwe is a nation that is constantly under the strain of economic doldrums. Such an environment encourages the development and design of appropriate technology and facilities. With institutions of higher and tertiary education coming on board, design in Zimbabwe is likely to develop into a geographic and economically relevant sector over time.
ZimbabweinDESIGN runs until the end of May 2014 at the National Gallery of Zimbabwe.