Johannesburg-based design studio Counterspace was founded in 2014 by young architecture graduates Sumayya Vally, Sarah de Villiers, and Amina Kaskar. Their projects are collaborative, research-led investigations into ideas of futures and otherness in the city of Johannesburg.
As the name alludes, Counterspace Studio searches for projects that have a somewhat unconventional quality to them: "a sort of ephemeral strangeness that intrigues us". At the same time, their work often involves a certain sense of activism against the norms of policy and space in South Africa's biggest city, especially in the forgotten and contested areas.
Their work lies at the intersection of research, architecture and urban concepts. They create "spatial fairytales" to highlight observations of how history has affected contemporary urban narratives.
"Our experimental 'laboratory' tries to cause active change within desperate spaces, and still celebrate the magic in the spirit of the city," says Vally. "The playfulness in our practices and the opportunity to bend the rules is underlined by satirical commentary and a sophistication in the way serious social issues are tackled."
A recent investigation into the reappropriation of Johannesburg's mine dumps led the group to discover clues of how abandoned spaces are being used: tools from ritualistic ceremonies, unmarked graves, tales of ghosts, and antique shards of glass. They presented their findings in a "forensic scan", which was exhibited as part of the inaugural Chicago architecture biennial.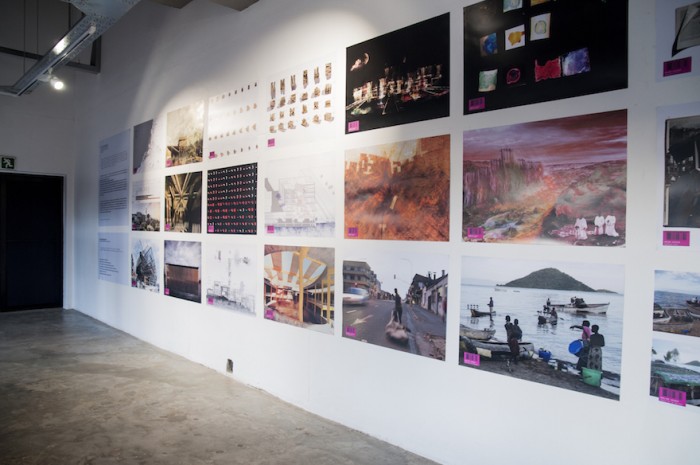 Can you explain the name "Counterspace"?
In our discussions on Johannesburg, with its equally contrasting challenges and strangenesses, we knew we wanted to name ourselves that spoke of this sort of paradox. The word was initially coined by a spatial theorist we had liked at the time, who used it in such a way to qualify that every space has a sort of alter-ego of itself; a "Counterspace". We search for parallel ways of looking at what spatial practice could be, counter-acting, counter-feiting, counterspacing.
We like the idea of recognizing and bringing "other" or the unconventional into architecture.
We are motivated by contested and derelict landscapes that sometimes fall into the cracks of where conventional design lies. In Johannesburg many cities live in one; many codes exist which are illegible to their "other". We are interested in reading all of these codes, all of the "others".
What projects have you done to date?
We were invited to the Chicago Architecture Biennial to exhibit "Lost and Found", our research on the Johannesburg mine dumps. Some of our other projects adopted similar research methods: where we focused on narratives and networks in left over territories – these projects include research in the KwaMai Mai Market, looking at the urban public interface of the spiritual/traditional healers on the outskirts of the Johannesburg CBD. We are developing an "urban dining room" including a communal outdoor kitchen and stage area.
We have also documented the use of some of Local Studio's works for exhibitions we curated for them in Johannesburg and Cape Town, and produced a booklet, which went on sale at this year's Design Indaba.
We are also working with developing new spatial practice/policy for infrastructure upgrades for informal recyclers with 1 to 1 Agency of Engagement.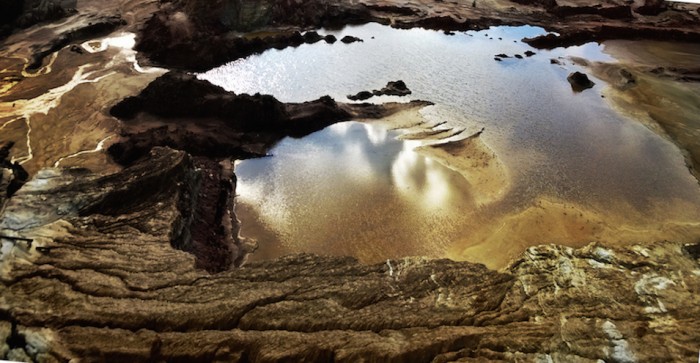 Why the interest in mine dumps – where did that project begin?
The mine dumps are an important feature in the landscape of Johannesburg and the hidden narratives that exist within them is what piqued our interest. As students, we were enjoyed spending time recreationally on the artificial, but serene landscapes of the mine dumps.
The project started in Sumayya's thesis project and then evolved to bring to the surface some of the ecological and historical traumas Johannesburg has endured and buried in its short life.
The thesis proposed an idea for space where these traumas, with their often beautiful but incredibly toxic colours and chemicals, may be extracted and exposed: a revealing of the innards of the earth, through the architecture.
The group of us then began to formulate an idea for a forensic repeal of Johannesburg's mining processes. We were really attracted to the strange, Mars-like quality of the mine dumps, and over time, we started to become interested in the way they are being appropriated. When we walked the mine dumps, we found clues of the spatial activities occurring there, past and present- zama zama's tools; orange peels, egg shells, red cloth (Shembe ritual items); centuries-old glass bottles from the Johannesburg Mineral Company; fossilised bones, plants, toxic chemical pigments from the AMD. All of these give clues to past and present spatial uses and challenges.
We presented a "forensic scan" of the artefacts, drawings we produced and factual research and media excerpts about the areas we were looking at. We collaborated with a great photographer, Jason Larkin, whose work exposes the everyday activities on the eerie, sci-fi landscapes of the mine dumps. The viewer had to piece together the fragments of the "scan" that was presented.
What were your biggest surprises and discoveries at the mine dumps?
The stories we discovered through researched media accounts were remarkable. Stories of disappearing houses, of ghosts and of revived cemeteries. We also visited various mine dumps sites around Johannesburg's mining belt, which we discovered were strangely easily accessible, even though sometimes incredibly dangerous and valuable due to the artefacts and chemicals or minerals dispersed around them.
We were really surprised that there are urban "fossils" (like the old glass bottles), just sitting there, surfacing all the time.
We found archaeological research about an unmarked cemetery for Chinese labourers, discovered very recently at Langlaagte. The mine dump is still relatively open and accessible.
One of the research pieces we found indicated that a man had burned from the waist down when he fell into an unmarked mine, which had been decommissioned but remained burning coal for decades after.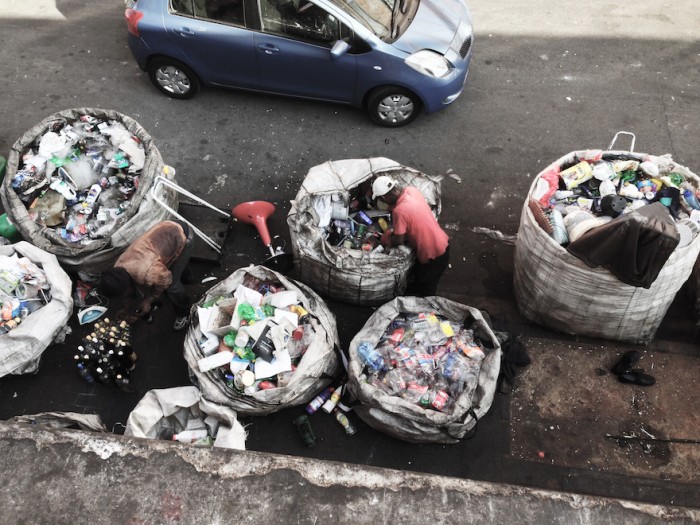 What distinguishes the South African architectural landscape from the rest of the continent and the world?
Our cities are ahead of our architectures: we have so much richness and strangeness here to draw from conceptually. Overseas, the perception would seem to be much more indirect: although many of the spatial design systems are far better equipped, they are oversaturated by the "academic best practice", and many of their controlled environments tend to sterilise innovation; or even the possibilities for shear dumb-luck discoveries.
Can architecture be a tool for social change?
We certainly believe so. Buildings and the spaces around them offer a considerable subconscious platform for the way in which people meet and interact. Buildings hold the power to wall people out, or in, to stand as landmark or meaning to group of people, to be a space of refuse or destruction. It can be a haven for marginalised communities, or a pedestal for the hierarchies of political agendas. Architecture is the set to the play of politics and economics.
Architecture is more than just form and aesthetics; it embodies politics, activism and community.
What advice can you offer young creatives?
Perseverance – both in terms of energy, and innovativeness. There are so many ideas out there to be made, built on and remade; so many moments of delight, despite the challenges of bureaucratic processes in our cities.
As young creatives ourselves, we would advise others to follow their passions, and not trends in the architecture field.
To find out more about the work of Counterspace Studio, see their website.