While we wait for the release of the Design Indaba Conference 2017 design talks, we'll be sharing bite-sized portions of creativity. This week, Icelandic-Danish artist Olafur Eliasson discusses the Little Sun solar lamp.
Founded in 2012 by artist Olafur Eliasson and engineer Frederik Ottesen and launched at London's Tate Modern, the Little Sun brings light to off-grid communities worldwide. Most recently, Nedbank donated over 350 Little Sun solar lamps to learners at Sonop Primary in Klein Drakenstein in the Paarl, Western Cape.
Sonop Primary School currently has 311 learners and is located in a rural community in the Cape Winelands. Many learners live on farms and informal settlements nearby without electricity. The portable, sun-powered lamp helps families study after dark. The ability to see after dark also lends families extra security, increasing their general quality of life.
According to Eliasson, the device is more than just light. When a Little Sun is bought, another is made available to an African community at a locally affordable price, turning consumers into energy producers themselves.
The donation comes ahead of the release of a new Little Sun iteration in September 2017. The Little Sun Diamond was previewed at the Design Indaba Conference 2017. It's is the third product in the range, following Little Sun Original and Little Sun Charge. It is able to provide four hours of bright light from five hours of sunlight.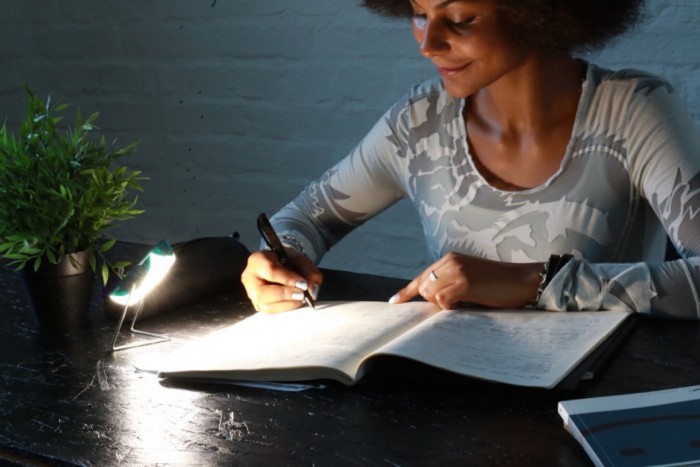 Eliasson is also behind progressive art pieces that speak to the changes brought about by good design. He is best known for the massive orange sun he created in the Tate Modern's Turbine Hall in 2003. The piece was called the Weather Project and it brought attention to the impact of climate change on society. Eliasson has also created huge man-made waterfalls in the New York Harbour and his melting icebergs in Paris for the COP21 drew attention to Greenland's melting ice caps.
Here's what he had to say about impactful design during a Twitter Q&A. We especially liked what he had to say about the role of the designer: "Designers are using their skills to combat climate change. The bottleneck is from conservative politics and profit-driven arrogance. If we can activate all the pebbles on the beach, this can be far more effective, as it decentralises power."
Watch the Talk with Olafur Eliasson
Talks
• Duration: 00:34:17
•
28 Oct 17