Ahead of his appearance at this year's Design Indaba Conference, inconic Danish-Icelandish artist Olafur Eliasson spent an hour with us on Twitter answering questions from our readers. His profound responses, even when confined to the character restrictions of a tweet, were enlightening.
According to Artsy, Eliasson is one of the most influential living artists. His large-scale installations are known for their singular and graceful approach to climate change, one of the key issues of our time. From the glowing, sun-like orb into Tate's Turbine Hall to Eliasson's 2015 Paris COP21 melting icebergs, his work is conspicously political and focusses on the interaction of natural forces and humans.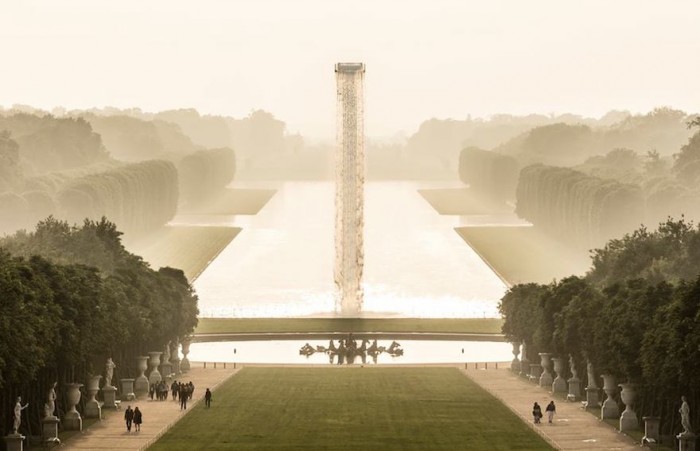 In 2012, Eliasson launched Little Sun, a global project that brings clean, affordable energy to some of the 1.1 billion people worldwide who have no access to the grid. At Design Indaba Conference, Eliasson will exclusively reveal the next step in the Little Sun journey. But for now, here's how the Q&A went down.
What role do big names and celebrities play in making solar mainstream? Are Elons, Akons and Olafurs necessary to get action?
The active role of celebrity is changing, moving from championship to pebbles on the beach strategies, using the crowd as a force. I do think solar is becoming more mainstream, and with handheld lamps like Little Sun, it is easier to tap into the power of the crowd.
We are more likely to see change come from culture than politics, as culture enjoys more trust now than politics.
What sparked your venture into Little Sun and exploring solar energy? Was there a decisive moment?
Little Sun was sparked by drinking beer with a solar engineer in the darkness.
The little suns are pretty, but are they practical? Should solar be more pretty than practical while we are still getting used to it?
Practical alone will not push change, we need to emotionalise energy to make it tangible.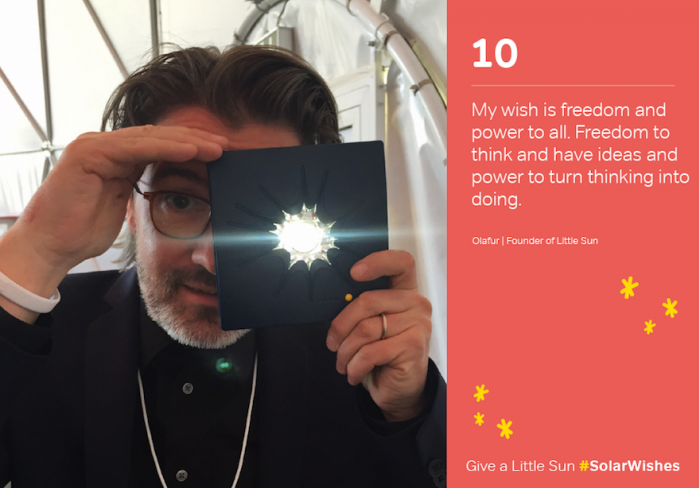 At what point (for you) does environmental concern merge with the drive to create?
Creativity is an act embedded in the tissue of the world, a reality machine that can respond to environmental questions as well. The drive to create comes from concerns such as with the environment.
What do you think the main reasons are that solar energy is not more mainstream?
Solar used to be economically peripheral, but tech and business solutions are making more opportunities for it globally.
Why aren't more designers applying their skills to find creative ways to combat climate change?
Designers are using their skills to combat climate change. The bottleneck is from conservative politics and profit-driven arrogance. If we can activate all the pebbles on the beach, this can be far more effective, as it decentralises power.
How can we get the pebbles to work together?
We get the pebbles to work by listening to them and making explicit the power of the crowd. Don't underestimate that your engagement has consequences.
Surely people get tired and can easily ignore the need for solar. How do you keep the topic relevant among ignorance?
I keep the topic of solar relevant by making it emotional and listening to people instead of telling them what to do.
When will solar be free? Will it ever be free?
Everybody should have the power to hold hands with the sun. With Little Sun you can hold the free power of the sun in your hand.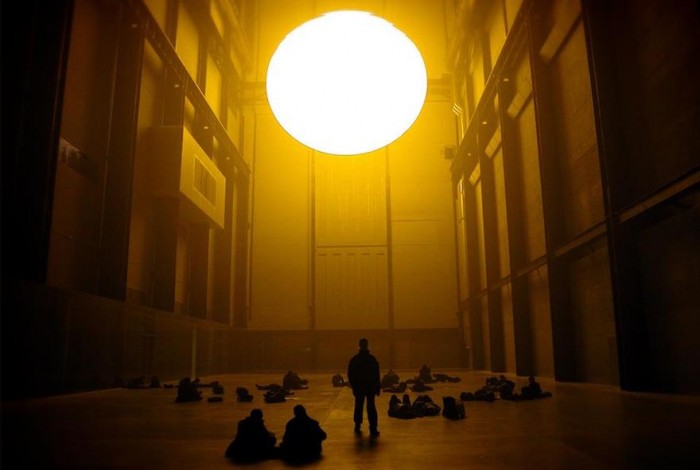 Will you be releasing the blueprints for your solar designs for free on the internet?
The challenge is sadly not the blueprint but getting a high-quality unit made and delivered at an affordable price.
And do you see your work as architectural?
My work is spatially active, almost like dancing and that is architectural as well.
What advice would you give the new generation of designers about working with solar? Where do we need to grow?
Trust yourself, take risks, don't commodify your brain, and change the world.
Your work is awesome and often harnesses nature, do you think of the pieces as kind of like acts of God?
Thanks! Every artwork has agency and built-in rupture, slow or fast.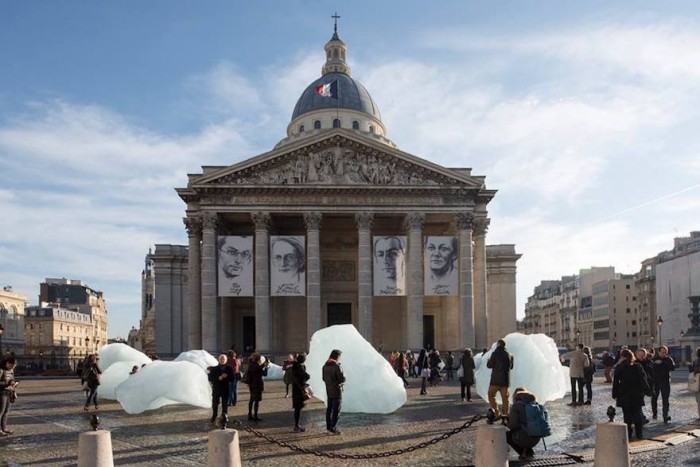 What about nuclear? Surely nuclear can solve energy needs much quicker and greener short term?
I think nuclear and fusion technology should be explored as I recognise it has potential, but current nuclear systems are not my favourite.
How can art make impact?
Art alone cannot achieve it, individuals are necessary, but so are organisations.
Why do artists have a larger impact on transforming public dialogue about the environment than commercial ventures?
Artists have more impact because they accept non-quantifiable success criteria, like trust and confidence in each other.
Why was it important to have ice from Greenland for Ice Watch?
Bringing ice from Greenland for Ice Watch was important as it is directly affected by climate change. And it is more difficult to bring that many people to Greenland to experience it firsthand.
Are artists in danger for being political? You're listed with Ai Wei Wei on Artsy's influential list, and he is famous for being in trouble with the authorities.
In many contexts sadly artists are in danger for being political.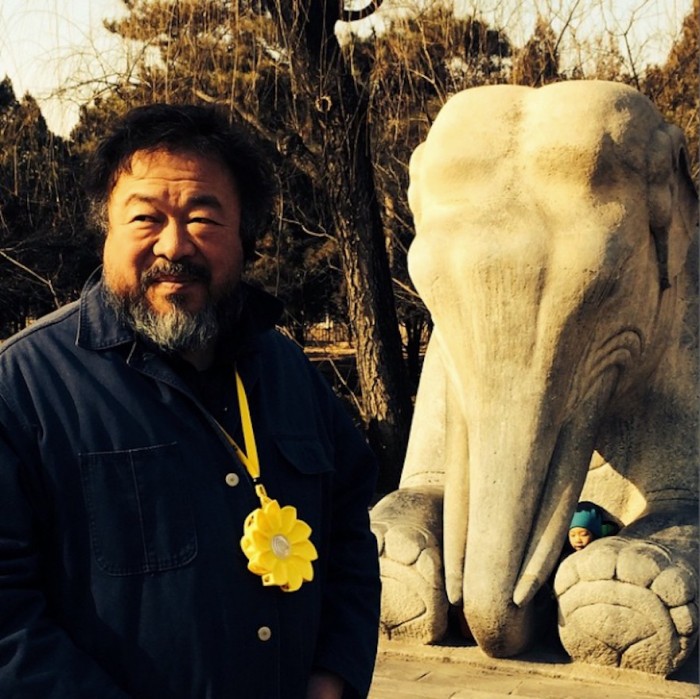 What are the current draw-backs of solar power? What hinders investment?
The main challenge for all renewable solutions is lobbying from traditional energy industries.
Do you believe that global design is inherently euro-centric? The world disregarding African innovation?
I believe that Design Indaba is a great force working to change the eurocentricity of global design.
Which one of your works do you feel has had the biggest effect on how people think about climate change? Ice Watch?
Sometimes the smallest works can have the biggest impact. Ice Watch was directly linked to COP21 and the UN IPCC, it reached many climate thinkers beyond art.
Which of your own works do you hope will be remembered for eternity?
I think less of eternity and hope to have a positive effect with my works in the here and now.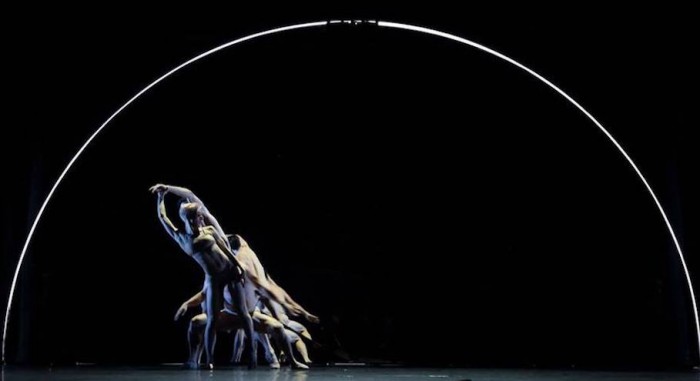 Who do you look to as inspiration for world change?
For inspiration for world change I look less at one person and more to the pebbles on the beach.
Do you fear that your exposure or "popularity" could ever get in the way of your work?
I am not concerned about overexposure because my works need people to exist.
Do you feel that renewable energy is almost inherently 'privileged' and/or inaccessible?
The inaccessibility of energy is what I am working against with Little Sun. The sun is for everyone.
How have your personal experiences influenced you work?
I think it may be the smallest experiences, of light, wind, sun, walking, breathing, felt feelings, that influence my work.
Thank you, and I look forward to seeing you in Cape Town at Design Indaba Conference!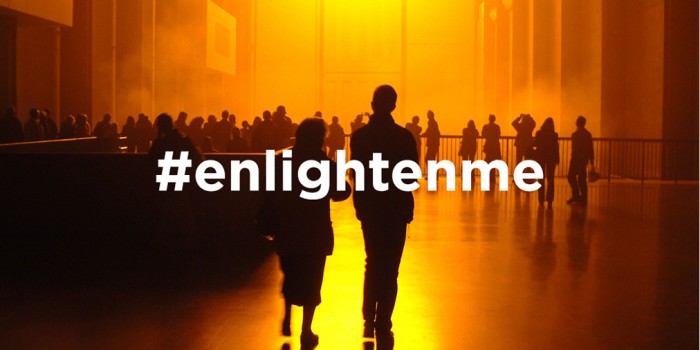 Watch the Talk with Olafur Eliasson
Talks
• Duration: 00:34:17
•
28 Oct 17