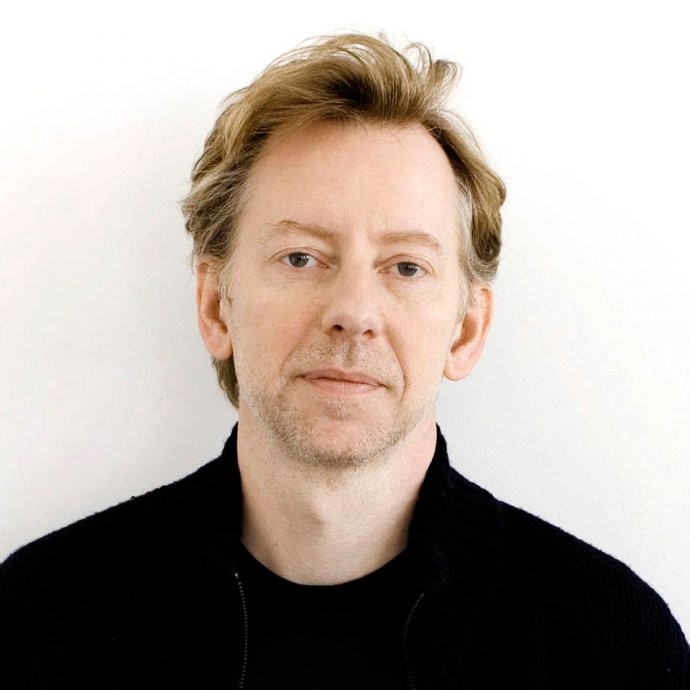 Jakob Trollbäck.
Jakob Trollbäck is a self-taught Swedish designer. He's also a creative director, motion graphics designer and DJ who creates award-wining work.
1. What items would you put into a time capsule? Myself. Could anything be more interesting than to see the future?
2. If you were told that you had to live inside a work of art, which would you choose? The Guggenheim Museum or a Rothko painting
3. What would you like to have written in your obituary? He was a nice person. He made the world better. We will miss him. Stuff like that. That's something to live up to.
4. How do you define creative success? To work incredibly hard trying to do something different, and suddenly realise that you, in fact, have created something new and unseen.
5. What makes you laugh out loud? www.theonion.com
6. Are there certain characteristics that all creatives possess? Playfulness. They can't seem to conform and are always thinking of different ways to do things.
7. Do you have (m)any unrealised projects?  Too many. It's a burden and a challenge to me. They make me frustrated and sad. Better get going.
8. What is the question you ask yourself the most? Why is it so hard to have full control of yourself?
9. What is something that you have learnt in the past five years? It's ok to be wrong. Perfection is not obtainable.
10. In your subjective view, what makes a piece of design good? Utility, harmony and excitement. An unexpected and superiorly smart solution that on reflection is self evident.
11. What one thing that you have not done would you really like to do? Parachuting, zero gravity flight, mountain climbing.
12. What are you the most grateful for? To be  born in a family with nice intelligent people.
13. What's your happiest childhood memory? Building stuff.
14. What do you do on Sundays? Eating brunch, plowing my insane music collection or cleaning the basement.
15. Who in the world, dead or alive, would you most like to have a drink with? My dad who died six years ago. Or Joni Mitchell.
16. Do you have a creative/business muse? It's an aggregate.
17. What's the best design advice you've ever received? Tear it up. Start again.
18. What has been your favourite project to date? There are many.
19. Do you recycle? Yes.
20. Can design save the world? No.
Watch the Talk with Jakob Trollbäck