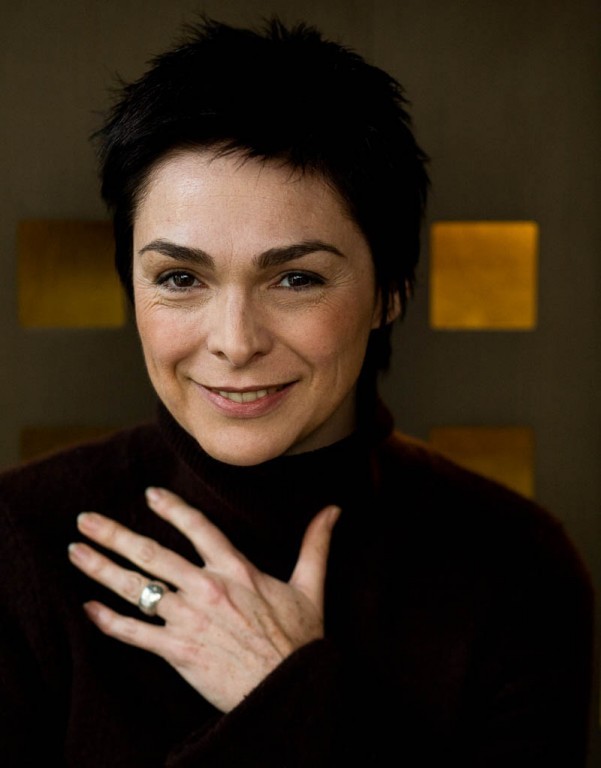 Heidi Liebenberg.
One might say that Heidi Liebenberg is a versatile designer. Having worked as interior designer, book designer, make-up artist, model and goldsmith, her creativity knows no bounds. And Urbanative Jewellery, the company she started in 2009, is proof of this.
1. How do you know when a design is complete? A design is never complete, it is simply paused, rerouted or morphed. The next item to be designed is seeded from the previous item. Experience, new method, new material all have the potential to improve on design.
2. What's the question you ask yourself the most? Why am I doing this? The question is not asked in a melancholy way! It's more – what am I trying to communicate?
3. If you could have lived in any decade, which would it be and why? I'm quite happy here and now, but I'd like to spend more time travelling for inspiration.
4. What's your secret obsession? If I told you…
5. Do you recycle? Absolutely.
6. Are you passionate about South Africa? The smell of the highveld, my mountain, Kirstenbosch gardens, the Karoo at any time of the day or night, thunderstorms at Hartebeespoort Dam, my wonderful friends and the warm friendly South Africans I meet daily – I'm passionate about them all.
7. If not design, what would you do?  Idea generator, put me in a floatation tank, pipe in some music and I'll come up with ideas! Sounds good? Or a homeopath, potter, gardener or brick layer – not fussy.
8. Do you have a business/creative muse? No for creative muse, my husband is my business muse.
9. What's the best piece of design you've seen recently? I love the Thomas Heatherwick UK pavilion for the Shanghai World Expo.
10. What's the most adventurous thing you've ever done? Skydiving? Studying a four-year degree course at 38?
11. What are you most grateful for? Opportunity, it's all around us, you just have to recognise it.
12. What's the best creative advice you've ever received? Research, incubate – always go beyond the first idea, then produce.
13. Summer or winter? Winter, without rain.
14. What do you do on Sundays? I catch up on all the household chores, read or design, and spend time with family.
15. Do you have a rolemodel? Not particularly. Anyone who asks why, or why not?
16. Which superhero do you most identify with? Batman, I like the cape and the Batmobile.
17. What is your most treasured possession? Don't have treasured possessions, unless you can count family and friends. I'd prefer not to lose my laptop or my phone for the inconvenience.
18. What's your pet hate? Littering and people who don't question.
19. What, in your subjective view, makes a piece of design good? Design that is enduring, has a sense of wonder, that makes life a little easier either through it's usefulness or pure beauty.
20. What's your most marked characteristic? Fortunately or unfortunately, it's restlessness.
Watch the Talk with Thomas Heatherwick