Today being World Water Day, it's an opportune time to survey what's going on in the design world with water-related design ideas. Water is a focal point within sustainable design, it being vital to the survival of all life forms and yet almost one billion people lacking access to safe drinking water.
Looking to our back garden, some speakers from Design Indaba Conference 2012 have been doing some innovative work with water as its medium or as its inspiration, in a celebration of, or call to arms to save, this depleting natural resource.
Rahim Bhimani's Disaster Relief Toilet System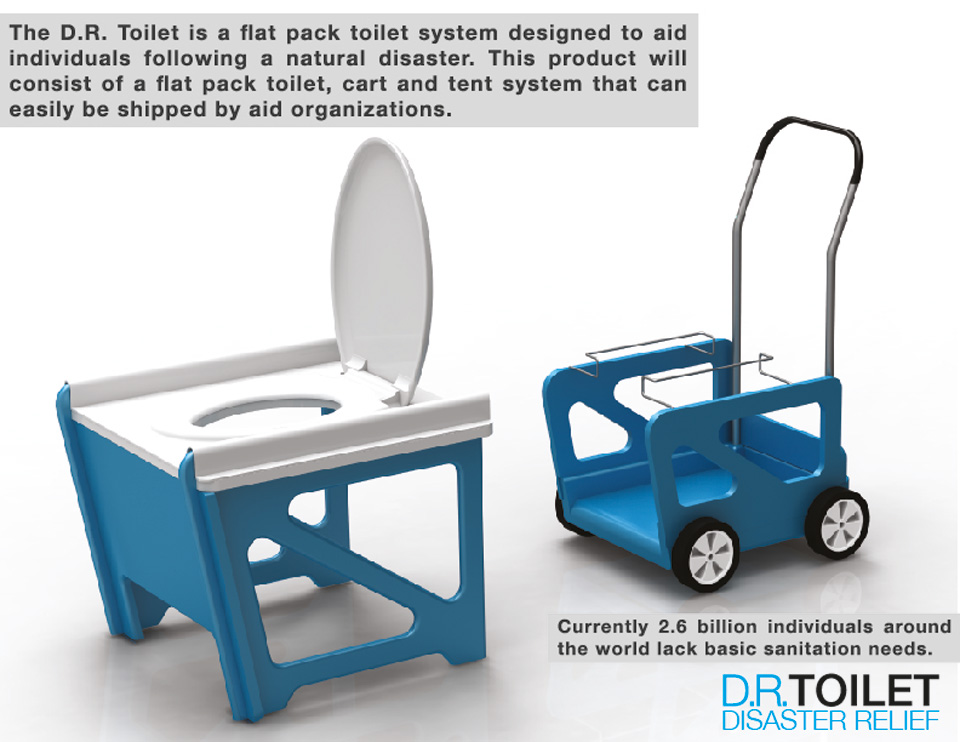 Rahim Bhimani is an industrial designer who was one of the Pecha Kucha team at Design Indaba Conference 2012, the team comprising top graduates from around the world. As part of his thesis at Carleton University, Rahim developed the 'DR Toilet'. It is a flat-pack toilet system designed to aid natural disaster victims with no or limited access to toilet facilities. This leads to their discarding waste in nearby lakes, rivers or dams, which ultimately contaminates their drinking water and spreads waterborne diseases such as cholera.
The DR Toilet consists of a flat-pack toilet, cart, biodegradable bags and a tent system that can easily be shipped and assembled by aid organizations.
MIT's SENSEable City Lab's Digital Water Pavillion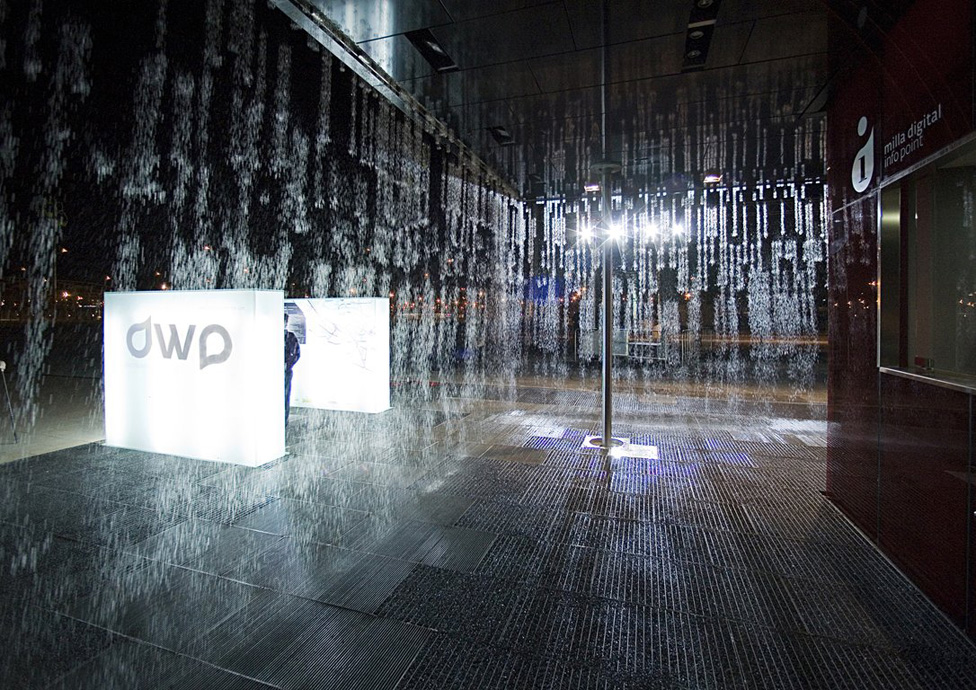 The research lab on 'the real-time city' called SENSEable City Lab at MIT have created a building made entirely out of water called the Digital Water Pavillion. It's water walls are generated by computer-controlled solenoid valves that can be programmed to take on different shapes, even display images or text, and respond to input from sensors in all kinds of dynamic ways. The building is half physical, half digital, and it is transportable, replicable and adaptable to different environments. SENSEable City Lab have taken it to Barcelona, New York City and beyond. What's left behind is essentially an open-source structure that its community are able to manipulate, by programming it themselves. In 2007 it was selected as Time magazine's "Best invention of the Year" in the field of architecture when its plans were unveiled. Carlo Ratti (director of SENSEable City Lab) and Assaf Biderman (associate director) spoke at Design Indaba Conference 2012 about the project, and as Carlo explained:
The design for the water pavilion grew out of a central challenge: How to make fluid, reconfigurable architecture? Our building aims to stand as a possible answer to this endeavour. The Digital Water Pavilion illustrates how buildings of the future may change their appearance and form from moment to moment, based on necessity and use.
BIG's West 57th Street Pyramid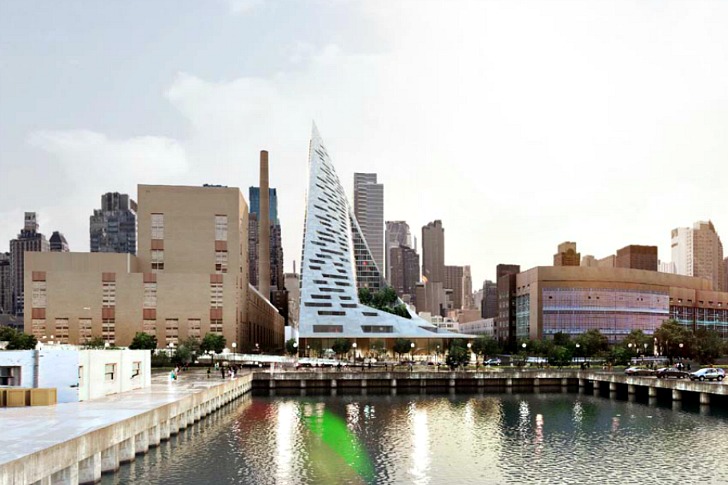 With the West 57 Street residential building, Bjarke Ingels, founder of BIG (Bjarke Ingels Group), puts the natural resource at the core of an inner-city project in prime New York real estate. The form of the building shifts depending on the viewer's standpoint. From one side it looks like a towering skyscraper, but from the other it opens up to the waterfront, extending the adjacent greenery of the Hudson Park River into a lush, urban oasis, preserving the beauty of nature while leveraging the location of the metropolis.
The communal intimacy of the central urban oasis meets the efficiency, density and panoramic views of the tall tower in a new hybrid typology.
Watch the Talk with MIT SENSEable City Laboratory
Talks
• Duration: 00:35:18
•
20 Feb 13