The first month of the year is always a busy one for all and with exactly four weeks to go until Design Indaba Conference and Expo, it's no different for us. With so much creative excitement already in the air we've decided to extend the deadline of the Your Street Gauteng & KZN Challenge.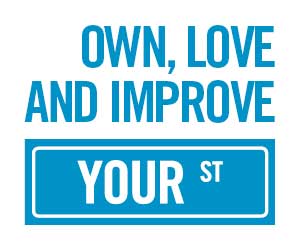 Thank you to all the creatives that have already submitted their proposals for a street-level intervention in their community. We've been overwhelmed by both the number and the quality of the entries, and we look forward to receiving many more.
Please note that the new deadline for the Your Street Gauteng & KZN Challenge is Friday 16 March 2012.
Here's a quick reminder of the Your Street Challenge criteria:
Proposals will be judged on the following six cornerstones of design for social change:
Generosity: How many people other than you does your design solution effect positively?
International excellence and innovation: Does your design solution stand up to and trump similar world-class ideas? Is it new, original and forward-thinking?
Feasibility: How do you propose to allocate the R50 000?
Fun: How much pleasure, enjoyment, beauty and smiles do your design solution inspire
Do: Can and will the design solution actually be executed?
A better world through creativity: How does your design solution make the world better and further inspire other people to make the world even better?
And then there are the cash prices to help you realise your idea:
The first prize of R100 000 will be awarded to the designer that comes up with the best idea AND a sound business model that illustrates how their idea can feasibly be implemented.
Three second-place winners will each receive R50 000 for innovative design solutions that can be immediately implemented using the prize money.
Click here to enter the Your Street Challenge.
The winners of the Your Street Cape Town Challenge are hard at work realising their ideas. Here's a short video of what they are getting up to.