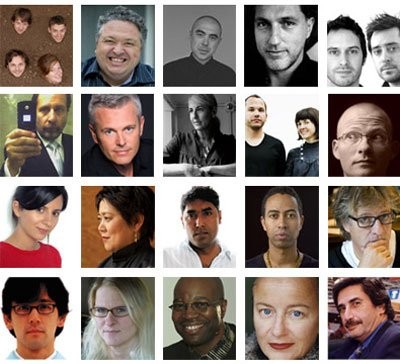 It has been proven time and time again: ordinary Africans have an innate creativity and ingenuity.
Consider Stellenbosch resident Colin Vale who developed a paraffin stove that extinguishes itself when bumped over, reducing the chance of shack fires. Or Malawian William Kamkwamba who created a wind turbine from scrap and bicycle parts to light up his house at night. Not to mention Azemeraw Zeleke from Ethiopia, who transforms bombshells into coffee machines.

"What can your creativity do?" asks the Design Indaba Conference 2009. Hoping to spur delegates into action, this year will again boast a line-up of more than 30 world leaders in the graphic, product, new media, architecture, fashion and advertising design arenas.
From the world's best chef, Ferran Adrià, to the self-reflexive youngsters at 5.5 design, Design Indaba Conference 2009 has placed no limits on age and creative medium. From the man synonymous with "fabulous", Marcel Wanders, to the man heralded for explicating the power of design to augment change, Bruce Mau, Design Indaba Conference 2009's only curatorial guideline is "nothing but the best". And let us not forget Dai Fujiwara, creative director of Issey Miyake!
A number of significant corporate agencies are sure to entice on the advertising front. Hailing from India, Mohit Dhar Jayal and Sunil Vysyaprath of W+K Delhi are responsible for Nokia and Incredible !ndia. In turn, Sean Adams and Noreen Morioka of AdamsMorioka have created the globally recognised visuals associated with Sundance, Nickelodeon and the Walt Disney Company.
Besides Wanders and 5.5, on the product design front, Patricia Urquiola is said to have designed enough work to fully furnish a large house, inside and out. As prolific and widely recognised are Jay Osgerby and Edward Barber of BarberOsgerby.
Product designer Stephen Burks returns to South Africa following his Aid to Artisans development project in 2006.

Leaping the divide between science fiction, product and experience, Anthony Dunne and Fiona Raby of Dunne&Raby explore the psychological impact of technology; while the duo at Commonwealth, David Boira and Zoë Boira Coombes, find new applications for architecture by playing with scale and production. In turn, Nobumichi Tosa's nonsense machines are sure to boggle the senses.
With a decidedly quirky flavour, Frank Tjepkema's products, interiors, identities and interiors can't help but make one smile – and then we haven't even got to Marian Bantjes's meticulously executed graphic design yet. Font, graphic and scripting designer Rick Valicenti of Thirst/3st also takes digital creation beyond the grain.

Also cutting the edge of wit, it is with great pleasure that we welcome Javier Mariscal back after his incredible presentation at Design Indaba 2003. Other returnees include automobile designer Keith Helfet with South Africa's first electric car and architect Luyanda Mpahlwa with his solution to the Design Indaba 10x10 Housing project. And, of course, the world's leading trend forecaster, Li Edelkoort.

And this is just a taste of what's to come! Look out for further speaker announcements in upcoming weeks.
So, what can your creativity do? Design Indaba Conference 2009 promises to push the limits of your imagination beyond the physical.
Watch the Talk with Marian Bantjes
Talks
• Duration: 00:09:24
•
27 Nov 13