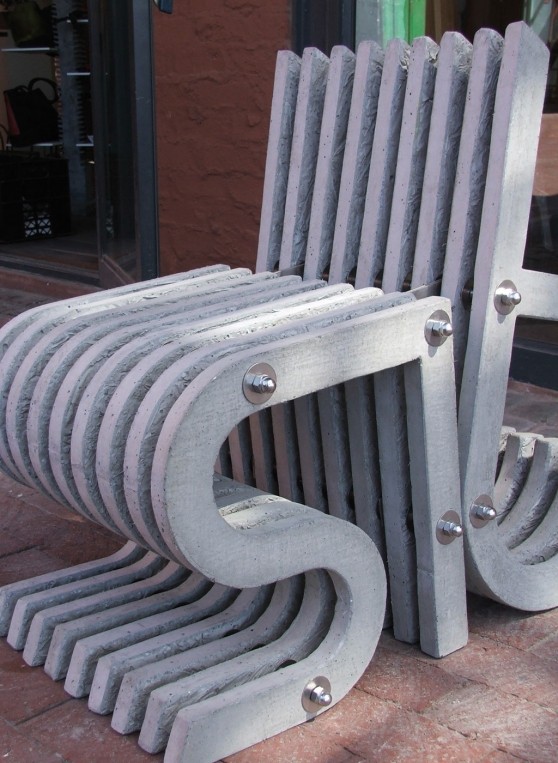 WCFI at the Design Indaba Expo
My, how South African design has diversified and matured - trendy but simple designs conceived and made by local hands with world-class quality.
The Western Cape Furniture Initiative (WCFI) is non-profit organisation that aims to promote the region's furniture industry in terms of design and manufacture. It was registered in 2009 "to establish itself as a unified industry representative to develop and grow the local furniture industry by building and marketing a furniture brand locally and internationally".
Their stand at this year's Design Indaba Expo featured an exhibition of collaborative pieces by local furniture designers and producers, as well as furniture and fashion collaborations, looking to promote partnership and idea sharing across the two sectors. The stand was a great exemplification of SA's strong innovative design culture, and stirred excitement for things to come for the World Design Capital 2014 (that also launched its call for proposals at the Design Indaba).
The finalists of the WCFI's Jigsaw SA Furniture Design Competition were also exhibited on the stand. The competition aims to encourage up-and-coming furniture designersto think about commercial themes, and the theme for 2013 was "Storage furniture, multifunctional design". Congratulations to Aram Lello for winning the open category, and Rifqah Allie for winning the student category. There sure were some awesome examples of innovative and funky storage solutions and our own favourite was the fashionista-flavoured collaboration betweenThingking (that also won Most Creative Stand at the Design Indaba) and Adriaan Kuiters.