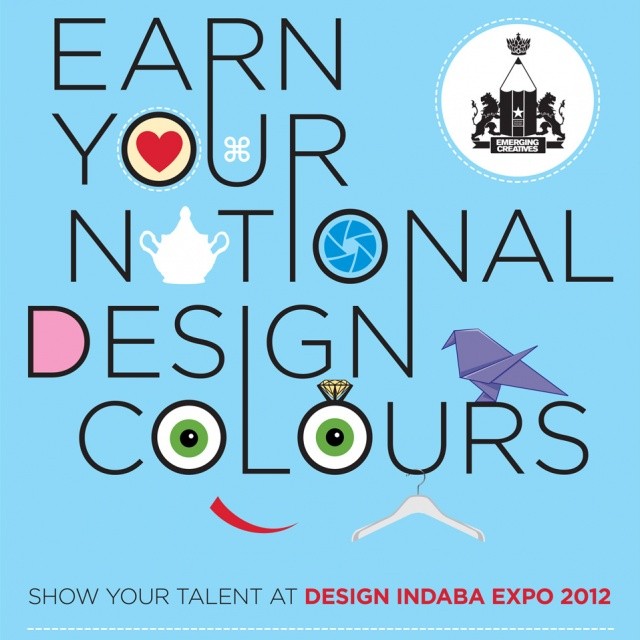 Emerging Creatives - Earn your national design colours.
So, you've got inspired ideas and brilliant designs — all you need now is the right platform from which to let the world know. Enter to be an Emerging Creative at Design Indaba Expo 2012 and we'll help you get there.
If you're a student in a creative faculty at a tertiary institution in South Africa or a young designer in the process of establishing a design service or business, apply now.
The Design Indaba Expo 2012 Emerging Creatives Programme invites designers to apply for a spot on the Expo floor, alongside some of the biggest names in South African design.
The selected Emerging Creatives will have full sponsorship to showcase their creative work at Design Indaba Expo 2012, as well as a ticket to attend the Young Designers Simulcast of the Design Indaba Conference.
Emerging Creatives, sponsored by the Department of Arts and Culture, is one of the many ways that Design Indaba is committed to nurturing and promoting the creative talent of young South Africans. It serves as a developmental platform for the next generation of designers, whose work is all selected based on its quality, originality and ability to stand alongside world-class designs. 
Emerging Creatives exposes young designers to the best in the business, including international buyers and media. Bearing testament to the success of this platform are the likes of Daniel Ting Chong, Lauren Fowler, Andile Dyalvane, Laduma Ngxokolo and Lyall Sprong, who all launched their design careers as an Emerging Creative.
To apply, contact Bev Cupido on 021 465 9966 or email Bev. The submission deadline is Tuesday 15 November 2011.