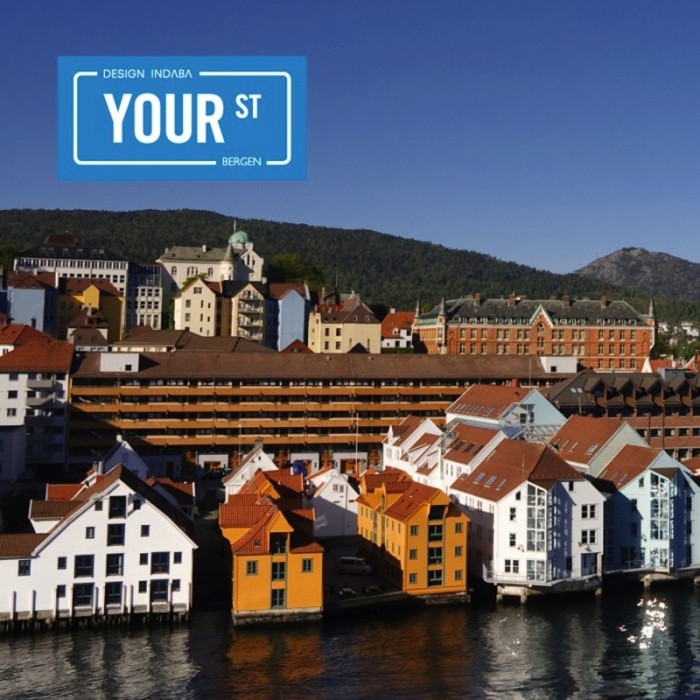 Design Indaba Your Street Project in Bergen
"I think it's important to consult the locals. There are two main reasons for that: we need to create urban spaces that people actually need and want to use, and to increase citizens' ownership of the area. In addition, it has important effects on democracy, community and feeling of influence," says Sigrid Hell Erdal Garthe, head of community planning in Risør.
The whole initiative stems from the project Your Street. In 2011, the South African business owner Ravi Naidoo and his Design Indaba team announced a competition among the population to come up with ideas that would develop a new street environment in Cape Town. The aim was to improve the lives of citizens. The success was immediate and the idea spread worldwide. The following year Naidoo visited the international design biennial Beyond Risør, and a similar competition was initiated.
"We thought it was interesting that people got the opportunity to come up with proposals that pertained to their own community. Among the criteria was that the proposals had to excite the people's pride", says the mayor of Risør, Per Lunden. Over 30 different proposals for local community initiatives came from both private individuals and residents' association. Two winners were selected and these share the prize money of 110,000 kroner: Blue park and Moen trim and culture trail.Two days ago took Risør formal ownership of Hollender Reef, a historic garden right in the centre which until now has been in private ownership.
"We took over the park formally before this Saturday, so we already opened the park for the population in June. We have also asked for input from the public on what they want this park to be used for. The proposals so far range from concert venue, cafes and playground for young people, to park," says the mayor. He believes Your Street project is an important impetus to involve the population.
"Many municipalities are not good at teaming up with the population, so then they miss a lot of good ideas that they get for free. I was recently in Brixton in London, where there was a large area that had lain fallow for years. They were putting up posters around town where people were, asking them to make suggestions for the use of space," he says.
Your Street has also spread to Bergen organised by the Design Region Bergen. In March this year 200,000 kroner was given to provide an old street with new impact: a street project on Sydneshaugen in Bergen centre under the watch of a local resident's association.
"We have a clear social mission, which is to look at how we can democratise urban spaces in our city. We are actively working to recreate the classic urban design tank, where we can facilitate the users and residents in creating an active city life," says Monica Hannestad, Director of Design Region Bergen. For them, Your Street is also about the right to influence their own neighborhood.
"This is closely related to littering. The smaller ownership people have of a place, the more litter. Higher degree of affiliation leads to a better result in that people maintain their facades, weeds the flower beds and their removing trash," she says. Design Region Bergen will therefore continue its participation commitment. For them, design stands in the middle.
"Economists look at money, engineers are thinking about the technological possibilities, while the designer's task is to look at how users of an urban space feel. So instead of assuming what people want in their urban spaces, it is much better to consult people from the outset," says Hannestad.