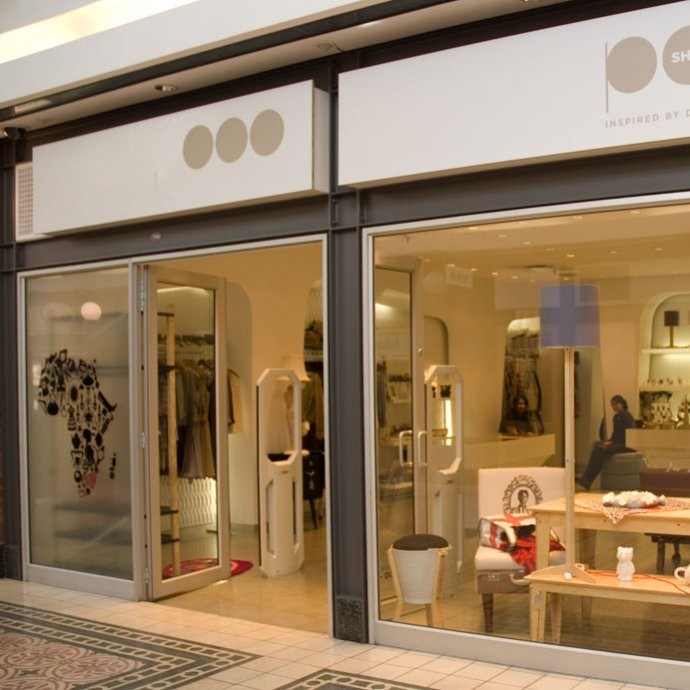 Now you see it, now you don't. But don't despair because even though Pop Shop, inspired by Design Indaba, will no longer be at the V&A Waterfront in Cape Town, you will still be able to find your favourite all-South African designer products at Design Indaba's online shop.
After a most successful two month pop-up stint, Pop Shop will be relocating to new, currently secret, pastures. So be sure to pay us a visit before 9pm on Wednesday 31 August 2011, our last day of trading, for great designer products, some of which will be available at discounted prices.
The treasure trove of high-quality, local design products at Pop Shop include the gorgeous ceramics of Sootcookie and Imiso Ceramics. There's also fashion from Spilt Milk, Take Care Clothing, bluecollarwhitecollar and Doreen Southwood, not to mention Recreate's upcycled furniture or Mielie's colourfully covetable handbags. And that's just naming a few!
Many of the products you loved and lusted after at Pop Shop are available at the online shop. Please feel free to contact us directly if there is a specific product you are interested in as we will definitely be able to help you get it.  
Follow Pop Shop's magical trail on Twitter @designindaba to find out where it will pop up next. Also visit www.designindaba.com/shop to find all your favourite local designer products.
Pop Shop is at shop 7236 at the V&A Waterfront, easily accessible from the main entrance. Pop Shop is open from 9am to 9pm daily.