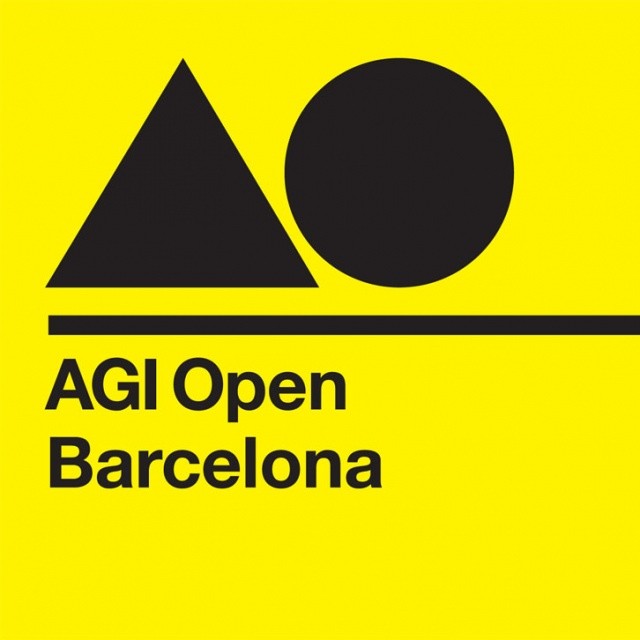 AGI Open 2011 Barcelona
Design Indaba magazine and website is pleased to announce a media partnership with the AGI Open 2011, taking place in Barcelona, Spain, from 3 to 4 October 2011.
AGI Open 2011 celebrates all genres of graphic design under the theme "What. How. Why". As the public and educational face of Alliance Graphique Internationale, AGI Open opens its doors once a year to offer a glimpse into what makes some of the world's most influential designers tick.
With a star-studded lineup of speakers including Paula Scher, Michael Bierut, Chip Kidd, Javier Mariscal, Marian Bantjes, Paul Sahre and more than 20 others, the AGI Open is an opportunity for students and professionals to be inspired and motivated, and to gain new perspectives on design.
Design Indaba's strategic partnership with AGI Open will serve to emphasise the new designindaba.com's increased international focus and also promote the video section, which features presentation footage of the past five years of Design Indaba Conference.
Read more about the speakers below.
Paula Scher studied at the Tyler School of Art in Philadelphia and began her graphic design career as a record cover art director at both Atlantic and CBS Records in the 1970s. In 1984 she co-founded Koppel & Scher, and in 1991 she joined Pentagram as a partner.
Michael Bierut was born in Cleveland, Ohio, and studied graphic design at the University of Cincinnati's College of Design, Architecture, Art and Planning. Prior to joining Pentagram as a partner in 1990, he was vice president of graphic design at Vignelli Associates.
Marian Bantjes has been variously described as a typographer, designer, artist and writer. Working from her base on a small island off the west coast of Canada, her personal, obsessive and sometimes strange graphic work has brought her international recognition.
Since Javier Mariscal took up a pencil in the 1970s to earn his living, his life and career have been characterised by his creative incontinence and the need to express himself through multiple disciplines.
Chip Kidd is a graphic designer and writer living in New York City and Stonington, Connecticut.
William Drenttel is a graphic designer, publisher and design leader. He works in partnership with Jessica Helfand at Winterhouse, a design consultancy focused on social innovation, online media and educational institutions.
Stefan Sagmeister formed the New York based Sagmeister Inc in 1993 and has since designed for clients as diverse as the Rolling Stones, HBO, and the Guggenheim Museum. Having been nominated five times for the Grammies he finally won one for the Talking Heads boxed set.
Nicholas Blechman is the art director of the "Week in Review" section of theNew York Times. He began working with the New York Times in 1997, and developed the "Op-Art" feature, a space for artists and cartoonists to contribute their own observations, independent of any article.
Graphic designer, illustrator, lecturer, educator and author Paul Sahre established his New York studio in 1997. While consciously maintaining a small office, Sahre has nevertheless built a large presence in American graphic design.
Watch the Trailer with Michael Bierut