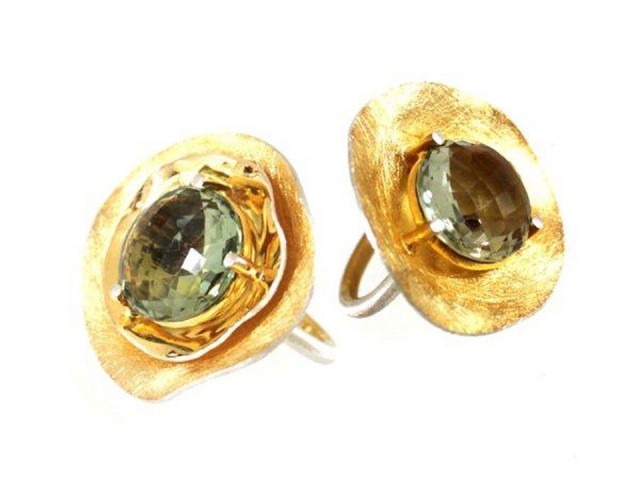 The concept of beauty is one that is open to countless definitions and interpretations. Beauty is, after all, in the eye of the beholder. For this reason, Design Indaba's Most Beautiful Object in South Africa (MBOISA) does not prescribe what is beautiful, but rather asks "What is beautiful to you?"
From a solar light in a glass jar to a street mural, a hanging planter and a fish scale-inspired dress, the finalists for the MBOISA award were as diverse as the definition of beauty itself.
While each object is beautiful in its own right, the 2012 winner of the Most Beautiful Object in South Africa, as voted for by the public online and via sms, is the Lily Pad ring by Kirsten Goss.
The Lily Pad ring was nominated as one of the Most Beautiful Objects in South Africa by Jacquie Myburgh Chemaly, editor of VISI magazine.
The Lily Pad Ring exemplifies Kirsten Goss's contemporary design style, combining intriguing organic lines with a playful edge. Goss returned to South Africa after launching her eponymous design label in London in 2002. A qualified jewellery designer and Stellenbosch University alumni, she has a passion for experimenting with metal-smithing techniques, stone cutting and inspirational combinations of the two. All her pieces are handmade.
Not only is the Lily Pad ring the bearer of the coveted Most Beautiful Object in South Africa title but Kirsten Goss also gets 6sqm of floor space at Design Indaba Expo 2013.