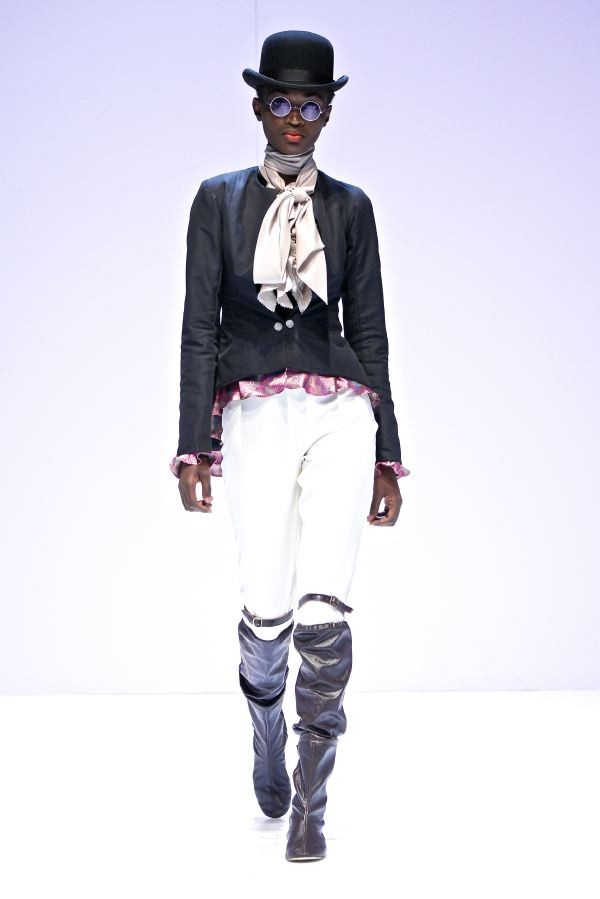 Fashion at Design Indaba Expo 2013
Expect a bigger focus on fashion at Design Indaba Expo 2013 when 20 designers, all under the Cape Town Fashion Council (CTFC) umbrella, step into the spotlight with daily fashion shows at the DStv Events Arena on the Expo floor. This is twice the number of designers that had ramp shows last year!
"Our collective of 10 designers achieved R320 000 in sales last year, double the amount made the year before that," said Bryan Ramkilawan, CEO, Cape Town Fashion Council. "Based on this successful showing, we have doubled our designer collective to 20 for Design Indaba 2013. This offers more of our designer members an opportunity to grow and establish their brands locally and internationally, at SA's leading design trade platform."
The 20 designers also get the opportunity to sell their products on the CTFC stand, which will take up a whopping 182 sqm alongside the Events Arena this year.
"Our designer umbrella this year features some of the most recognised brands in the SA fashion industry."
Click here to view the programme for 2013 Design Indaba Expo fashion shows.
*This Schedule is subject to change.
Entrance to the Events Arena is free with the purchase of tickets to the Design Indaba Expo. Tickets can be purchased at the door or at Computicket.