Quality, originality, luxury and accessibility are some of the essential ingredients of truly covetable design. It also happens to be the obvious features of the treasure trove of designer products that can be found at the new Pop Shop.
Inspired by Design Indaba, Pop Shop is a temporary store showcasing some of the finest locally produced designer wares, from ceramics, craft and furniture to fashion, jewellery and accessories. Though located along the so-called "Millionaire's Mile" at the V&A Waterfront in Cape Town, the Pop Shop is unlike any of its neighbours in this space. A celebration of the diversity and inspiration of design that challenges aesthetic stereotypes, Pop Shop presents a product selection that is not only gorgeous, but also affordable, functional and oh-so local is lekker.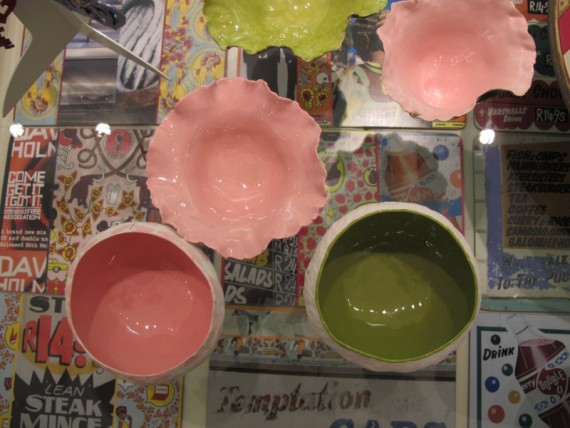 Browse the alternative collection of freeRange Jewels. The Summit's high-end leather accessories is ideal for the urban gentleman, while the flair with which Spilt Milk dresses the contemporary woman is sure to have you coming back for more. Imiso Ceramics have created three exclusive, once-off pieces for Pop Shop and Sootcookie's quirky ceramics is sure to add a playful touch to any interior.
Recycling has never been as trendy as with Recreate's extraordinary upcycled furniture, Wren Design's funky PPC Cement laptop bags or Mielie's colourful collection of handbags.
Not to mention bluecollarwhitecollar's bespoke shirts, Stiaan Louw's enviable designs for the modern and metro man, or Stefania Morland's garments made from the best, hand-selected natural fibres.
With a look-and-feel conducive to creative indulgence, Pop Shop offers a shopping experience that allows for style and variety in a commercial, though intimate, setting.
Make sure to pop into Pop Shop at shop 7236 at the V&A Waterfront, easily accessible from the main entrance. Pop Shop is open from 9am to 9pm daily. For more information please contact the Design Indaba offices at 021 465 9966.
To view designs by The Summit and Wren, visit our online shop.