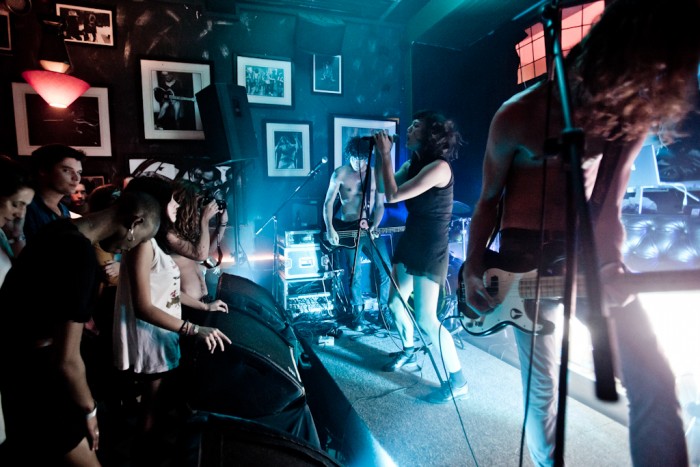 Design Indaba Music 26-27 February 2014
There is so much more to music than lyrics or a melody. Music is an opportunity to connect, to feel something deep within you; it is a culture, and a way of life. Design Indaba recognises music for all it is, and celebrates it as an art form and a medium to spread the message of creative thinking.
The Design Indaba Music is unmatched in its approach and execution, allowing the people of Cape Town and visitors to Design Indaba to explore the city's soundscapes in a variety of unique and authentic settings.
38 acts over two nights in ten venues across the Mother City showcase a progressive blend of South African and African musos in genres such as electronica, jazz and hip-hop blends, afro-house, new age kwaito, folk and soul.
38 acts. 10 venues. 2 days. 1 city. 26 February to 27 February 2014.
Full lineup to be announced soon. Ticket sales open thereafter.
For more information, go to designindaba.com/music