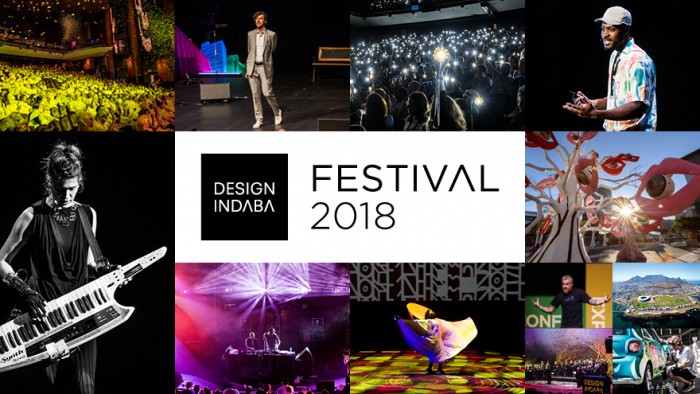 Known as the conference on creativity, Design Indaba's flagship event has evolved into so much more than a conference. More than a series of talks, it provides a stage for an explosion of creativity in an immersive experience that includes live music, performance and theatre, fashion shows, product launches, dance, projection mapping and surprise appearances by creative industry leaders.
In addition to the conference event, Design Indaba curates an unexpected selection of music, performance and art installations to create an inimitable sensorial experience for festival goers. Our lineup expands the continent and beyond, with highlights coming from unknown talents around Africa, special performances by selected Conference speakers, and a range of local and international artists breaking boundaries.
Performances take place at the Artscape Theatre Centre over the speaker programme breaks and in the evening we open up to the public to turn the Artscape Piazza into a festival space of revelry, creativity and dynamic exchange. Popup bars and food vendors are always on offer with a wide range of flavours and cuisines to choose from.
To keep the programme as fresh and relevant as the Design Indaba audience has come to expect, the perfomance lineup will only be confirmed by early 2018. For a taste of what to expect, view the 2017 programme and roundup video below!
Early bird ticket sales for Design Indaba Conference and Festival 2018 are now available – see here for more information.