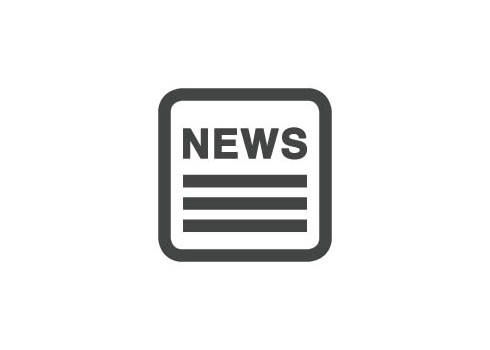 How does one keep milk cold in the desert? Put a roof over people's heads? Turn a magazine into a mirror? Distribute night light to the remotest ends of the Earth? And answer all five of these questions with the same solution? Simple: Creativity.
It is through creativity that Nigerian teacher Mohammed Bah Abba came upon his earthenware "pot-in-pot" cooling device that has revolutionised lives in semi-desert areas. Rajan Harinarain also tapped into creativity when he formed the foldaway house in response to the housing shortage. Again, creativity was at the helm when Hanan Yanny realised that an outdated magazine is not a waste product but raw material for jewellery and magazines; and Dave Irvine Halliday realised that combining LEDs with a solar-powered battery was a viable light source in even the most remote area.
Creativity can make a better world. This is the proposition that Design Indaba demands across the creative industries from graphic design, advertising and fashion to industrial design, architecture, craft and new media.
DESIGN INDABA CONFERENCE
Design Indaba 2008 is confirmation of the success of this approach, with the Conference and Expo programme fortifying as the South African Design Week from Saturday 23 to Friday 29 February, 2008.
Leading creative thinkers will converge at the conference from Wednesday 27 to Friday 29 February, 2008. Expect the likes of Paul D Miller – aka DJ Spooky the Subliminal Kid – who revives the world's musical heritage through modern reinventions, and Ilse Crawford, founding editor of Elle Decoration, who is an active proponent of emotional design for modern living.
Also seeking to imbue meaning through design, Maxim Velcovsky is leading the Czech design revolution with ironic takes on the country's historic socialism in face of commercial modernism. Toshiyuki Kita also derives inspiration from his native Japanese culture for his Western designs, while Nipa Doshi and Jonathan Levien in turn celebrate global diversity by marrying together Indian and European design.
Two leaders in design for technology are also expected. Although widely recognised for his industrial design feats, Tucker Viemeister has brought new meaning to the term "multi-media" through his inclusive approach that aims to extend internet and interface across all platforms. Bill Moggridge is also a trained industrial designer, but as founder of IDEO, has pioneered the integration of user interface design into product development. He is credited with designing the world's first laptop computer in 1979.
While user interface design was forged in the technology sphere, it is the same awareness of psychology and human interaction that informs Dutch designer Marije Vogelzang, who addresses social interaction and unhealthy eating habits by recontextualising the rituals surrounding food.
From the graphic design hall of fame, Ivan Chermayeff has created some of the world's most recognised corporate identities (Mobil, NBC and Chase Manhattan Bank, among others), while Gert Dumbar is renowned for his disaster pictograms and creating accessible identities for civic institutions.
Hjalti Karlsson and Jan Wilker from New York design firm karlssonwilker inc will present a bespoke presentation on South Africa, based on a real-time design project that entails the pair travelling across the country for two weeks. Topical in light of the upcoming FIFA World Cup, the project will attempt to gauge the world's view of South Africa.
Look out for the full speaker programme announcement closer to the time.
DESIGN INDABA EXPO
For the fifth time, the Design Indaba Expo will offer a curated commercial platform for South African designers to showcase local goods and services to the global market. Based on the success of the 2007 event, which played host to more than 20 000 visitors, the 2008 event has been extended for an extra day, running from Saturday 23 to Tuesday 26 February, 2008. The Expo will also be even bigger than before with more floor space, a host of new exhibitors and a brand-new dedicated fashion arena with day-long shows and movie festivals.
SPECIALIST INDABAS
Due to demand from delegates and the public to attend the Specialist Indabas, these will run parallel to the Expo on Monday 25 and Tuesday 26 February 2008. These two-hour architecture, fashion and jewellery events feature local and international designers debating the contribution of these creative sectors to the South African economy. Bookings for Specialist Indabas open at Computicket on 14 January, 2008.