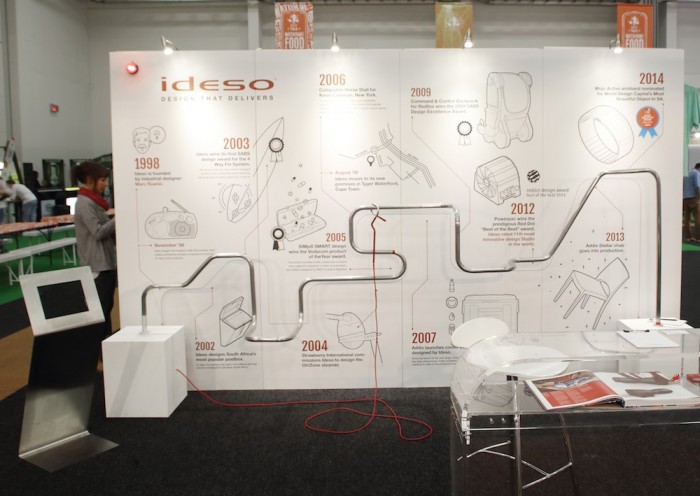 Most Creative Stand 2014
In recognition of the originality and interactivity of their stand design, the independent jury named
Ideso
's the Most Creative Stand at Design Indaba Expo 2014.
The Cape Town-based industrial design company earned the award for the most creative stand for their large-scale wire loop game.
The fairground game that challenged players to complete the wire loop without completing the circuit by touching the sides, had visitors young and old engaged for hours on the stand.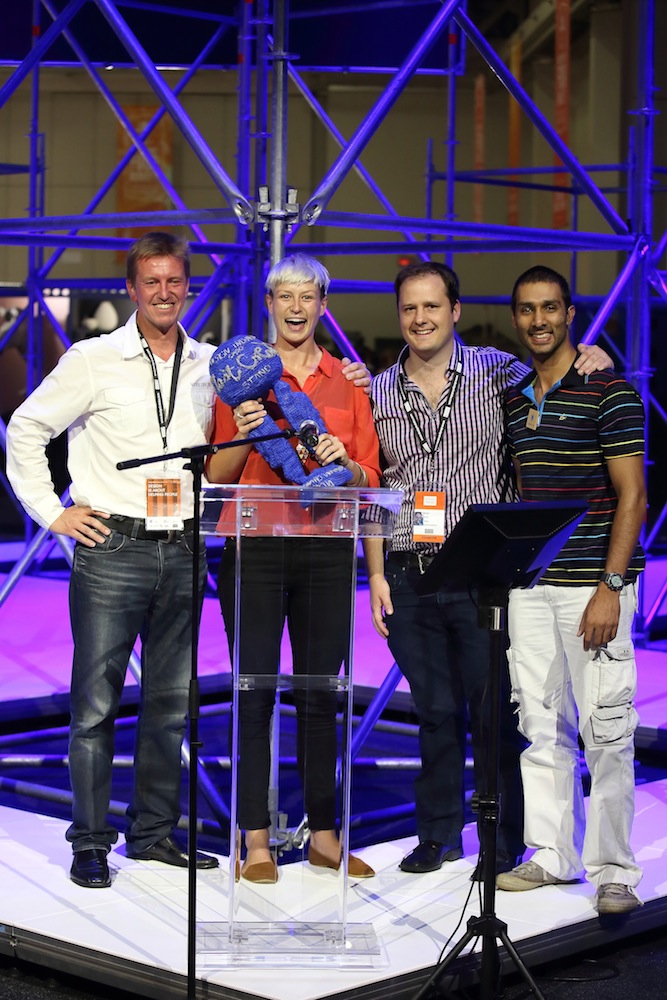 Ideso also had their Red Dot 'Best of the Best 2012' Design -
the PowerPac
- on display at the Absa stand on the expo floor.
Judges where especially impressed with the evolution of the brand and the originality and interactivity of the stand.
The expo continues to showcase creativity not only in the products on display, but also in the design of the stands themselves. The decision this year was extremely hard but in the end, the judges decided to give Ideso the award for the most creative stand. The Ideso stand had visitors to the expo enthralled with the challenge of who could play the game the longest. This interactive element, and the evolution of their stand design at expo, impressed the judges, said Kim Seeliger, Design Indaba Expo manager.
Ideso is awarded a 6sqm stand space at Design Indaba Expo 2015.