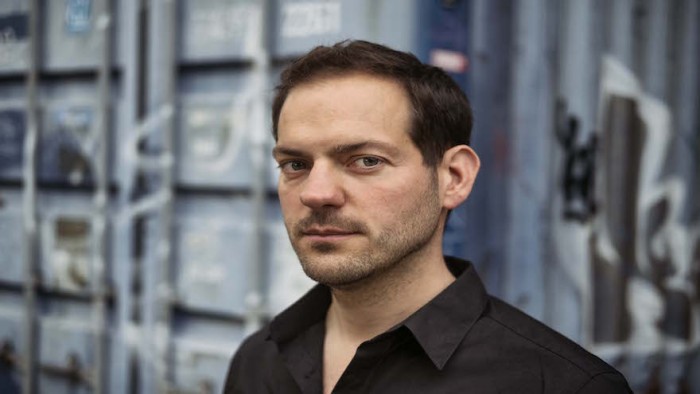 As an arts host for Dutch National Television, Belgium-born Lucas De Man is an accomplished speaker, frequently asked to host international conferences and events, such as YPO, Singularity U and others. He returns to host Design Indaba Conference for the second time after having shared his vision and addictive sense of humour with audiences in 2019.
A gifted creator in his own right, he won both the Matthijs Prize and The Young Talent Award from Theater aan Zee before graduating as a theatre director from the Amsterdam University of the Arts in 2008. He also holds a Master's degree in literature from the KU Leuven.
De Man is the founder and CEO of Stichting Nieuwe Helden (Company New Heroes), a professional creative company devoted to multidisciplinary storytelling, creative concepts and execution, and biobased creations. He also works as a freelance director, actor and concept developer.
In 2011, he and designer Pascal Leboucq were nominated for the renowned Wijnberg scenography award for their installation SKETCH. In 2016, the performance De Man in Europe was selected to open EUROPE BY PEOPLE, the cultural programme of the Dutch presidency of the European Union. It was also shortlisted as Best Show of the 2015/2016 season by Theater Festival in the Netherlands and Belgium. He was shortlisted as EuroDutchman of the year.
He was selected as the first artist in residence of the Rabobank for 2017 through to 2018. In 2019, he became the guest curator of Theater aan Zee. He is currently the Creative Director of the Amsterdam Light Festival and is well known for his installations, theatre productions, city projects and performances.
Follow @LucasDeMan1 on Twitter.
Tickets for the Design Indaba 2020 are available through www.webtickets.co.za.
For more information:
www.designindaba.com | Facebook – @designindaba | Twitter – @designindaba | Instagram @designindaba
About Design Indaba:
The globally acclaimed Design Indaba Conference was established in 1995 and has evolved into a multidisciplinary platform that champions the creative sectors. Its guiding principle is a Better World Through Creativity.