In 2016 we interviewed hip-hop artist Youngsta and his words are just as relevant now as they were then.
Since then he's toured the world, released two EPs and solidified his signature "Kaapstad" sound.
Now his debut album, THINGS TAK3 TIME 3T tells the stories of a city shaped by its turbulent history, and journies through its present realities. He describes the album as a true story about history, victory and struggle.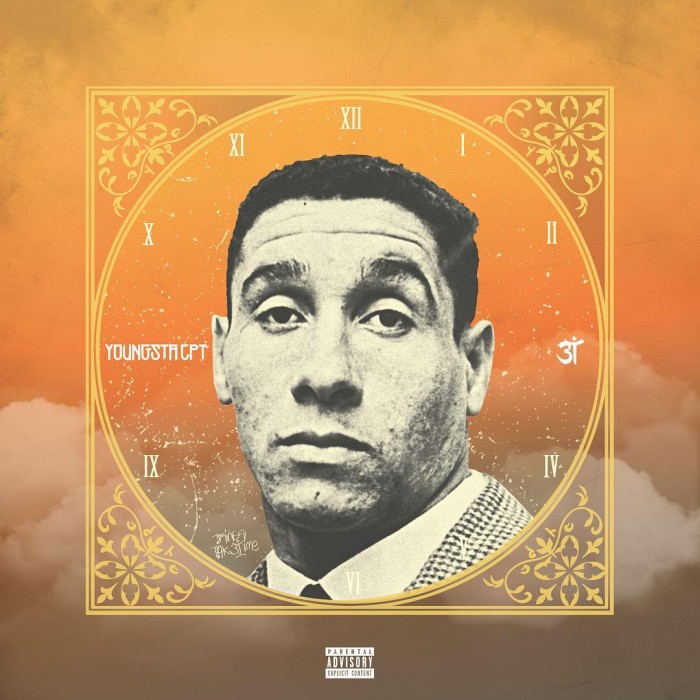 Off the back of the release of his 26th mixtape and ahead of the release of his 27th, we spoke to rapper Riyadh "Youngsta" Roberts about what it means to push social consciousness through music in Cape Town, one of South Africa's most divided cities.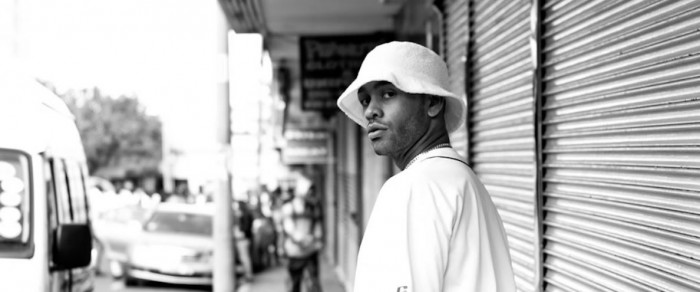 I'm not here to make you feel comfortable. I'm not here to make you chill out. I have songs that can do that, but my general vibe is not that. I'm here to awaken you because I feel like a lot of people are sleeping especially in this city.
His 26th mixtape, The Cape and Good Dope tells the story of the 25-year old Cape Town-born rapper's move to Johannesburg. But before we get into why that's significant, we need to look at why rap matters. Whether it's mainstream and commercialised or politically conscious and subversive, there is no denying hip hop's global reach and importance in a postcolonial world where poverty, mass incarceration and racial discrimination still shape the lives of people of colour.
In 1988, "Fuck Tha Police" by controversial rap crew N.W.A challenged the all too common police brutality in the United States, and in 2016, US-based rapper Kendrick Lamar's "Alright" became a protest anthem for the same cause. South Africa is no different.
In the 1980s, socially conscious rap emerged in Cape Town in the form of iconic musicians like Prophets Of The City (POC), Emile XY and Black Noise. Hailing from the Cape Flats, these artists dealt with the racial oppression exacted by the Apartheid regime, which instituted laws that segregated and disenfranchised its people in order to protect white supremacist ideals.
Today, South Africa is the poster child of peaceful liberation from extreme regimes but the legacy of segregation and institutionalised oppression remains. The hip hop landscape has also changed in the country. Now more established as an industry, the city of Johannesburg calls the shots in mainstream and other sub-genres of rap. But conscious rap still lives in Cape Town, with Youngsta, one of the country's most aggressive rappers at its helm.
"Rap educated us. If N.W.A didn't tell us we wouldn't have known what things were like there. By telling those stories they also shed light on their community. They made people aware of the social issues they had to face. That's what I'm trying to do," says Youngsta. "People act like this is the most awkward thing ever, yet, I'm following the formula of every rapper before me. I'm just saying it in a different way."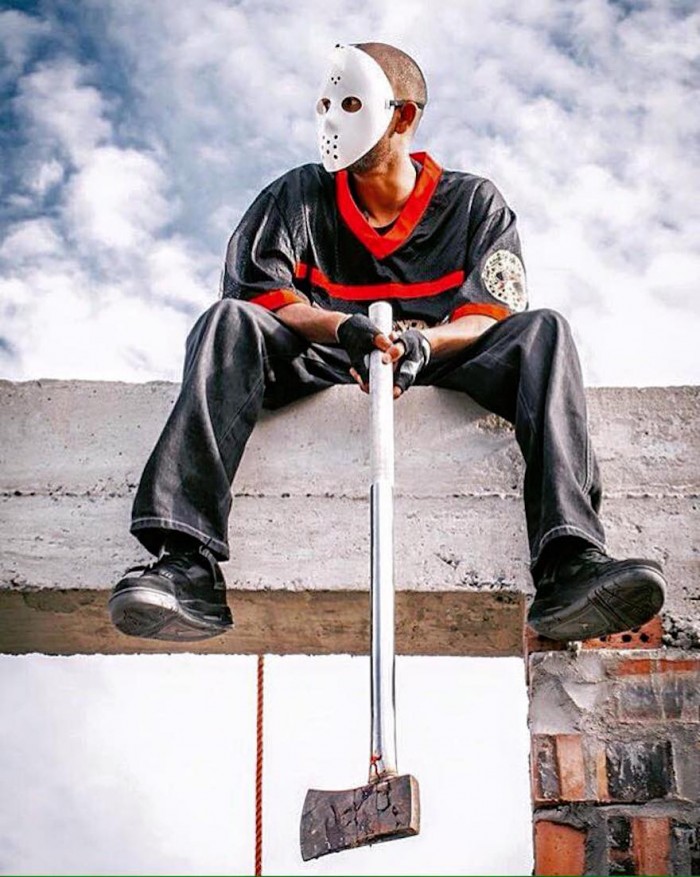 Following in the footsteps of influential groups like Prophets Of The City and Brasse Vannie Kaap (BVK), Youngsta's rhymes are for the most part done in the vernacular of the coloured community in the Cape Flats, a mixture of Afrikaans, English and slang unique to the region. But despite tackling the issues of the community using their language, the artist laments coloured people have been the hardest to convince.
"There are people in Cape Town who hate the way I rap because they say it's a stereotypical view of coloured people, and I understand. It's like if you're getting out of the taxi after a hard day of work and a gangster threatens you and then later on you hear me on the radio speaking in the exact same way, you will think, "can't this just get away from me!"", he explains. "At the end of the day, it's just my take on the lifestyle that I lived."
You can tell by the way I talk that I come from Cape Town/ A Cape Malaysian this a Shabir Shakedown
People in Johannesburg's infamous Hillbrow have been easier to win over. "Black people in Johannesburg, they might not understand it [the vernacular] but they love the fact that there's a guy like me who is screaming on behalf of his people. Because they can relate to it to a certain extent."
The struggles in the two cities are similar. The poverty, crime and drugs that proliferate the headlines about the Cape Flats and Johannesburg alike are expressed in his music.
"Black people are still living in poverty, in township locations. Things haven't changed for them really. But for coloured people, It really hasn't changed. Like we are still as disadvantaged as we were in Apartheid. I don't know when the wheel is ever going to start turning for us," he says, adding: "That is why I have to create some sort of momentum. It's sad to see this happen to your people."
To bring these issues to the fore, and highlight the similarities between South African rap and the US, Youngsta teamed up with Johannesburg-based Grime Town illustrator and 2014 Design Indaba Emerging Creative Kevin-Tumba Makonga to design the artwork for the mixtape.
"He designs covers based on you as a person," says Youngsta. "I didn't have the songs yet, but I explained that I wanted it to look like those old Chuck Norris movies. Old action movie covers. Like it's a mini-series.
"He killed in two days."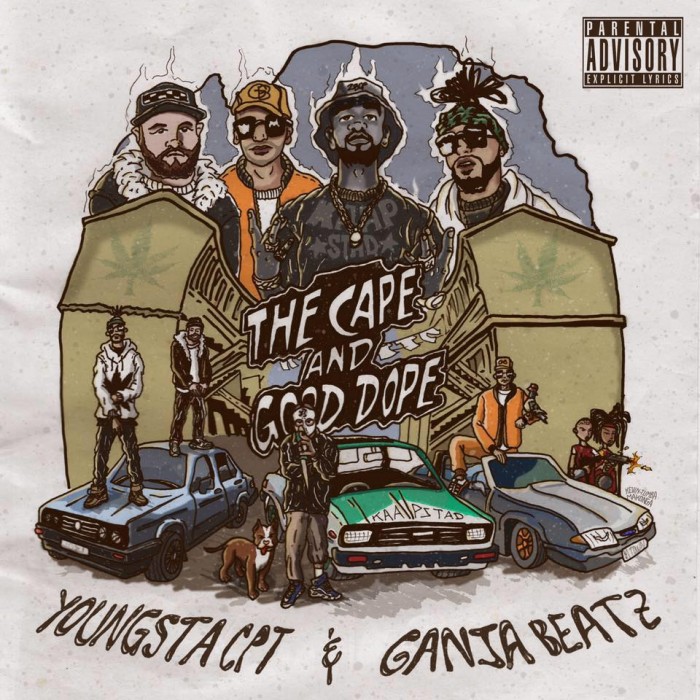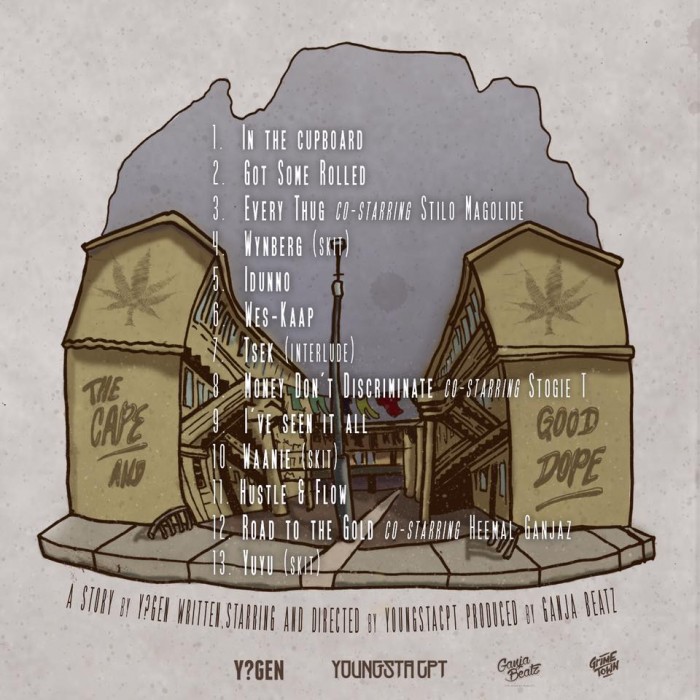 Youngsta attributes some of his success to partnerships with ambitious and often times underground creatives. A recent partnership with another Design Indaba favourite, Lady Skollie resulted in the video for Top Ten List, a lyrical and visual assault of South Africa's top mainstream rappers.
"You must work with people who are on the same mission as you. Not everyone is gonna get this from the start and that's fine with me. People thought Tupac was crazy also," he adds defiantly.
Fuck A Top Ten List my numbers is 021
Alongside his frequent mixtape releases, he also pioneered the Y? Gen movement, which has been credited with reintroducing hip hop to a new generation of Cape Town's youth. His Visual Vrydag series has produced 25 music videos in 2015 alone and the rapper is behind an impressive string of features.
Despite his exhaustive body of work, Youngsta's hits go unnoticed at major South African music awards shows. But this oversight is one that doesn't seem to trouble the artist.
"Maybe I'm here to teach people something else instead of winning awards or getting the normal commercial accolades that others can achieve," he says. "Maybe I'm supposed to have the hard struggle."