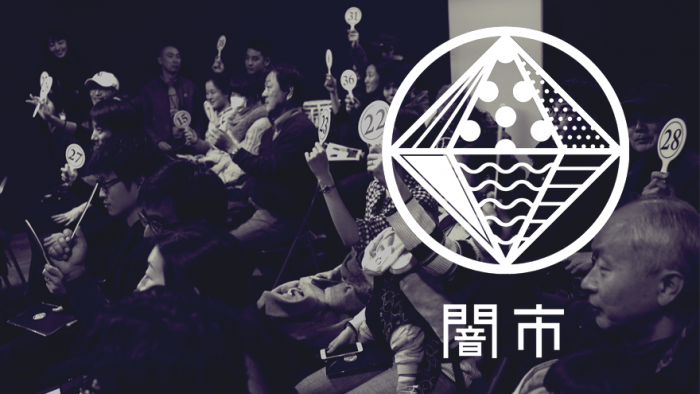 Yami-Ichi, named after the Japanese for "black market", is an international art fair in the form of an open auction that disrupts the perception of art as a commodity.
The concept is by Central Saint Martins graduate Sachiko Osawa.
Here, money is powerless and instead the public is invited to barter skills, services and objects for a piece of art. Artists of all stripes are encouraged to participate in the event and exhibit their work to the public over four days. The exhibition culminates in a public auction using non-monetary currency for exchange, where the artist can choose which offer would be most helpful to them.
Two Yami-Ichi events have been held thus far to great success with help from local art councils and surrounding small businesses. The first, Yami-Ichi Tokyo, was held in March 2017 with over 700 participants and two following events were held in London a few months later.
The aim of the initiative is to fuel critical conversation about profiteering in the art world and close the money-based gap between artist and audience by divorcing capitalism from the market. Young creative folks are urged to rethink the value of their creations and learn how to establish fair trade for future communication with clients and collaborators. Yami-Ichi hammers home the message that great art deserves a deeper story than a price tag and a bank transaction, offering a money-free alternative with an engaging art experience.
What can be expected upon arriving at a future Yami-Ichi event? View the short video below to find out more.
Photography credit: Takatomo Teranishi, Citra Oktaviana