When ever we post an image of Thandazani Nofingxana's work our readers can't get enough and for good reason. The 21-year-old fashion designer is known for work that is as striking as it is fashionable.
His collections, 'RICH IS BLACK' and 'vice versa', explore colour, culture and emotion. "For quite some time I have been insecure about my dark complexion, obviously being pressured by societal perception on what beauty is and perfection is, which is usually not in the favour of the darker tones," he says.
He was able to turn his frustration and anxiety into art. Under his company Chap, he releases stylish pieces that are inspired by his lived experiences. But behind his bold prints there's a degree of introspection and strife.
Breaking into the fashion industry has not been easy journey, he says. The criticism he faces is not from his peers, but rather from the people he grew up with in Umtata in the Eastern Cape.
Nofingxana found that because stereotypes are still rampant, his sexuality was often questioned as a result of his interest in fashion over a traditional career such as law or medicine. He sees his work as a movement that sheds light on his own insecurities and the fears of those around him.
His latest range, SITHI ABA highlights the diversity within African culture. With this range he cemented the use of red, orange and yellow as his signature colours.
"I specifically focused on the cultures and 'mixed' identities of two ladies, one of whom is Xhosa and Bugandan and the other who is Xhosa and Nigerian," he writes.
"As a starting point, I identified the basket work as the common cultural element between the cultures and used this as an inspirational threshold to develop my designs. The two ladies are referenced on all my designs within the range. All the female garments are named after Tayira and all the male garments are named after Feridah."
Nofingxana also uses colour as an homage to the traditional Xhosa dress of Umbatu, a colourful garment that he first saw as a kid.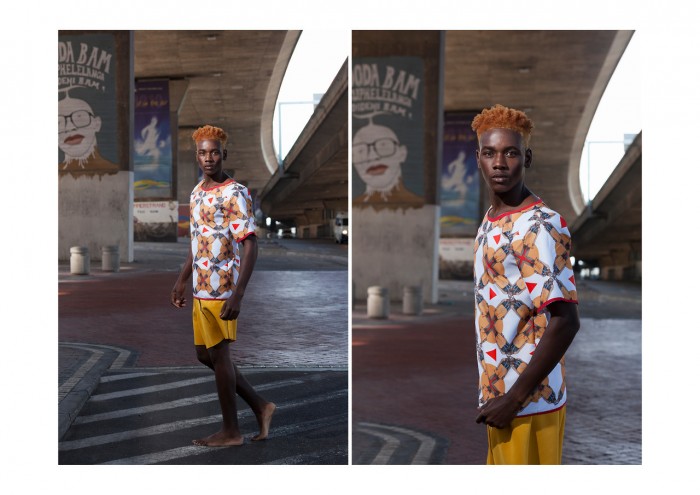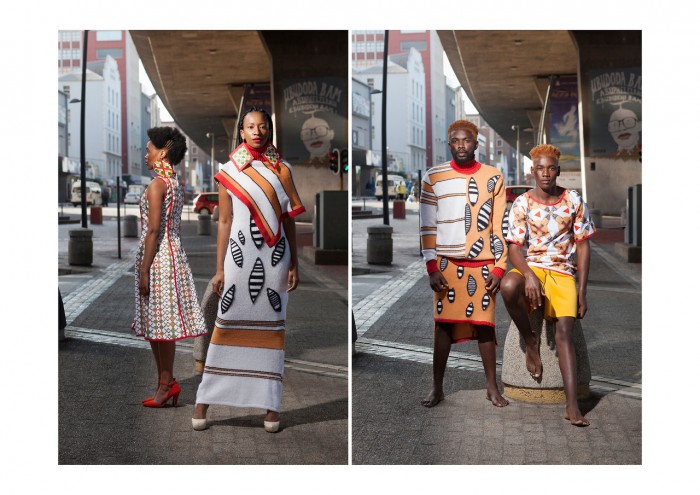 In 2017, the designer completed his fourth year of textile design at Nelson Mandela University. During the same year he won the Collective Fashion Show for Mohair South Africa as well as placing in the top 3 for the Laduma x ChivasRegal competition.
He exhibited a selection of works at the Design Indaba Festival 2018 as one of 40 Emerging Creatives. The annual programme uplifts 40 of the country's rising designers and creatives.
Nofingxana's next exhibition will interrogate the trials and tribulations that come with marrying into another tribe.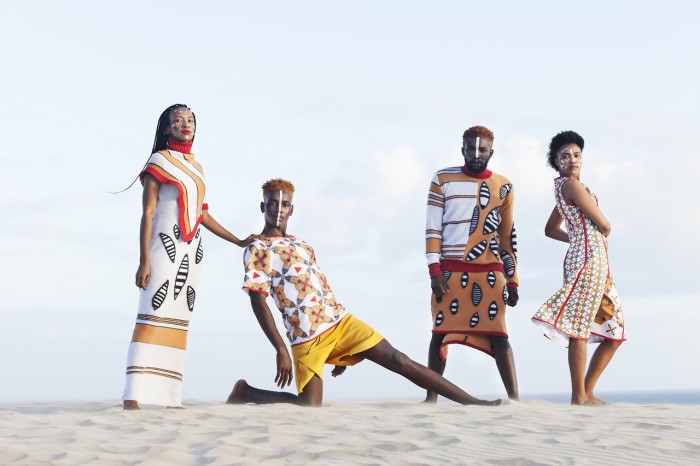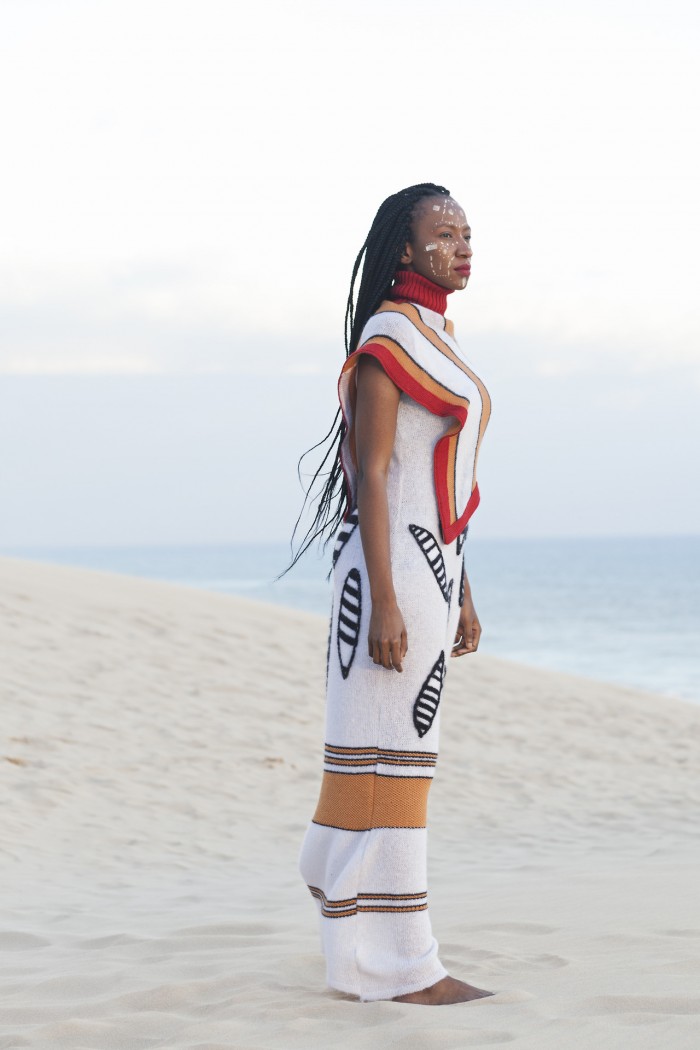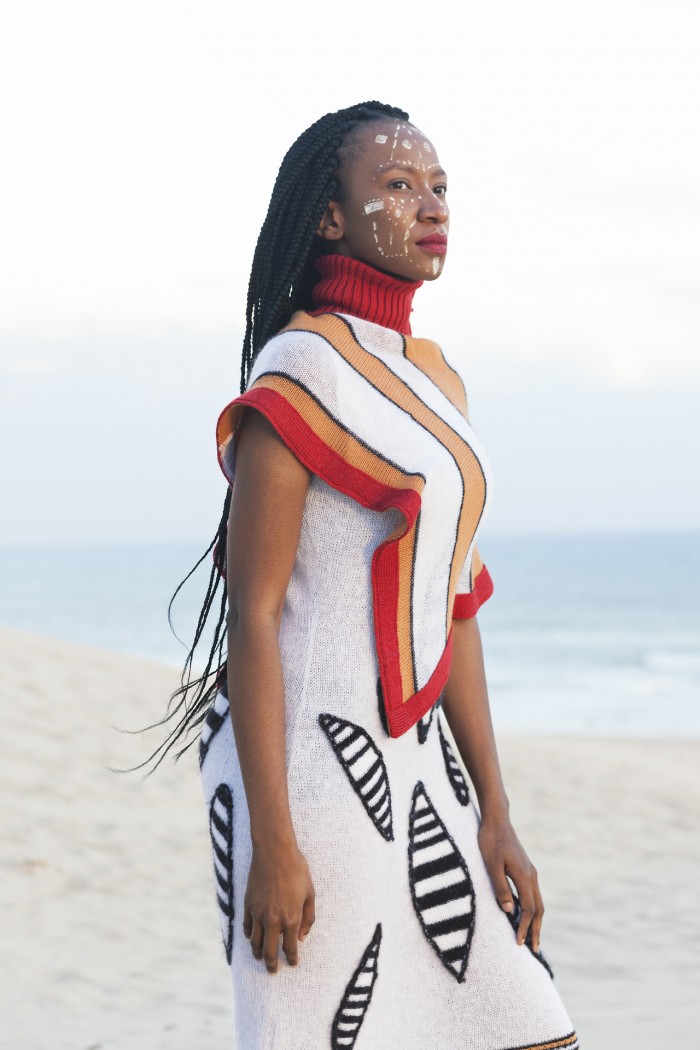 More on the Emerging Creatives class of 2018:
George Gibbens is using design to tackle South Africa's social problems
Meet the young designer making bold swimwear inspired by the shweshwe cloth