Tech interventions created to treat mental health issues have developed significantly over the past few years. Just last year we saw the launch of Woebot, a mental health chatbot. It was developed by Stanford psychologist and healthcare designer Dr. Alison Darcy. She created Woebot in light of the growing mental health concerns around the world.
When it launched, Woebot was seen as a Facebook-integrated, AI-powered chatbot, which Darcy and her team of Stanford psychologists and AI experts, created as a self-help version of cognitive behaviour therapy (CBT) - the most popular form psychotherapy.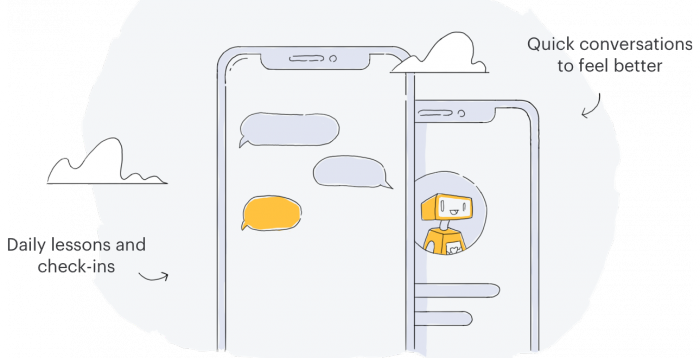 In the design process the team brought on engineers, data scientists, designers and storytellers. They combined storytelling, Al and robotics to create an easy to use, intuitive mobile app.
It allowed users to further understand their mental disorder by helping them find the coping mechanisms needed for depression, anxiety and more. Woebot also tracked the user's moods and enabled them to access over a hundred evidence-based lessons, exercises, and stories.
But it's the structure of Woebot that makes it stand out. Darcy describes it as a learning exercise, part game, and part self-help book.
"He talks to you about how you are feeling and teaches you about negative thought patterns and other ways we undermine our own happiness, so you learn how to best address your problems in the future," she explained during an interview with The Longevity Network.
Adding: "I wanted to create Woebot as an additional option for people and a way to open up access to help."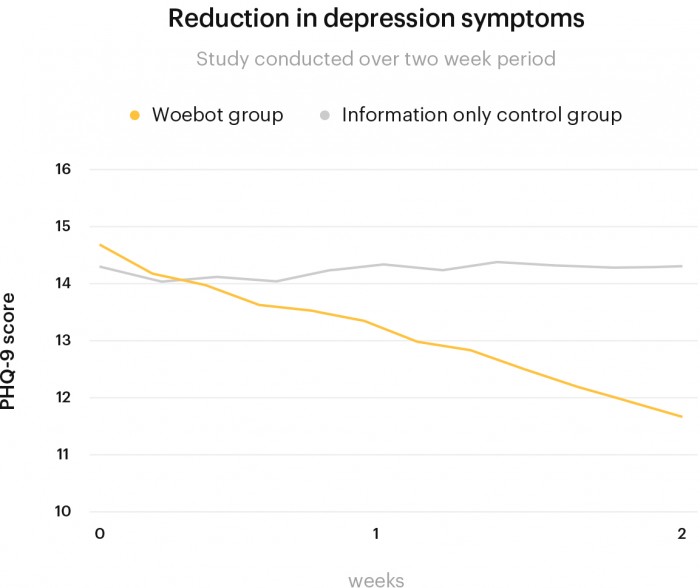 Since its launch, Woebot opened up a new way of tackling mental health disorders. In its first year alone, Woebot received over 2 million messages - it was used in over 120 countries. A stand out for the team were what age groups were utilising it most.
Initially, the app was created for young adults, ranging from age 18-28, but surprisingly they saw engagement from users ranging from 16 to 102-years-old. Its simple interface made it easy to use for users of any age.
But not everything has been smooth sailing. Woebot received backlash when it launched because a number of people thought Woebot was trying to erase and replace the function of a therapist, which was not the case.
The team could not stress enough that Woebot was not therapy but instead a good mental health practice. And unlike therapy, it was not an open-ended conversation, as many of Woebots conversations are scripted to ask the right questions, which are specifically created by expert clinicians.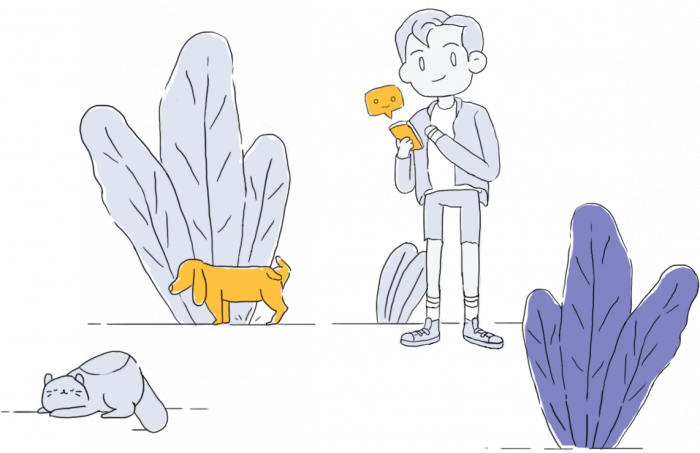 According to Darcy, traditional face-to-face therapy would take much longer than Woebot if we were to compare results.
"Woebot provides personalised informational content that would only ordinarily come from rich interactions with a great therapist – all with the goal of making quality mental health care as accessible as possible, for everyone."
In 2018, Woebot received 8 million dollars in funding from leading venture capital firm New Enterprise Associates (NEA) with participation from Andrew Ng's newly launched AI fund. This money is said to go towards WoeBot's very own AI therapist, which will help when a human therapist is not available.
Earlier this year, Woebot finally became available on IOS and Android and it's been a huge success, generating a four-star rating across platforms.
Read more on design for mental health:
On designing spaces with people's mental health in mind
New audio & text system could detect depression in everyday conversations
The Unmasked Women project tackles mental health among black women