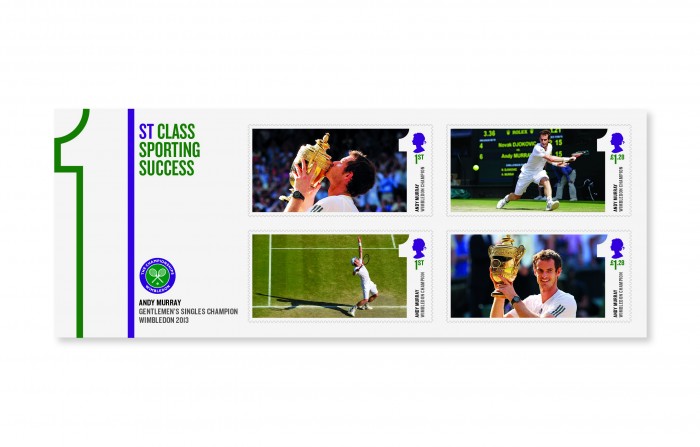 When Andy Murray won the singles title at Wimbledon recently, it marked the first time in 77 years that a British man has taken this title.
In celebration of the win Hat-trick produced a set of four postage stamps, two of which are action shots of Murray on the court, and two of the Scot holding the victory trophy.
Earlier in the year Hat-trick were asked by the Royal Mail to create a design that could be easily adapted to suit to celebrate British sporting success, Gareth Howat of Hat-trick told Design Week.
Thanks to the flexibility of the design, when Murray won it was a simple case of selecting images for the stamps.
Watch the Talk with Hat-trick