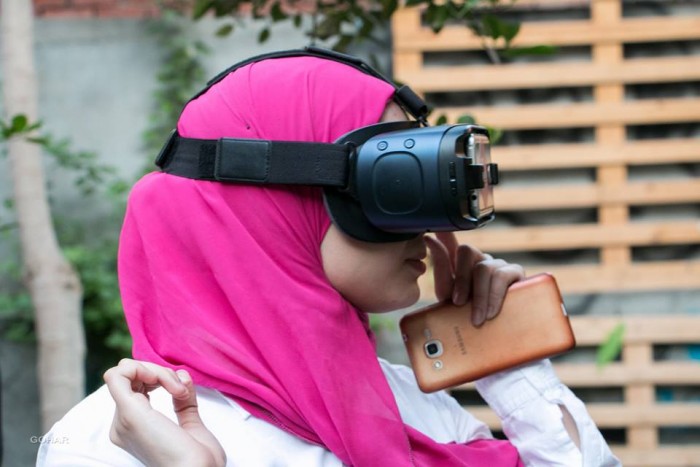 The potential of virtual reality and augmented reality in medicine is always expanding, according to researchers.
The advantages of the technology in exposure therapy, a-face-your-fears model for getting over a phobia, are widely published and strides have been made in treating conditions like Autism that require behavioural and social training.
For researcher Ahmad Al-kabbany, it's crucial that these advancements find a foothold in every corner of the globe. This is why he is pioneering virtual reality (VR) therapy in Alexandria, Egypt despite the region's economic challenges.
"The pressing economic decisions is one of the main challenges we are facing right now at least in Egypt. For example, many people can afford mobile-based VR headsets like Samsung Gear VR but I'm sure that most people cannot afford a PC-based headset like Oculus for example," explains Al-kabbany, the assistant professor at the Arab Academy for Science and Technology.
"We're not aiming at making it accessible for everyone not because we don't want to but we need to deal with the financial conditions as they are."
Al-kabbany also founded VRapeutic with Marian Kamel, a start-up that is not only trying to navigate the harsh economic conditions in Egypt but is also attempting to fill a void in education about the technology.
"When we started hiring at VRapeutic, which is a startup specialising in developing therapeutic VR content, it took us a very long time to find qualified candidates, not only for VR development but in modeling and animation as well," he explains.
"We believe that we have a social responsibility and a commitment towards our community. So, we took it upon ourselves to have a tangible role outside therapy centers through accelerating the growth of the field of immersive technologies (AR and VR) in the city of Alexandria and Egypt at large."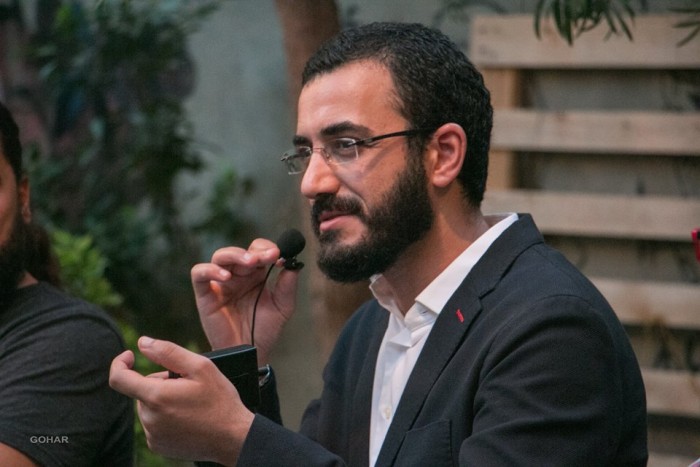 Al-kabbany and his team created the first AR/VR meetup in Egypt, which is held in Alexandria. The group creates sponsored training sessions, talks with experts from abroad and opportunities for networking, employment, investment.
So far, the response has been tremendous, says Al-kabbany. Each meetup brings the company closer to their goal to create VR content that provides people on the Autism spectrum with a safe environment in which to deal with the unique challenges they face in life.
As it stands, their product will need to pass through several iterations before it becomes safe for testing but their prototype consists of multiple modules. "Those modules address emotional recognition, address self-care skills, danger awareness skills," he adds.
For now, the training and expansion into the sector will take precedence alongside the development of the content. This, Al-kabbany says, is crucial if they're to lessen the risks associated with breaking into what is still a new field in Egypt.
"The dangers are going to stem from untrained behavioural therapists working in virtual reality therapy. Hence, through proper training we can overcome those dangers," he adds.
In 2017, the VRapeutic team held an awareness session on their tech in the Republic of Sudan. They were also invited by enpact, a non-profit mentoring organisation in North Africa and Europe, to attend a delegation trip to Jordan in order to pitch for investment.