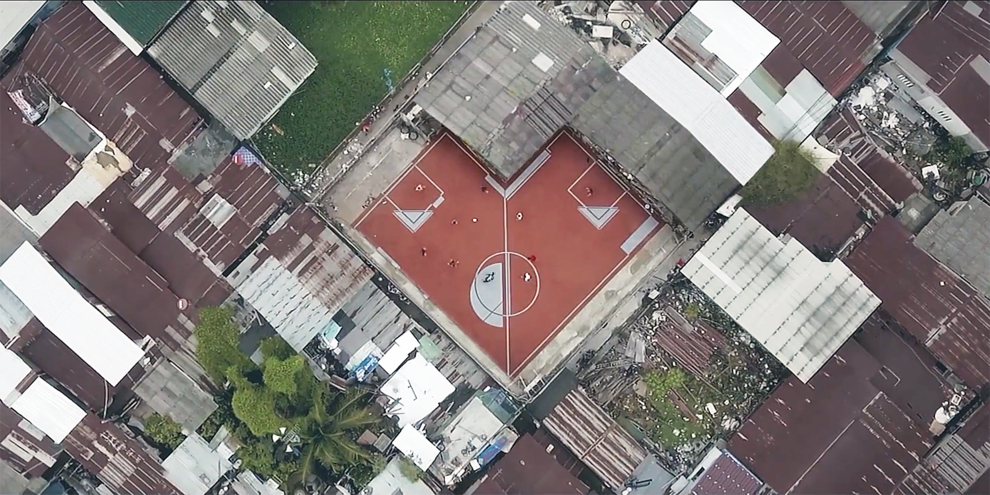 In Thailand's densely populated Khlong Toei community, renowned property developer AP Thailand has constructed what are being called the world's first non-rectangular football fields. A collaboration with award-winning digital agency CJ Worx, the fields were built as part of a project to create a series of play areas across Bangkok.
Upon first glance the highly populated area of Khlong Toei appears to have no space available for the development of something as expansive as a football field. However, there are a large amounts of unbalanced, asymmetrical spaces scattered across the district, most of which go unused or become dumping grounds for garbage and other debris.
Firm believers in the notion that "Space can change a life", the AP Thailand and CJ Worx team saw that this unused space had immense value and understood that a project that successfully utilised it would serve to strengthen the community and enhance relationships amongst those living within it. It was from this conviction that the Unusual Football Field project was born.
Based in a series of venues around Bangkok, which have been successfully turned into the football pitches, the project re-imagines the standard 105 by 68 metre rectangular by producing irregularly shaped areas for play. While unusual in appearance, the fields are designed in such a way that teams are still able to use them for fair play and competition.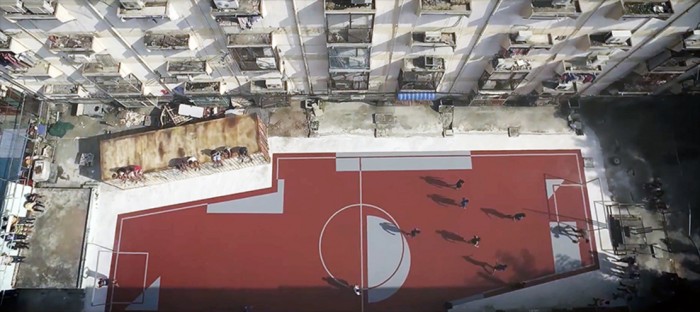 The concept completely challenges the idea that place ought to control design thinking and proves that designing outside of traditional boundaries can help foster the kind of creativity needed to transform these valuable spaces. The developers hope the project inspires other communities to adapt the idea to change their own irregular areas.