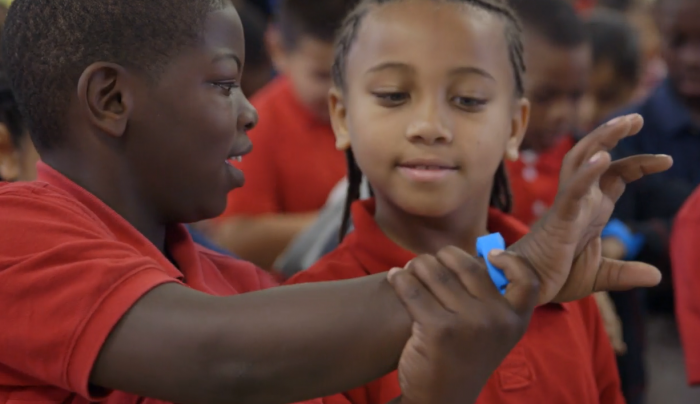 UNICEF have brought out a wearable that encourages kids to get active in exchange for points that save the lives of starving children in developing countries
Kid Power, a wearable and free app for children designed for UNICEF, encourages kids to get active by involving them in the global mission to end malnutrition. For every step the child takes they are awarded Kid Power Points. These points are then converted into essential food parcels for children in developing countries.
The system has been designed for the next generation of global citizens. The children who wear the power band are encouraged to get healthy to save the lives of their peers. Children go on virtual "missions" that work like video games, and when a mission is complete they unlock food packages for children in need. The missions encourage kids to get active and healthy, by rewarding steps (counted by the device) with points.
The missions are led by famous American sports players, including basketball player and Olympic gold medalist Tyson Chandler and baseball player David Ortiz, who take children on digital journeys to meet the children they are helping in countries such as Uganda and Burkina Faso.
Teachers at schools have praised the wearable for teaching children important lessons about how to be a good global citizen, as well as introducing new technology to the classroom.
The Kid Power wearable has been designed by California-based design studio Ammunition.