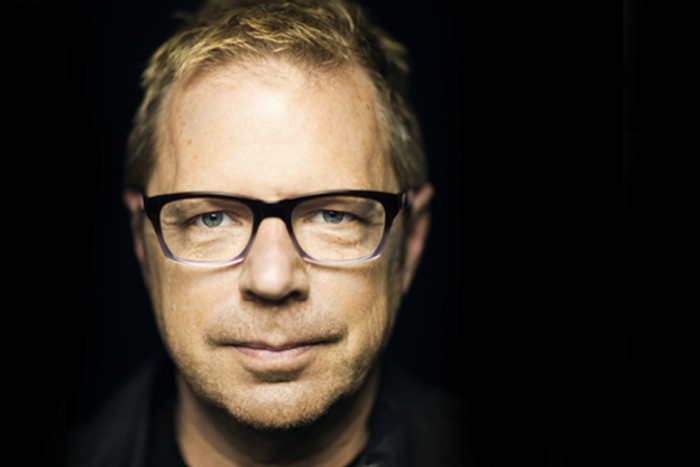 Robert Brunner
Robert Brunner is an enterprising advocate of great design and a well-thought-of figure in the design world. He was named one of Fast Company's Most Creative People in Business – a fitting title considering his former partnership at design firm Pentagram, previous position as director of industrial design at Apple and his establishment of the San Francisco-based design studio Ammunition, which he currently heads up as a partner. The industrial designer assists all sorts of clients, from global super brands to small-time artisans, to translate their collaborative ideas into meaningful product or service designs.
Here, we pick his brain to discover what is involved when working on a new project, the importance of establishing a bond between the product and its owner and how design thinking and business thinking go hand in hand.
You've worked with a broad spectrum of brands. Do you take a different approach for each brand or do you have an overarching formulaic method that applies to all?
Every problem and opportunity is different.
We have our process and relative experience to draw upon, but every company and brand is unique and should be treated as such.
That said, we do bring a strong editorial viewpoint to all our work, which I think is important. Our clients and partners expect this and we always come to the table with a clear opinion about what matters, what is right, and what is worth designing.
We like to work directly with leaders to understand their business and the opportunity in front of us, and then build their products or services in an authentic direction that is based on who they are, and more importantly, who their audience understands they are. I like to think that there are elements to our work at Ammunition that are consistent around simplicity, clarity and resolution, and having iconic qualities. But if successful, the design we create is seen as part of the company and the people it represents, not us per se.
At the end of the day, you want people to connect with a product or service you've created. What is key informing this relationship between product and user?
At the core level, I believe that objects hold a special place in the human condition.
In fact, in many ways we define ourselves by the things we choose to possess, surround and associate ourselves with.
And many of these things hold meaning in our lives due to what they do and represent. We work towards creating things that truly respect people's needs and provide them with something valuable. But we strive to do it in a way that engages and delights people as they learn about the thing and experience it over time. And as they use it, the more it reveals about itself, and then the relationship grows and deepens. But at its base level, if the product is beautiful and a joy to touch and interact with, and it does something of value, a positive relationship will happen. And that positive relationship is the most important thing a brand can have with its constituents.
In creating a brand and product, how do you complement design thinking with business thinking?
For me, the tight relationship between design thinking and business thinking has always existed, and the two are always linked in terms of what we do. But it's a complex, sometimes subtle relationship.
We are always cognizant of our responsibility to our partners and clients, and we are constantly seeking ways we can build strong businesses through design. It's our belief that the simple act of doing good design and building extraordinary products is in fact good business, and building relationships with people through design is imperative. But where things really mesh is in how we tend to integrate our design efforts at the strategy level. We build out the story and service model and envision things to meet this. It's not always easy though. Many times we find ourselves pushing thinking that is counterintuitive to the business mind.
Our thinking may not fit on a spreadsheet, and placing things in an emotional context is sometimes hard to make key decisions around.
And many times it takes longer and costs more to do things well. In reference to the commitment required to accomplish great design, I always say, "If it was easy, everybody would do it." But if we have a good relationship with our partners (and partnership is key), we can practice our form of "tough love," drive our work to the market, and integrate solid design thinking as part of business strategy.
If you could pick one product, present or past, that is near perfect in the sense that it ticks all the boxes of a really great piece of design, what would it be and why?
This is probably the toughest question you could ever ask me. It's hard for me to pick a recent product as things change so quickly, so while it might seem great today, it becomes quickly outdated. So I tend to look at the things that have really influenced me from early in my life and career. As a car lover, I have always felt the 1963 Porsche 911 platform was an amazing, radical design that has stood the test of time. It lives today as an evolved, yet familiar form with direct lineage to the original. Every iteration is based off of that original configuration, and it remains classic and modern all at once.
But my most profound early influence was the work that Mario Bellini did for Olivetti in the late 70s. In particular the Logos 80 Programmable Calculator.
Mario's work, in many ways, goes unrecognized today as one of the key roots of technology design. It influenced an entire generation of designers just beginning to explore this genre. The Olivetti work was way ahead of its time, and had this incredible dynamic quality that was at once exciting and provocative, and highly functional. Amazing work I still look to for inspiration.