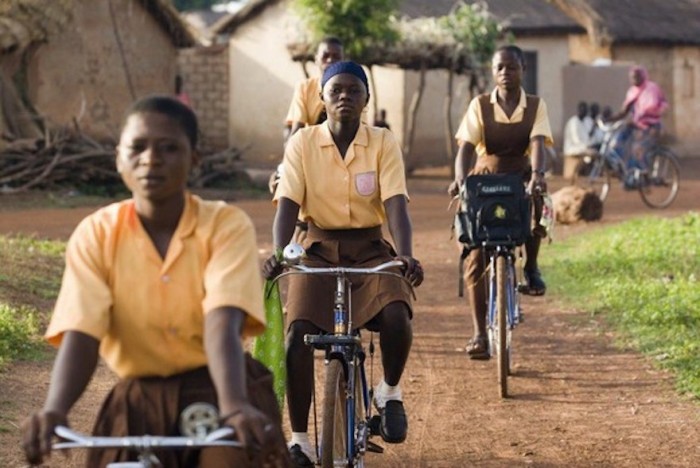 In Ghana, most girls walk five to ten kilometres to school every day – a potentially dangerous commute that leaves them vulnerable to violence and abuse. In light of this, a lot of girls leave school early to travel the distance and others choose not to attend. In an attempt to help, UNICEF partnered with Swedish bicycle brand Vélosophy to donate bicycles to the girls so that they can ride to school safely.
Vélosophy pledged to donate a top-of-the-range aluminium bicycle to a Ghanaian schoolgirl for every one of its bicycles sold. UNICEF believes that the three-year project will restore the girls' right to an education. Vélosophy says that in Ghana, "a bike stands for so much more than just a way to move forward."
According to the bicycle brand, the bikes have the ability to empower the girls and have proven to increase attendance by 30 per cent. Access to a bike has a ripple effect on a Ghanaian girl's life, aside from being a safer way of getting to school, it is said to increase academic performance, which will no doubt have an endless impact on her future.
In addition to this project, Vélosophy will also be involved in a UNICEF initiative that aims to create jobs for Ghanaians by using local materials to build sustainable bicycles.