Wambui Mwangi is a Kenyan craftswoman and industrial designer based in Berlin. With her startup company Wambui Designs, she aims to re-establish the largely forgotten role of the gourd (a plant-based bowl) in the modern household by widening its appeal further than that of kitchen utensil.
A gourd (also known as a calabash) is an organic vessel made from the hard shells of various fruits. The dried shell – after being cut open, inner flesh removed and sanded down smoothly – acts as a useful bowl in which water can be stored or food can be eaten with. We asked Mwangi about the role gourds played in own family life – something which informs her desire to transform it for modern use.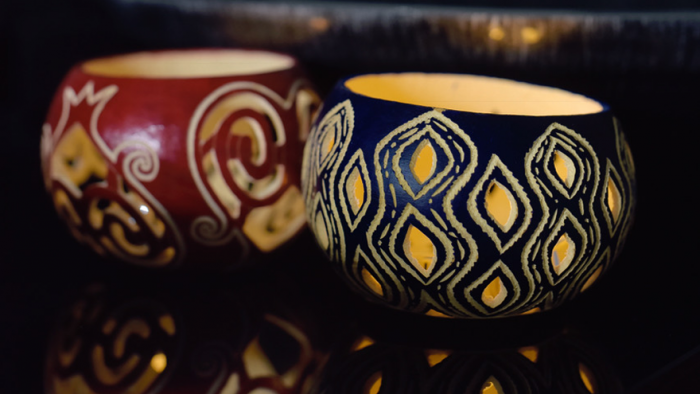 "Growing up in Nairobi with my six siblings, we cooked on open fires and ate out of gourd bowls. We got water from the river with bottle gourds and fermented porridge in the gourd bowls too. Through this childhood experience I became very passionate about the gourd with its durability and uniqueness," she says.
With the advent and proliferation of ceramics, the practical use of gourd vessels (which had been used as widely as the American tropics, to central Africa and certain parts of the Indian subcontinent) eventually died down.
"Years down the line, this natural product has lost its functionality as most people tend to use ceramics. Nowadays, the calabash/gourd is mainly incised on the outer surface, therefore becoming only a decorative object."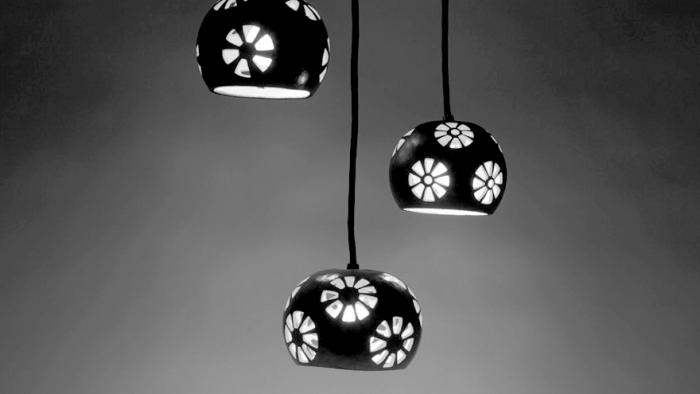 Mwangi wants to revive the craft of gourd-making by widening its appeal further than being a food vessel from the past. Wambui Designs produces lampshades, candleholders and Christmas decorations made from gourds in Kenya. She hopes to transfer this craftsmanship to the next generation by creating a sustainable market for this handmade, farm-grown product.
In 2016, Mwangi's company won the "International Decoration Star" title at the Christmas World Fair in Frankfurt, Germany, with their unique gourd designs.