Students from the Institute of Experimental Architecture at Bauhaus University in Weimar and Ethiopian Institute of Architecture Building Construction and City Development (EiABC) have collaborated to build three residential prototypes to address rapid urbanisation in Addis Ababa, the capital of Ethiopia.
The students were prompted to design, build and test different housing models because of the population boom that Africa is experiencing. The United Nations estimated that 50 per cent of the global population would live in sub-Saharan Africa by the 2100.
The three different prototypical models, SECU, SICU and MACU, focus on addressing different housing concerns. All three housing models have been completed and are self-sufficient, easy to assemble, affordable. The designs attempt to keep up with urban development by providing more sustainable models for rapid urbanisation.
The students' designs promote economic, cultural and social sustainability by respecting the existing ways of living while presenting contemporary housing standards.
Sustainable Emerging City Unit (SECU)
Using highly compressed straw panels, rubber and metal sheets; SECU has a three-month build time. The double-storey prefabricated design protects against the inhabitants against earthquakes and heavy rains. The roof extends outwards significantly and together with the climbing plants protects the straw panels from rainwater. SECU was presented as an alternative to standard mass housing after the prototype model in Addis Ababa was considered successful. An experimental five-unit compound built in SECU-style is currently under construction in Kigali, Rwanda.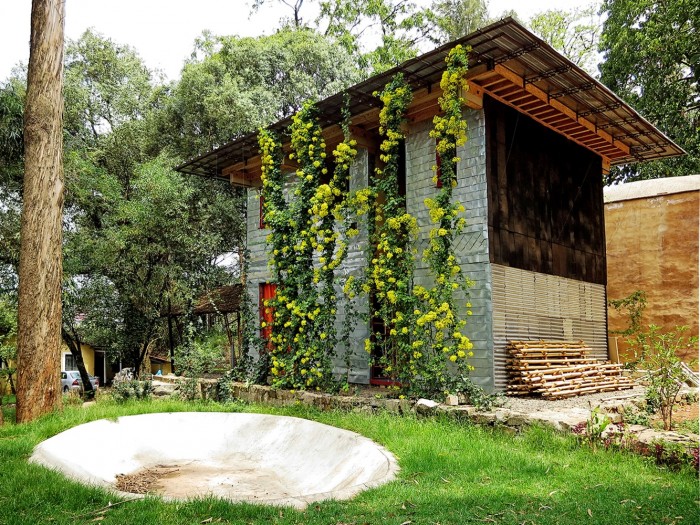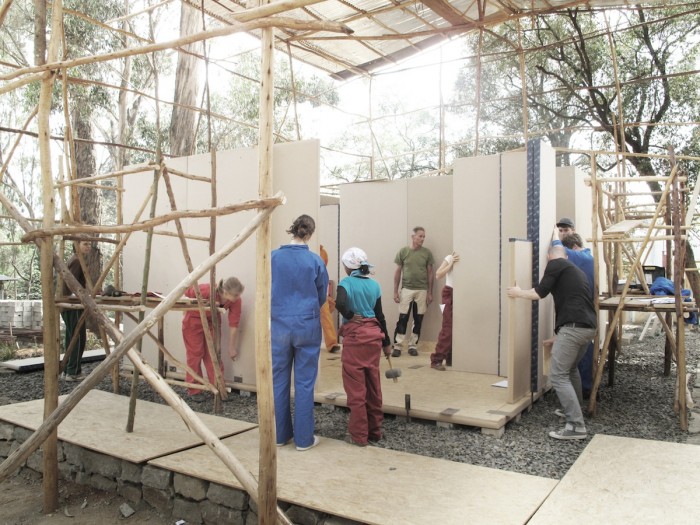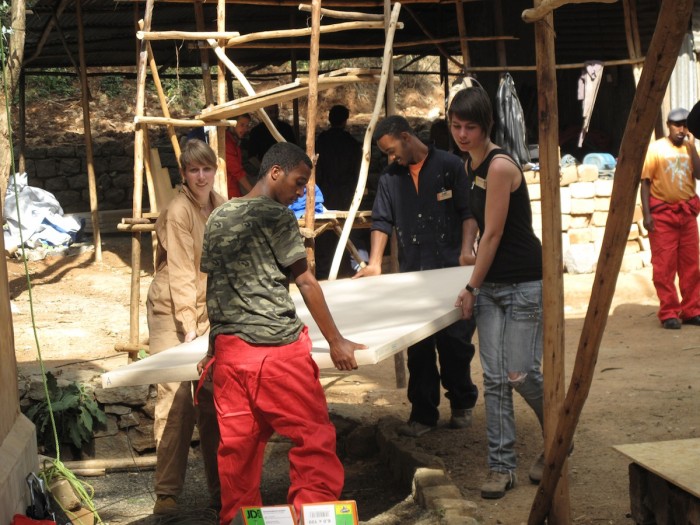 Sustainable Incremental Construction Unit (SICU)
SICU follows in the prefabricated path of SECU, but rather than using unfamiliar materials and techniques in the build SICU uses locally available material and has a shorter build time of two weeks. The plan for SICU is to allow locals to quickly and easily build their own homes out of the prefabricated materials. SICU is a modular design intended to fit into dense urban plots. A guide with plans, details and manuals is available in an open source documents to guarantee a consistent quality of production, costs and accurate time frames.
Mobile Automated Construction Unit (MACU)
The MACU prototype is a flexible, multi-purpose unit designed using Computer Numerical Control (CNC) driven technology and constructed using higher-end prefabrication elements. This design is undoubtedly the most ambitious of the lot with a $10 000 cost attached it and only one day of construction required. The design principle is suitable for schools, kindergartens, offices, temporary houses and remote shelters.
The construction of MACU marks the end of a three-year relationship between the Bauhaus and EiABC students.
Images courtesy of Bauhaus Experimental Housing via Archdaily.