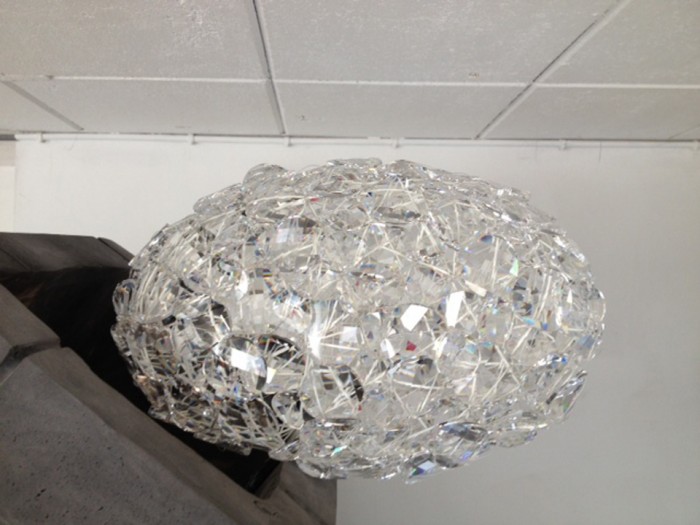 The world is speeding up due to the increasing advancement of technology and digital innovation. Maarten Baas has created a depiction of what life will be like if human contact is relinquished.
As such, Baas's "Thought Cloud" outlines a nostalgic future of virtual emotions and sensations. The creation evokes the idea that if personal memories are forgotten, people will live in a dystopian state where virtual life will be the only life.
Thought Cloud draws on the comforting image of "home sweet home" for the realisation that memory needs to be remembered. The smoke coming from the chimney is not created by an actual fire but rather from the thoughts and memories of the huddled human figure.
The clouds are made out of crystals that glimmer and shine evoking a symbol of hope. They increase rapidly in size instead of vanishing into the air alluding to the idea of fast-paced time in the digital age. The crystal thought clouds encourage and alert people to the importance of remembering in the digital age.
Thought Cloud was commissioned by Swarovski for the Digital Crystal: Memory in the Digital Age exhibition at the Design Museum in London, from 5 September 2012 to 13 January 2013.