Sunu Gonera has one foot in African filmmaking and another in Hollywood. The duality gives him a certain kind of insight as an afrofuturist filmmaker at the height of Black Panther, one that he wants to extend to the next generation: "We as Africans have to start working hard at creating content that is universal in feel and tone. It's African stories but it doesn't have to be so paroquial that other people don't understand it," he says.
We're talking backstage at the Design Indaba Conference 2018.
Gonera has just left the stage, opening the 3-day conference with the first talk of the day and the first of his career. Spanning his roots, journey and the meaning of afrofuturism, the talk ended with the speaker in tears and the crowd on their feet.
"If you touch on human emotion, human pain, tragedy and all those things, whether you're in China or Ghana people can relate to it," he explains. "We really need to start working hard at creating our own content but with a view of taking it international."
He isn't wrong.
While he has been making films since before 2005, Gonera cemented his place in the new vanguard of afrofuturist creatives with the One Source Campaign with Native VML for Absolut Vodka.
The campaign launched in 2016 with a music video for South African musician Khuli Chana's track of the same name. Sponsored by the vodka brand, the track featured a different side of Africa, one that doesn't subscribe to the burnt orange hues and poverty used to portray the continent in mainstream media. But it also didn't whitewash the continent's problems, showing a raw, authentic version that people could get behind. It's what Gonera describes as the "realness and rawness of Africa".
The video, behind the scenes episodes, and subsequent African superheros element of the campaign features a number of African artists including Design Indaba alumni Osborne Macharia. The campaign raked in many awards and culminated in the One Source Live music festival held in March this year.
It sounds like a lot of trouble to go through for an ad campaign but there's no question that it's become more than that. If Black Panther is a global moment of self-actualisation for people of colour, then One Source was a localised moment in time with a global feel. The public responded to their efforts. The campaign created huge brand advocacy but also drove sales to unprecedented levels.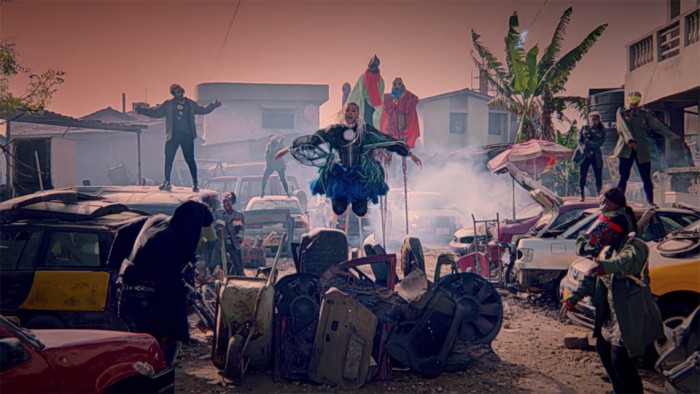 It's proof that our voice matters, says Gonera, adding: "...so that's why I was very emotional. It was just seeing how people responded to the work and knowing I'm not crazy."
Back in Hollywood now, Gonera plans to focus on his new project, a feature film called Riding With Sugar, while juggling stints with international series titles like Madam Secretary, and a few covert projects he is not yet at liberty to mention.
"Riding with Sugar is my passion project I started in 2003," he explains. "I wrote and have been re-writing; it's almost been made 20 times: failed , failed, failed. And I'm glad I never got it made because with the work I've been doing now finally I feel I know what to do with it."
It's a story about young refugee kids in Cape Town, he says. An educated Zimbabwean boy and a wealthy, mixed race girl from Cape Town. "She comes from a very wealthy family in Cape Town because you never see families like that," he adds. "But she's struggling with her own issues of identity as a mixed race girl."
It's part of telling the stories we don't often get to see if only to drive home the fact that Africa is not homogenous.
"Afrofuturism for me is not a trend. I think it's an attitude, a philosophy, it's a value system, a thought and I think people are just trying to define what's already happening on the ground. So for me it's not a new concept…"
Gonera became top-ranked director at the Loerie Awards in 2017 and his One Source music video won Gold, two Silvers and a Bronze at Cannes Lions and was the most awarded campaign at The Bookmarks this year.
His full talk at Design Indaba 2018 will be released 1 May. Stay tuned to our channels for more. While you wait, watch this talk by Osborne Macharia, the afrofuturist photographer who inspired Gonera's work.
Hailing from Nairobi in Kenya, Osborne Macharia is a photographer and digital artist whose colourful, eccentric work has captured the imaginations of fans across the world.
Watch the Talk with Sunu Gonera
Talks
• Duration: 00:36:37
•
1 May 18