This year industrial design students got together to create furniture for people living with Alzheimer's. The students who are from the Pratt Institute School of Design collaborated with the Cooper Hewitt Museum and CaringKind to create the collection. ARTS THREAD reports as part of its ongoing Graduation Shows series for 2017.
The collection, Design for the Mind, was created with help from medical and social experts. The students also consulted with Alzheimer's patients, as well as relatives and caregivers.
Some of the designs they came up with include:
Sun-Moon Clock by Jeff Yang is a clock that aims to help people with Alzheimer's distinguish between dawn and dusk. In the design, a crescent moon is illuminated at night, before glowing warm like the sun at dawn.
Kate Cutlip created the Portable Garden, an edible herb planter that can be attached to a walker.
Daily Storage, by Aaron Green, is a colour-coded shelving unit to help people with Alzheimer's pick their outfits.
Napat Petcharatana's Hug Chair is an attachment for conventional chairs that provides sensory comfort and aims to calm the user.
Braden Young created Velcro Wallpaper, a wallcovering that allows Alzheimer's patients to easily locate their everyday items.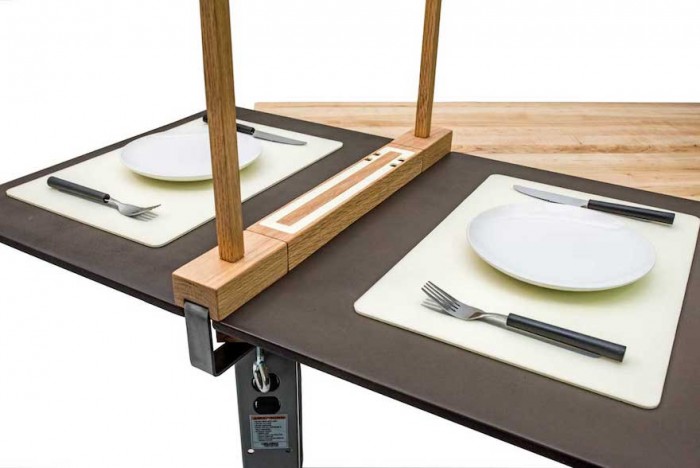 Sean Wang's project, Mirror Table is a removable frame that enables Alzheimer's patients to reflect the movements of their caregiver, thus empowering them to do simple everyday tasks.
The designs were on display at ICFF 2017 during NYCxDESIGN 2017.
You can see the rest of the designs here.