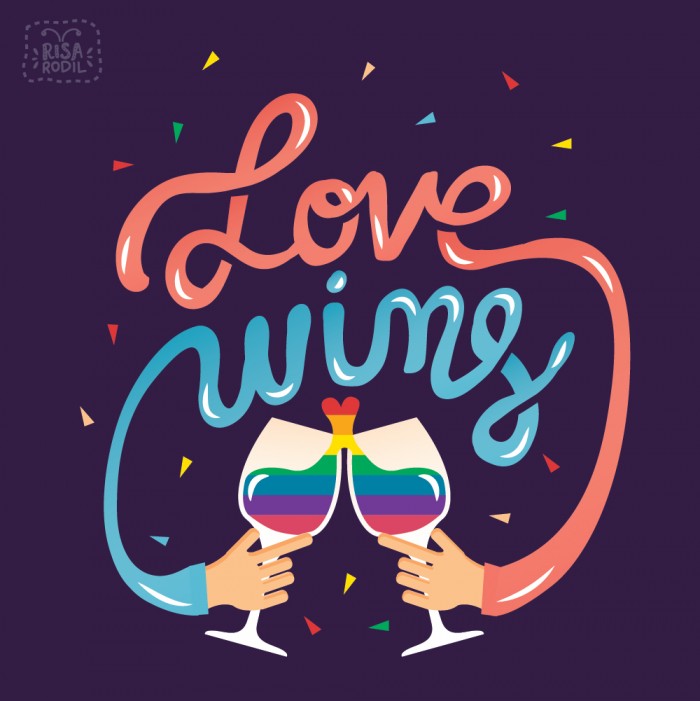 Illustration by Risa Rodil
In the US, LGBTQ-friendly healthcare providers are not easy to find. At the New Jersey institute of technology, biology major Liem Ho came up with a resourceful idea to create a service that helps connect patients with healthcare providers they can trust called Map + Expand. Using an Excel file of some 200 names and numbers, Ho created what is now a Google Map populated with LGBTQ-friendly health care providers based in New Jersey and nearby Philadelphia.
"There are a lot of people who don't have proper health care and who are very cynical of the healthcare industry," says Ho, who was born in New York City and grew up in Basking Ridge. "I think one of the big movements in health care is not only providing communication between the patient and the provider but also ensuring that people get the quality care they deserve and need."
According to national surveys, one in four low and middle income LGBTQ patients lack health insurance. Of the patients surveyed, 19 per cent say they were refused care because of their gender identity. What's more, 28 per cent of LGBTQ respondents say a provider verbally and/or sexually abused them, and 50 per cent of patients say they had to teach their providers about LGBTQ care.
After receiving funding from the university, Ho teamed up with professor Michael Lee. The two took a third onboard, Eric Schneider -- a New Providence High School student -- and soon began work on the prototype.
Using the 2016 Provost Summer Research Fellowship award and data from GSE, they created an expandable map that allows users to search the website for providers and physicians by name and location. It also offers general information, like email and street addresses and points of contact.
"We're trying to go through all the possible keywords, technical terms and lay terms people might use, such as transitioning, hormone therapy, physical exam," says Lee.
The website will also feature a mechanism that will track people's experiences, allow for feedback and publish crowd-sourced reviews--much like Yelp.
"I use Yelp all the time," says Ho. "I thought if we could implement a similar system for people looking for LGBTQ-friendly health care providers--providers that know how to use proper pronouns, know how to treat people with respect--it would build more trusting relationships."
Adds Lee: "It will also serve as a safe space for people to be able to leave input as a community, add more providers and information about physicians, their specialisations and the services they offer."
Before it is released to the public, the team plan to gather more data on health care providers and are also in the process of applying for more grants to help secure two developers and a graphic designer to create a polished website people will trust and want to use.
Picture created by Risa Rodil.