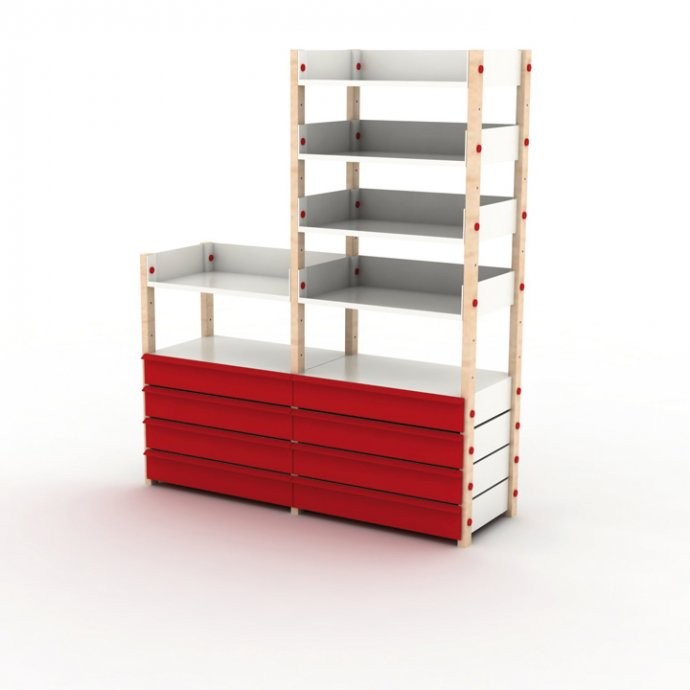 Ideal for the domestic and office environment, Ineke Hans's My Storage system for Magis was seen at the Milan Furniture Hair recently.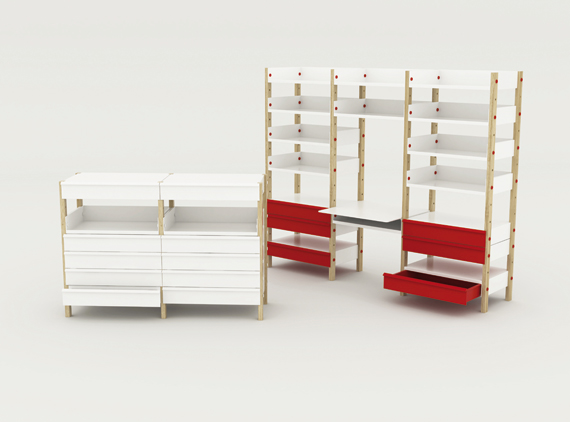 Hans says she wanted to design a clever, yet simple and playful industrially produced storage system. The secret is that the design comprises minimum components that can be used in many different ways.
My Storage is part of the Magic "Me Too" collection. This modular system can be used a chest of draws, an open storage space or even as a small desk. Poles of various heights allow the user to choose a desirable height and simply slot in the other needed components in.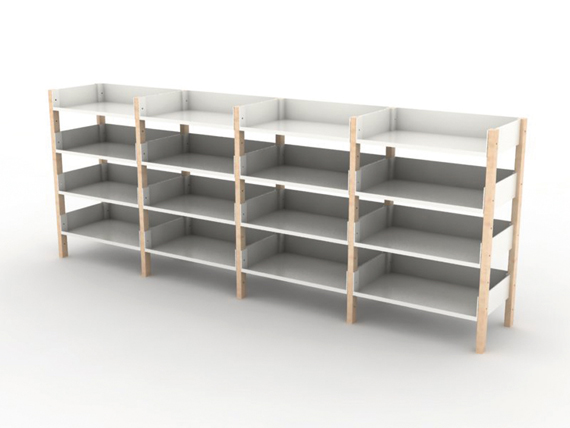 Watch the Talk with Ineke Hans